People
News and stories about people at the University of Saskatchewan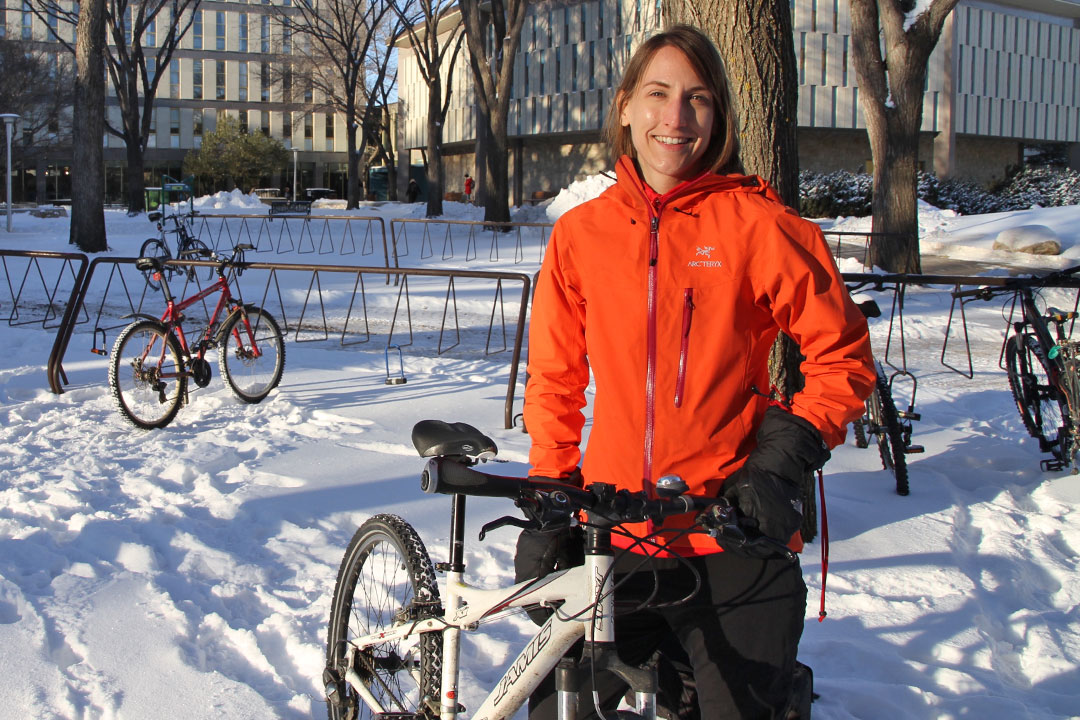 Rare are the days when Leah Hildebrandt will drive to work. Instead, she prefers to knock back her kickstand and ride—year-round—on one of her two bicycles, swapping out one for the other, depending on the season.
It hasn't taken long for Shelby Newkirk to make a splash on the national swimming scene.
When he found out that he had won the 3M National Teaching Fellowship, University of Saskatchewan associate professor Jay Wilson was secretly thrilled that he could take a break from writing about teaching.
From a young age Gabriel Lamarche was interested in archaeology. Now he works to teach others about this passion.
When Cheryl McKay saw that the school she was interning at didn't have ways to support students learning Cree, she decided to change that.
Iloradanon Efimoff has only been in Saskatoon for five months, but she's already making an impact at the University of Saskatchewan.
Annette Pegg is from the Kawacatoose First Nation and is in her first year of medicine with the hopes of becoming a rural physician.