Colleges
News and stories about colleges at the University of Saskatchewan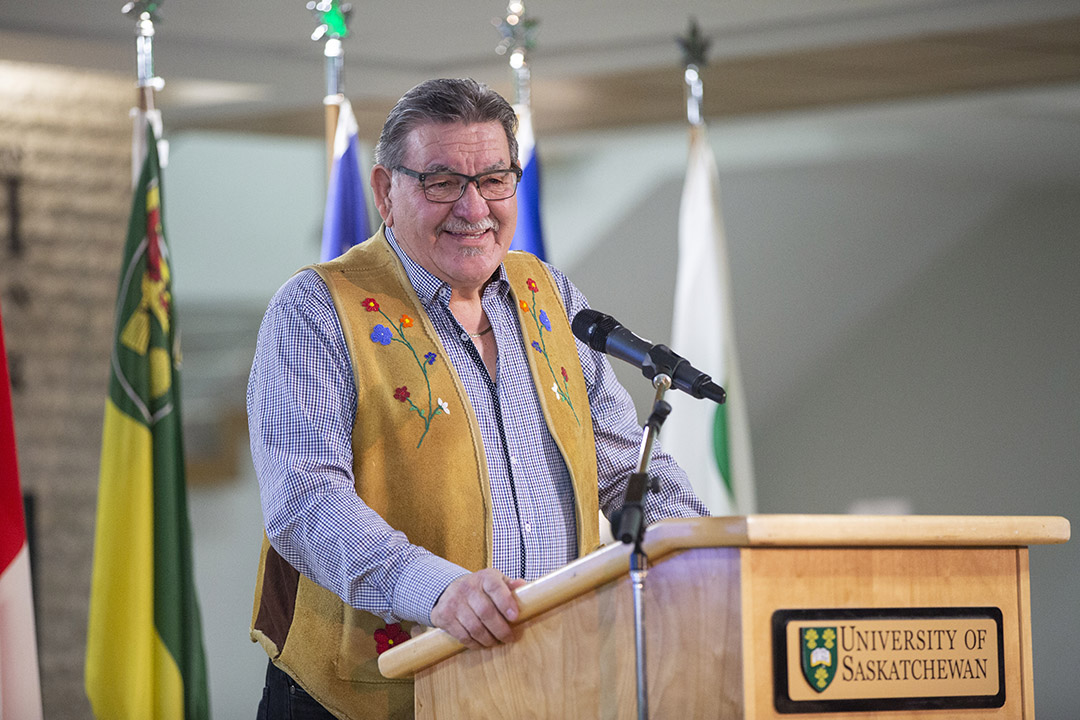 On Elder Norman Fleury's office door in the College of Education hangs a sign with bright blue letters and the Michif word piihtikway, meaning "Come in, you are welcome here."
Master of Public Administration (MPA) and Master of Public Policy (MPP) students in the Johnson Shoyama Graduate School of Public Policy (JSGS), at the University of Regina and University of Saskatchewan, placed third at the 2021 National Public Administration Case Competition, held virtually this past Saturday, February 20.
Allyn Eger, a member of the Ahtahkakoop Cree Nation, has a Bachelor of Commerce (Accounting) from the Edwards School of Business at the University of Saskatchewan (USask), and is a chartered professional accountant (CPA) who recently returned to Edwards to pursue her MBA.
Zach Lomsnes spent most of his life in the small Saskatchewan town of Big River, where he often volunteers at community events. He has also volunteered at different youth events in Lloydminster and Saskatoon.
A new bursary for students in the University of Saskatchewan (USask) Department of Music will honour the memory of a beloved teacher and musician.
For Moses Idowu, celebrating Black History Month is a chance to promote multiculturalism in Canada, help Afro-Canadians have a deeper sense of belonging, and to support the Black Lives Matter movement.
Bad doggy breath is no one's best friend. It is also one of the most common signs of periodontal disease in pets.