Colleges
News and stories about colleges at the University of Saskatchewan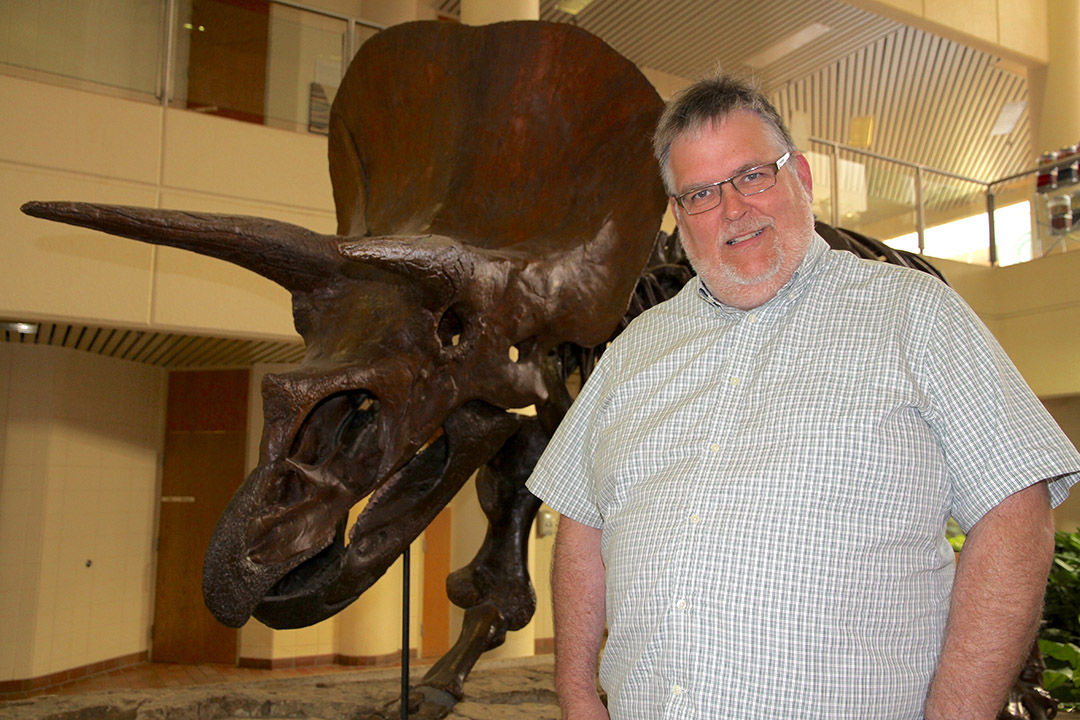 From towering tyrannosaurs to tiny trilobites, the country's top paleontologists have dug into hundreds of millions of years of history of life on Earth.
The College of Medicine was recently recognized with a major award at a prestigious international conference.
It didn't take long for Chris Hrynkow to discover just how passionate people in this province are for their beloved Saskatchewan Roughriders, after he moved here from Winnipeg back in 2011.
A tool developed for specialized research in the College of Arts and Science is being adopted by scientists around the world through a new commercial venture by its inventors in the Department of Chemistry.
Thousands of children in Saskatchewan have Congenital Heart Disease (CHD) but don't have a formal program that helps them live with the chronic condition.
He is an internationally renowned researcher with a remarkable resume spanning 38 years, has more than 500 articles published in high-profile scientific journals, and has accumulated an abundance of awards and accolades.
University of Saskatchewan (USask) researchers are harnessing new technology to learn what happens in the brains of symphony orchestra musicians when performing together.