Colleges
News and stories about colleges at the University of Saskatchewan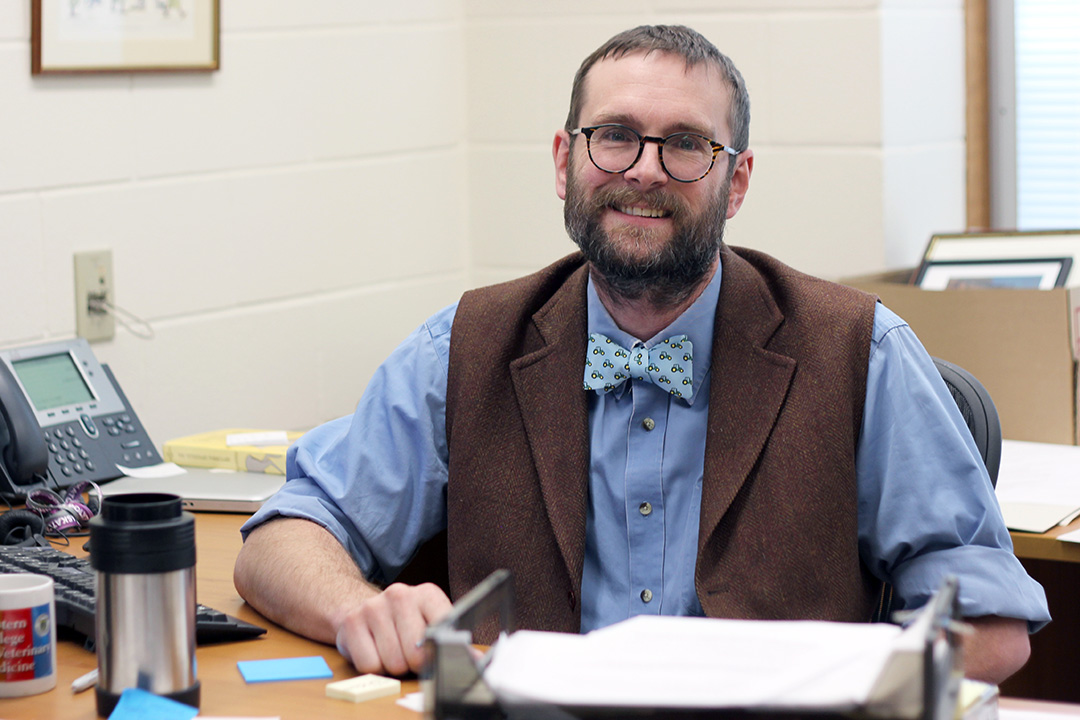 Teaching was not a profession that Dr. Chris Clark (MVetSc) envisioned for himself when he first came to the Western College of Veterinary Medicine (WCVM) as an intern.
With a $133,000 investment from Saskatchewan mining companies through the International Minerals Innovation Institute (iMii), the University of Saskatchewan (USask) is partnering with the Saskatoon Tribal Council on a new mentorship program for Indigenous women.
Thirteen years of renovation and construction conclude this fall at the University of Saskatchewan (USask), as the Health Sciences Building officially re-opens its doors to a bright future, in new spaces allowing for unique opportunities in research, teaching and learning.
Promoting ecological sustainability, protecting the environment and being an essential community partner are some of the basic tenets of the University of Saskatchewan's (USask) seven-year plan to be The University The World Needs.
From police and protester clashes in Hong Kong, to migrant jails in the United States, to debates over what defines genocide in Canada, issues of human rights have dominated the news in 2019.
This academic year, more students than ever before—50 per cent more than last year—at the University of Saskatchewan (USask) will use an open textbook, thanks in large part to Dr. Jorden Cummings (PhD).
A new home for the Digital Research Centre (DRC) is helping make research, artistic works, and items of cultural significance more accessible to faculty and graduate students, as well as members of the community.