People
News and stories about people at the University of Saskatchewan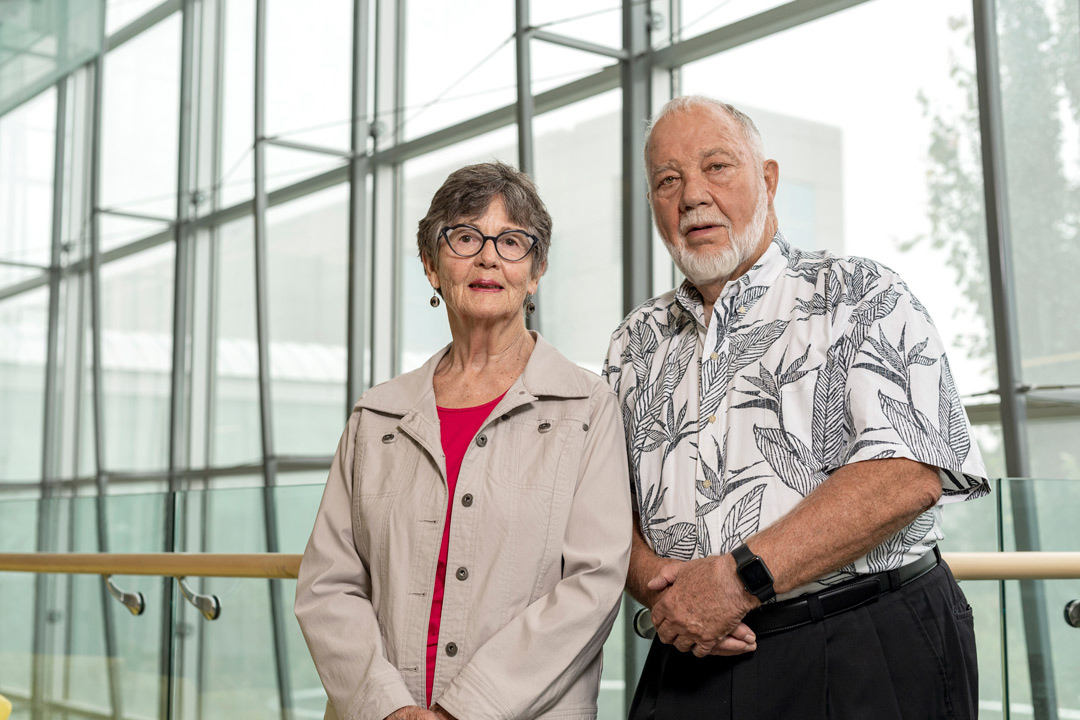 Saskatoon couple gives $1 million to VIDO to enhance ground-breaking vaccine research efforts
Dr. Jay Cowsill (PhD) has been continually enrolled at USask since 1997
The racism Lua Gibb (LLB'05) endured as a young girl set a fire in her belly. She vowed to stand up for Indigenous people so no other little girls would endure the same prejudice she did.
Today, the University of Saskatchewan (USask) and the Canadian Light Source (CLS) are announcing the retirement of Professor Robert Lamb, CLS executive director, effective this fall.
With origins dating back to the 1980s, an annual powwow has been held on the University of Saskatchewan (USask) main campus in Saskatoon to celebrate the academic achievements of Métis, First Nations and Inuit students.
USask alumna shares residential school survivor stories through original podcast
USask grad, Elizabeth Plishka (BASc'19, CCA'20), heads north to provide safer, inclusive health care for Queer community.