People
News and stories about people at the University of Saskatchewan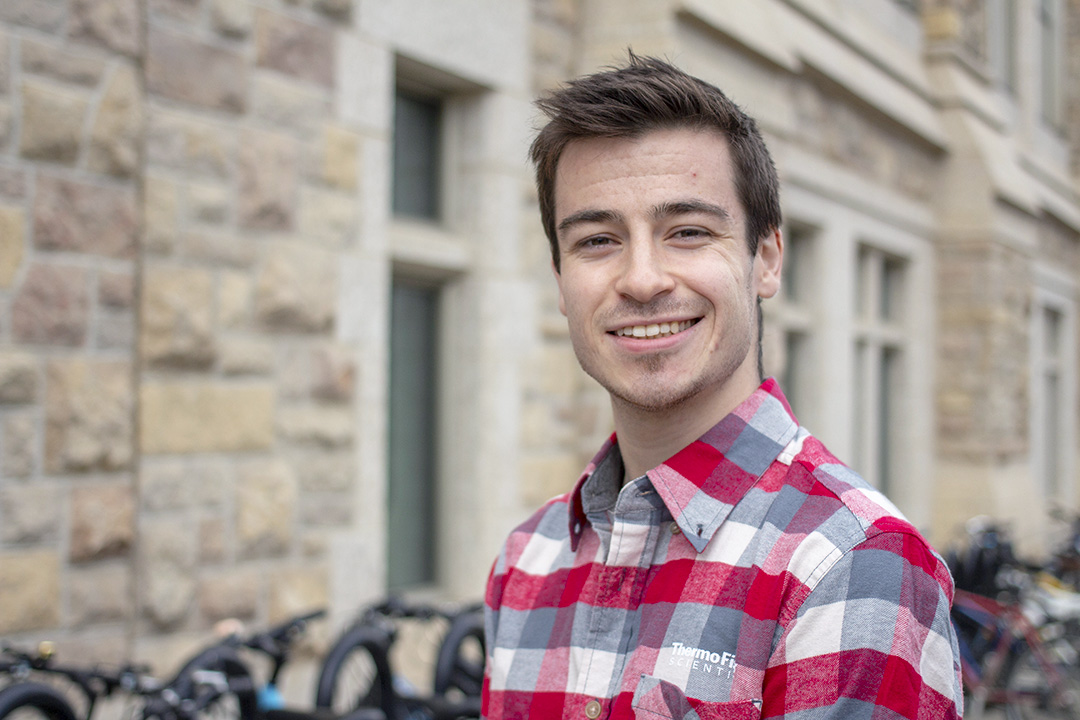 As a research technician at the University of Saskatchewan (USask) Cell Signalling Laboratory, Ryan Heistad's work is focused on Alzheimer's disease.
Alison Norlen experienced many emotions upon learning she was selected to receive the University of Saskatchewan (USask) spring 2019 Distinguished Researcher Award.
Chief Evan Taypotat (BEd'05) did not become a leader on his home reserve of Kahkewistahaw First Nation by chance.
The next chapter of Grit McCreath's University of Saskatchewan (USask) story is set to begin when she steps into her new role as chancellor.
In 2015, alumnus Abid Gilani died tragically in the Amtrak train derailment in Philadelphia. His legacy lives on through the Abid Jamal Gilani Awards, helping immigrant and international students pursue opportunities through higher education—the keystone of his successful career and life.
Dr. Vicki Holmes (MD'73) is now retired from her medical career and is taking advantage of her free time by spending it with family, golfing and painting. Although she describes her retirement life as "nothing exceptional," her 43-year career was just the opposite.
Acclaimed neurologist Dr. Roberta Bondar, Canada's first female astronaut, spoke as part of the Whelen Lecture and Women in Science Speaker Series about the perspective she gained from her time in space.