People
News and stories about people at the University of Saskatchewan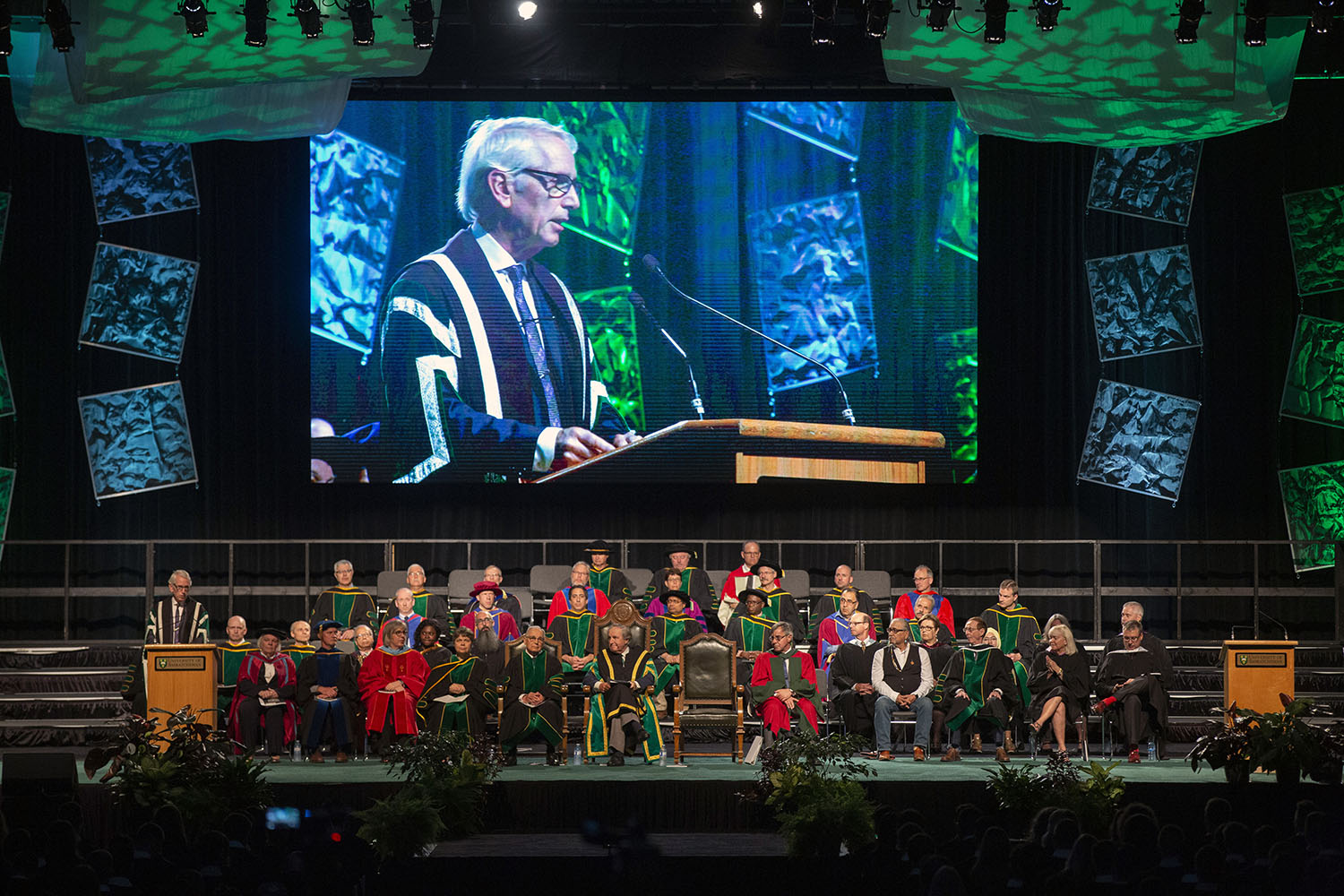 University of Saskatchewan (USask) President Peter Stoicheff will have the chance to finish what he started.
Dr. Bill Waiser (DLitt) has devoted his life and career to telling people's stories.
When it comes to being an advocate for the University of Saskatchewan (USask), you won't meet a more passionate supporter than Grit McCreath.
For Sarah Buhler, human rights are a core value she has held from an early age.
Whether it is at the White House or the United Nations, in the community or in the classroom, Dr. Jay Famiglietti (PhD) is committed to communicating the science of discovery.
Seventy-seven years ago, in the icy waters of the North Atlantic, Dr. Margaret Brooke (PhD) survived a terrifying torpedo attack by a German submarine in the middle of the night.
Joining the military always felt like a calling for Capt. Sheldon Maerz.