People
News and stories about people at the University of Saskatchewan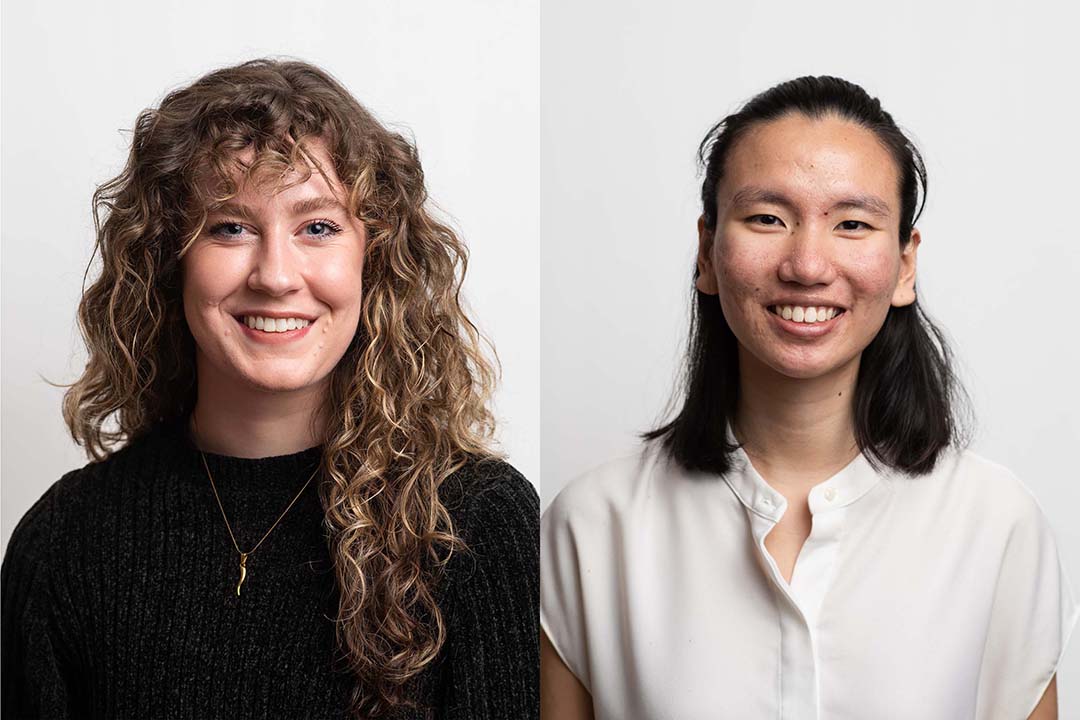 Thanks to a landmark $200 million gift in 2019 by John and Marcy McCall MacBain, University of Saskatchewan (USask) graduates Julia Morelli (BA'23) and Minh Au (BE/BSc'23) will be pursuing fully funded master's degrees worth $100,000 each at McGill University, while participating in mentorship, coaching, and a leadership development program.
Taylor Cleveland goes to work every day as a registered nurse hoping to make her late grandmother and USask alumna Carol Cleveland proud.
Anthropological archaeologist has past leadership roles at the University of Manitoba and University of Alberta
In an increasingly competitive market for biomanufacturing talent, the Global Institute for Food Security (GIFS) at the University of Saskatchewan (USask) has attracted top science and business professionals to lead its expanding engineering biology technology platform.
University of Saskatchewan (USask) paleontologist Brian Pratt led the nomination process for the Tyndall Stone to be recognized on an international scale.
USask employee and graduate Theodocia Quagraine (BA&Sc'16) contributed to a new book on Black women leaders and co-founded the BIPOC Coffee Talk Inc. discussion group in Saskatoon.
Taking a risk leads to a new life in a new world