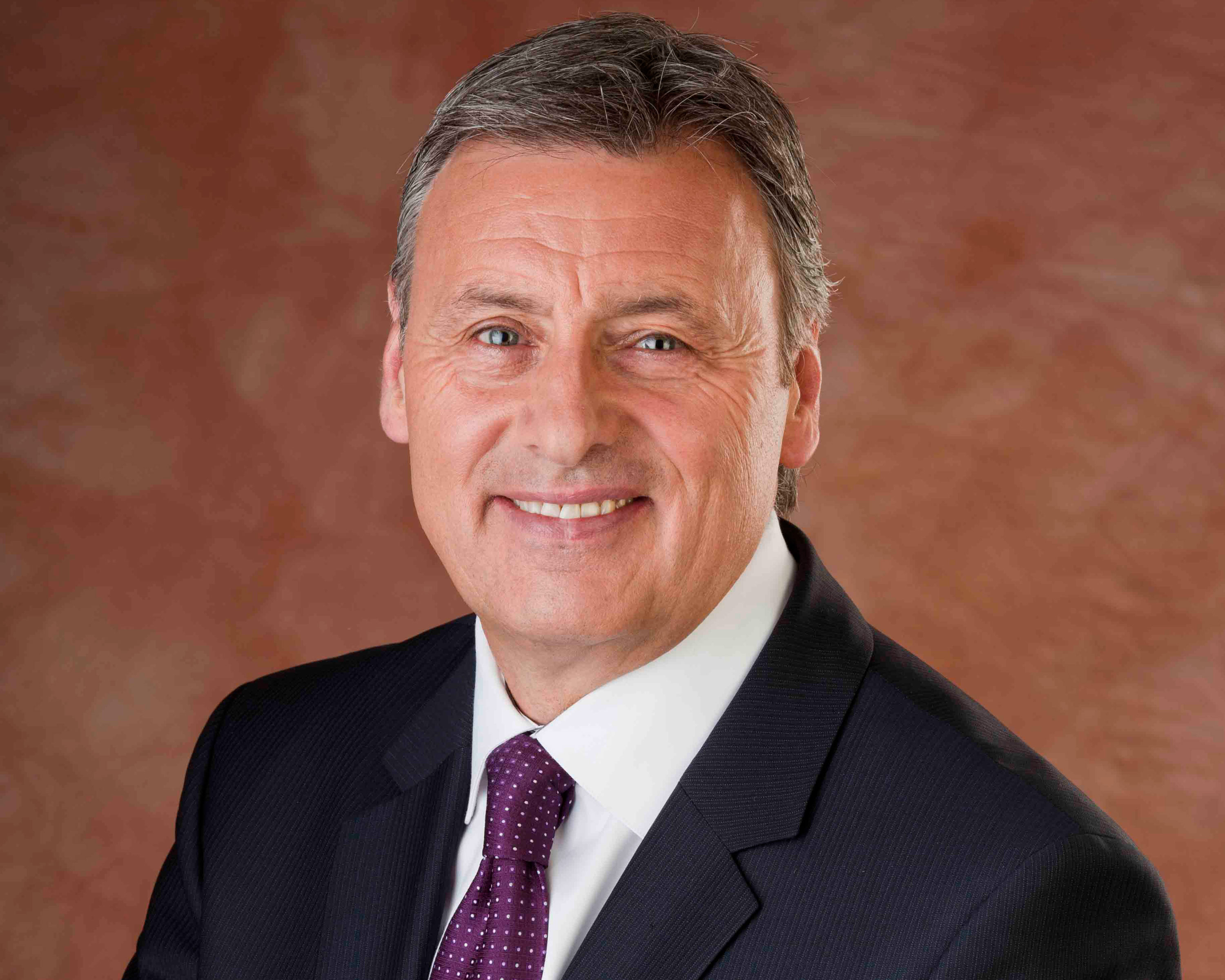 Over the years Chalack has become a highly respected ambassador for Canadian agriculture, earning his place in the gallery that showcases the portraits of Canadians honoured for their contributions to agriculture.

"I've walked through the Canadian Agricultural Hall of Fame Gallery many times and looked at the pictures of these great Canadians," Chalack recalls. "I never thought that I would be hanging on the wall. It is definitely an honour, and I am humbled."

Chalack's appreciation for agriculture developed on the family dairy farm where he and his three brothers grew up working closely with their dad. "He mentored us and instilled in us a love of animal husbandry, genetics, breeding, marketing and showing cattle," recalls Chalack.

That background prompted him to enter the Western College of Veterinary Medicine at the U of S, and after graduating in 1975, Chalack became a partner in Moore and Company Veterinary Services.

But working with large animals took a physical toll, and after 15 years, Chalack left the practice to join Alta Genetics — a company dedicated to livestock genetic improvement.

That move freed up more time for the family dairy business and for pursuing his fascination with the newly emerging field of genomics.

Despite his move away from practice, Chalack's veterinary background continued to play a significant role in his life.

"Becoming a veterinarian was definitely life changing," says Chalack. "It's a profession that's held in high regard. And it has so many applications, especially today with the crossovers between human medicine and genetics and animal production around the world."

What suggestions does Chalack have for veterinary students embarking on their careers? His first two recommendations are to travel and focus on the business side of agriculture.

"Get a good sense of the global nature of the industry of agriculture," urges Chalack. "Be aware of the significance of agriculture in going forward and feeding the world."

Since 1989, Chalack has travelled throughout the world promoting Alta Genetics' products, and as a judge with Holstein Canada, he has officiated at major shows in over 14 countries.

As board chair of the Alberta Livestock and Meat Agency (ALMA), he's dedicated to developing new world markets while advancing the safety and quality of Alberta livestock and meat products.

Chalack also concentrates on breeding internationally acclaimed Holsteins in his role as owner-partner and president of Rocky Mountain Holsteins.

His third recommendation is that veterinarians encourage producers to focus on meeting consumer needs. Now chairman of the Ministerial Advisory Board (MAB) of the Canadian Food Inspection Agency (CFIA), he endeavours to do so by championing Canadian food health and safety.

Chalack also believes that veterinarians should take responsibility for animal welfare — a conviction that led to the establishment of an Animal Care Advisory Panel while he was volunteer president and chairman of the Calgary Exhibition and Stampede Board.

His last piece of advice: "Meet people, network with them and don't be afraid of hard work. If you roll up your sleeves, you can get a lot done and you can make a difference, but you have to be engaged."

That's advice he's followed all his life by volunteering with 4-H as well as numerous agriculture-related boards and councils.

Despite his many accomplishments, Chalack remains modest when talking about his hard work and dedication to Canadian agriculture. "I just caught the attention of people who thought I had lots to offer."