General
General news and stories at the University of Saskatchewan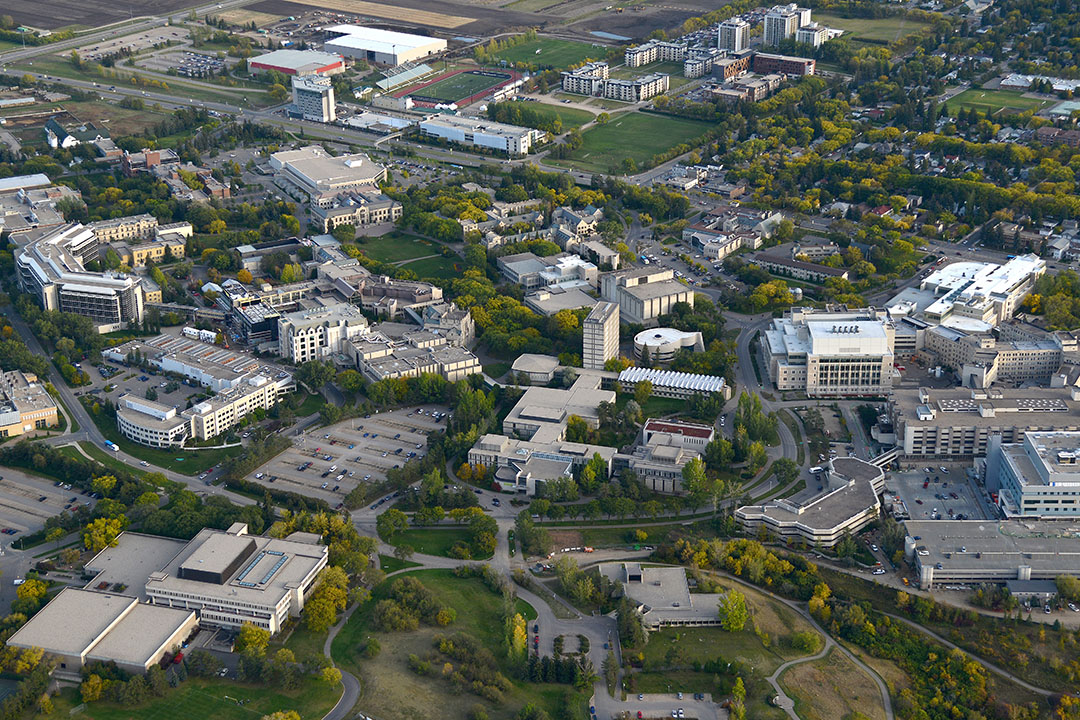 Over the past year, new infrastructure development has significantly expanded the facilities and amenities available on campus, as well as scholarship support for students at the University of Saskatchewan (USask).
Grade school and university students filled the chairs in Convocation Hall at the University of Saskatchewan last week for an opportunity to speak through a live video feed with Canadian astronaut David Saint-Jacques, a member of the three-person crew currently on board the International Space Station.
From opening three major facilities to the launch of a bold new university plan, 2018 marked a major step forward for the University of Saskatchewan. For USask President Peter Stoicheff, the challenge for the university in 2019 is putting that plan into action.
As colleagues sip coffee and sort through their email, a small group of 6-10 university employees begin their day with a slightly different morning ritual.
Three members of the University of Saskatchewan community have received one of the country's highest civilian honours by being appointed to the Order of Canada.
The Spanish influenza pandemic of 1918 marched across the Prairies, killing thousands in Saskatchewan. Its victims outnumbered the soldiers from the province who died during the First World War.
It would be an understatement to say that 2018 has been another banner year for University of Saskatchewan students.