General
General news and stories at the University of Saskatchewan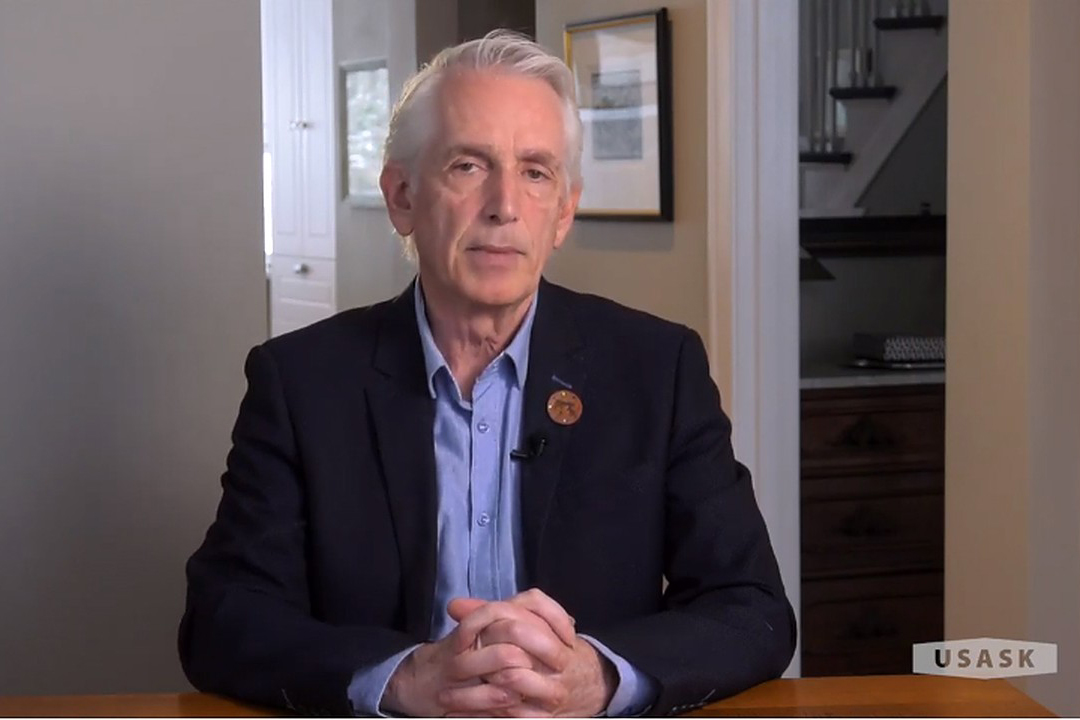 President Peter Stoicheff addresses the University of Saskatchewan campus community during these uncertain times, applauding the immense efforts of all members of the USask community to flatten the COVID-19 curve.
The University of Saskatchewan will be implementing further preventative measures including, but not limited to: closing all campus buildings with only limited access to employees deemed as critical to our work, postponing June convocation ceremonies, and suspending all but essential on-campus and field-site research, scholarly works, and creative activities.
Spring and Summer courses will be held at the University of Saskatchewan, but in an online (remote) delivery mode only. With online (remote) delivery for Spring and Summer classes, students will not need to be on campus. As not all classes currently listed in the Spring and Summer 2020 class calendar are suited to online delivery, it is anticipated there will be some changes to the classes offered. All Spring and Summer 2020 classes are currently being reviewed.
With the Government of Saskatchewan declaring a provincial State of Emergency to address the COVID-19 pandemic, the University of Saskatchewan will be immediately implementing a working remotely policy, while ensuring the core functions of the university remain operating.
Today, the Government of Saskatchewan announced its 2020-21 budget, including an increase in funding for the University of Saskatchewan (USask).
Please be advised that final exams in the April 2020 period will be completed remotely and the university will use the existing exam schedule with regard to timing of exams. Specific details as to the format of the remote exams for each class will be provided directly by your academic unit. Any qualifications to remote administration of exams are listed in the table below.
Both federal and provincial governments took additional preventative measure related to COVID-19 on March 16, ranging from pre-K to 12 schools shutting down in Saskatchewan later this week, to requesting all Canadians return from international travel immediately.