General
General news and stories at the University of Saskatchewan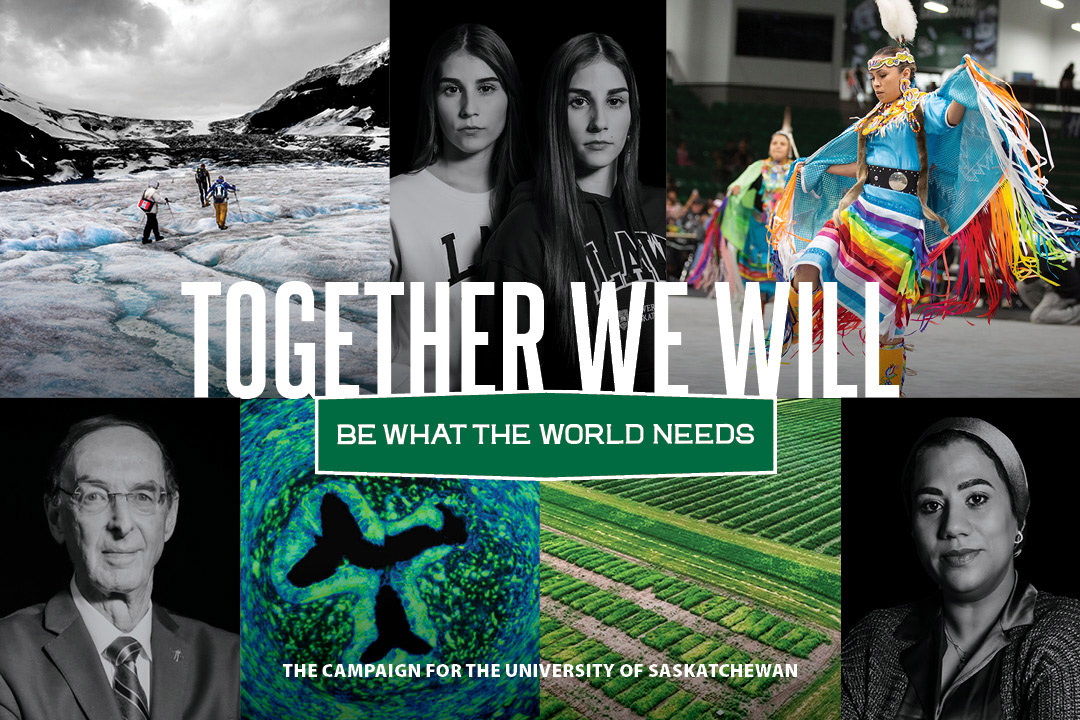 Ambitious goal of $500 million will be reached with support and generosity of community
Donors boost funding for counsellors, group therapy delivery and peer-health programming
He was one of the first to volunteer and one of the last to come home. After six years of service overseas in the Second World War – including being wounded in action – Lieutenant-Colonel Drayton Walker proudly marched the surviving members of the Saskatoon Light Infantry (SLI) through downtown to the riverbank in front of thousands of cheering supporters to complete the long journey home to Saskatoon on Oct. 3, 1945.
Professor Airini, USask's provost and vice-president academic, shares inspiring stories of faculty, staff, students, alumni, and donors in a video to commemorate Women's History Month.
The recent devastating violence and loss of life in Israel and Gaza have shocked the world.
Hello faculty, staff, and students. Bonjour. tānisi. hãn. ëdƚanet'e? taanishi. aniin [English. French. Cree. Dakota/Lakota/Nakota. Dene. Michif. Saulteaux]
The University of Saskatchewan (USask) will honour the remarkable public service of Father André Poilièvre during USask Fall Convocation next month.