General
General news and stories at the University of Saskatchewan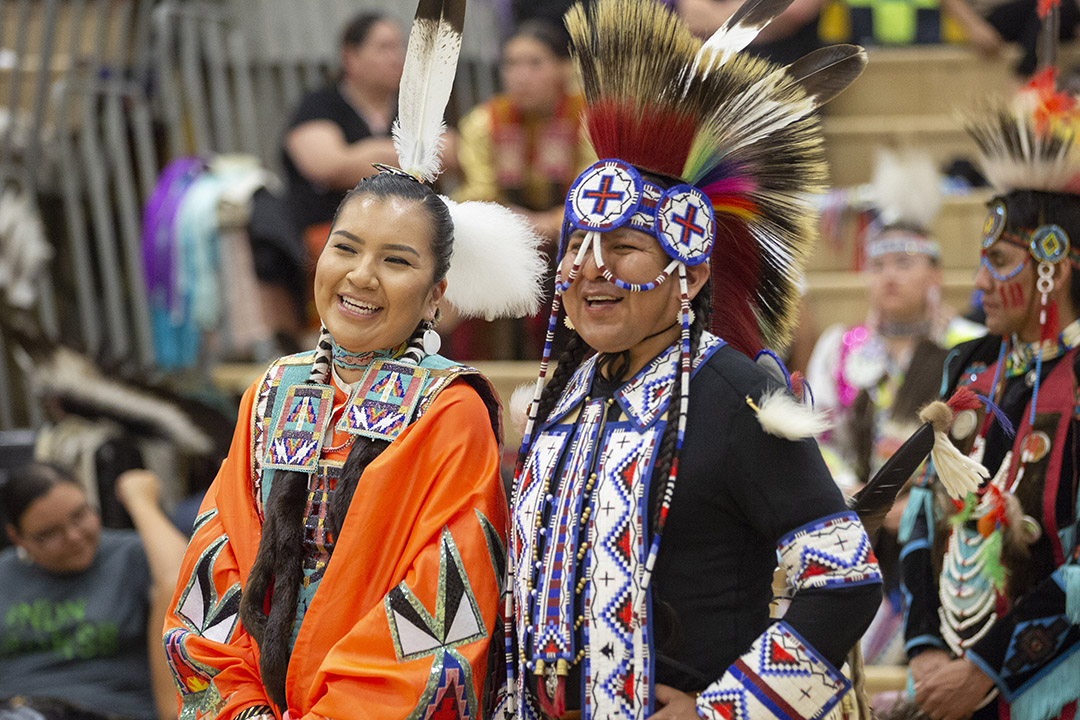 Remember the times Graduation Powwow was held in Convocation Hall, the PAC or the Education Gymnasium? Or when the beat of the powwow drums could be heard coming from Griffiths Stadium?
In recognition of her groundbreaking career as a University of Saskatchewan (USask) professor and her work in advocating for equity in the education and employment of women, Senator Lillian Dyck (BA'66, MA'70, PHD'81) has been honoured with the 2019 Women of Distinction lifetime achievement award.
Dr. Patti McDougall (PhD) is passionate about the people and the programs that are the heart of the University of Saskatchewan (USask), but above all she is dedicated to supporting students and improving the student experience at USask.
The university will begin a new tradition when convocation ceremonies move to the state-of-the-art Merlis Belsher Place facility on campus from June 3-7, after being held in downtown Saskatoon at TCU Place since 1968. The annual Graduation Powwow will also be held in Merlis Belsher Place for the first time on May 31.
Properly and respectfully introducing Indigenous ways of teaching, learning and living into a complex education system steeped in tradition can be an intimidating undertaking.
Saskatchewan athletes are getting the leg upon their competitors, thanks to an innovative sport science and health centre that opened in Merlis Belsher Place.
The University of Saskatchewan (USask) has announced the individuals selected to receive an honorary degree at this year's Spring Convocation, which takes place June 3–7 at Merlis Belsher Place.