General
General news and stories at the University of Saskatchewan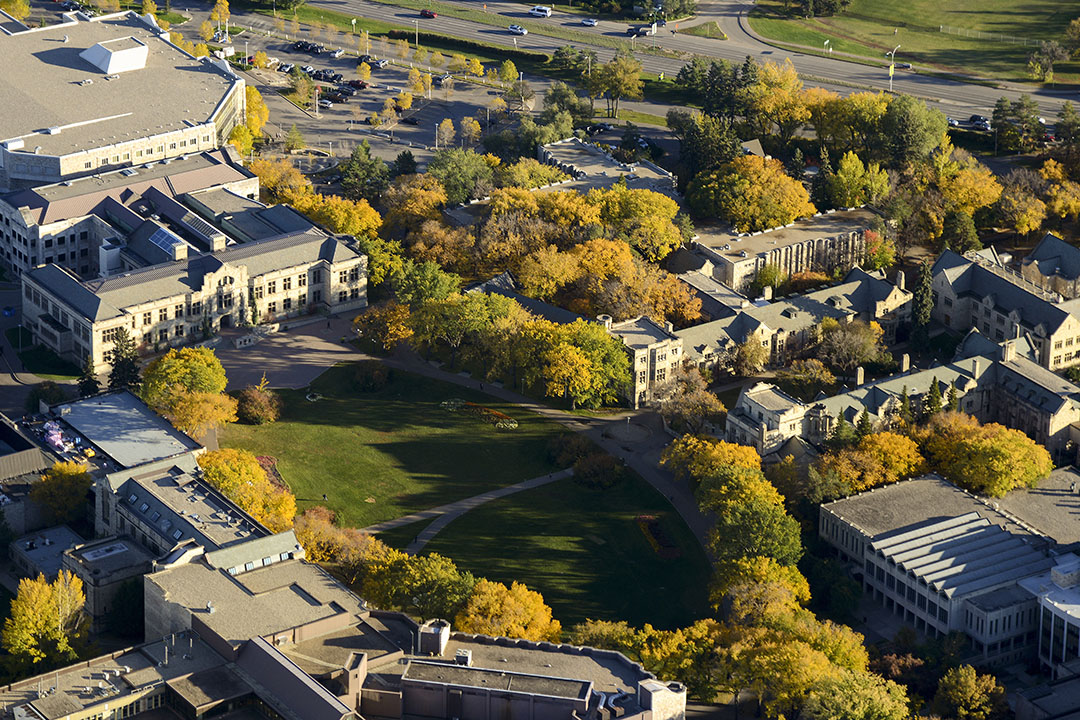 After more than 18 months and now a fourth wave, the COVID-19 pandemic continues to challenge us all. It has disrupted our daily routines, affected our sense of familiarity and comfort, and most importantly, it has presented many health and safety challenges.
Since the first cases of COVID-19 were announced in the province, members of the USask community have come together to support one another in these uncertain times.
The University of Saskatchewan's (USask) most generous alumni, Ron and Jane Graham, are supporting Huskie Athletics, the Vaccine and Infectious Disease Organization (VIDO), the College of Education, and the College of Engineering with a multimillion-dollar donation.
The University of Saskatchewan (USask) and the City of Saskatoon have reinforced a joint pledge that aims to speed up the transition to a green community.
As of the first day of classes on Thursday, Sept. 2, enrolment at the University of Saskatchewan (USask) for the fall term is up by one per cent.
From anticipation to hesitation and consternation, Tracy Spencer's team is prepared to connect with students who are facing a range of emotions as the fall term begins at the University of Saskatchewan (USask).
A year and a half after the declaration of the COVID-19 pandemic, the majority of University of Saskatchewan (USask) students, staff and faculty are finally coming back together on campus this fall.