Research
News and stories about research at the University of Saskatchewan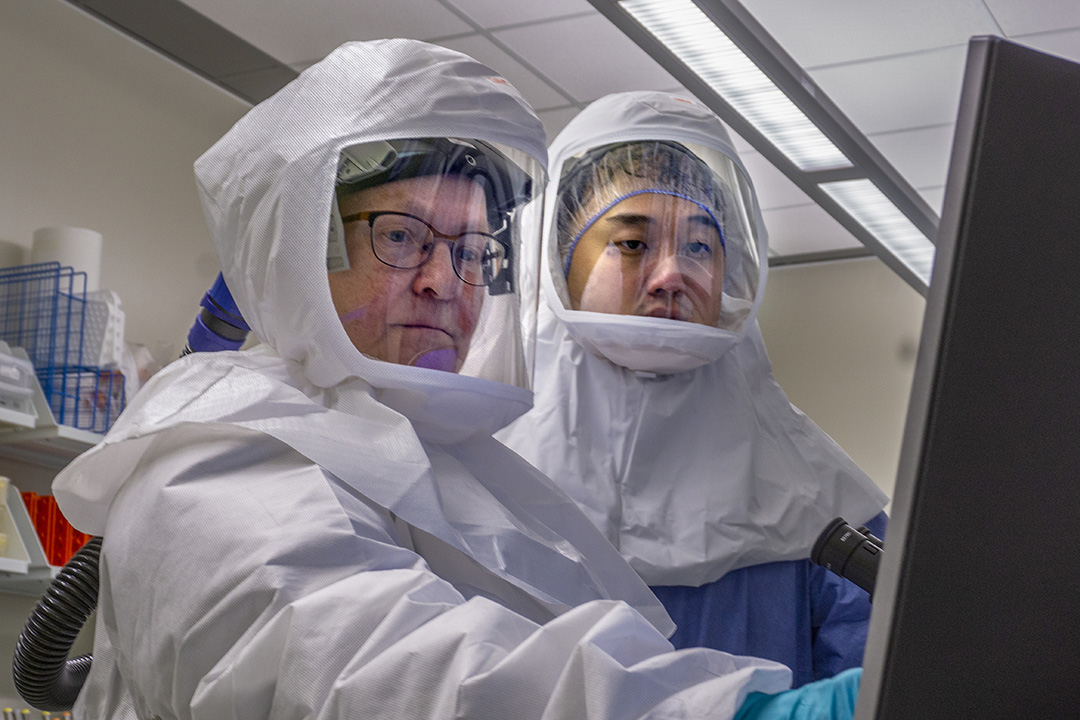 Today the Government of Saskatchewan committed $15 million to support the University of Saskatchewan's (USask) Vaccine and Infectious Disease Organization's (VIDO) position as a Centre for Pandemic Research.
Two Canadian powerhouses in infectious disease research have joined forces in the fight against COVID–19, leading Canada's response and preparedness for future pandemics.
The Co-operative Retailing System (CRS) Chair in Co-operative Governance at the University of Saskatchewan (USask) will receive $300,000 over five years from Federated Co-operatives Limited (FCL), on behalf of the CRS in Western Canada.
A University of Saskatchewan (USask) team led by kinesiology professor Saija Kontulainen has been awarded $200,000 by the Canadian Institutes of Health Research (CIHR) to research whether aerobic and resistance exercises can prevent bone loss associated with fat accumulation in muscles and bone marrow due to inactivity.
SASKATOON – A University of Saskatchewan (USask) research team has been awarded $137,392 from the Public Health Agency of Canada (PHAC) to conduct a six-month COVID-19 wastewater surveillance project in Saskatoon and at five Saskatchewan First Nations communities to provide early warning of outbreaks.
Take one part pandemic, add one part food guide recommendations to consume more meat substitutes, season with years of nutrition research with athletes to improve their metabolism and performance, and voila, you've got an online cookbook with 50 tasty legume-based recipes.
Countries in Europe and Asia are increasingly relying on biofuel – products made from wood and plant residue – as an alternative to fossil fuels in power generation and home heating. The most common form is biopellets, small, finger-sized pellets produced by compacting waste material from the forestry industry and farming.