Research
News and stories about research at the University of Saskatchewan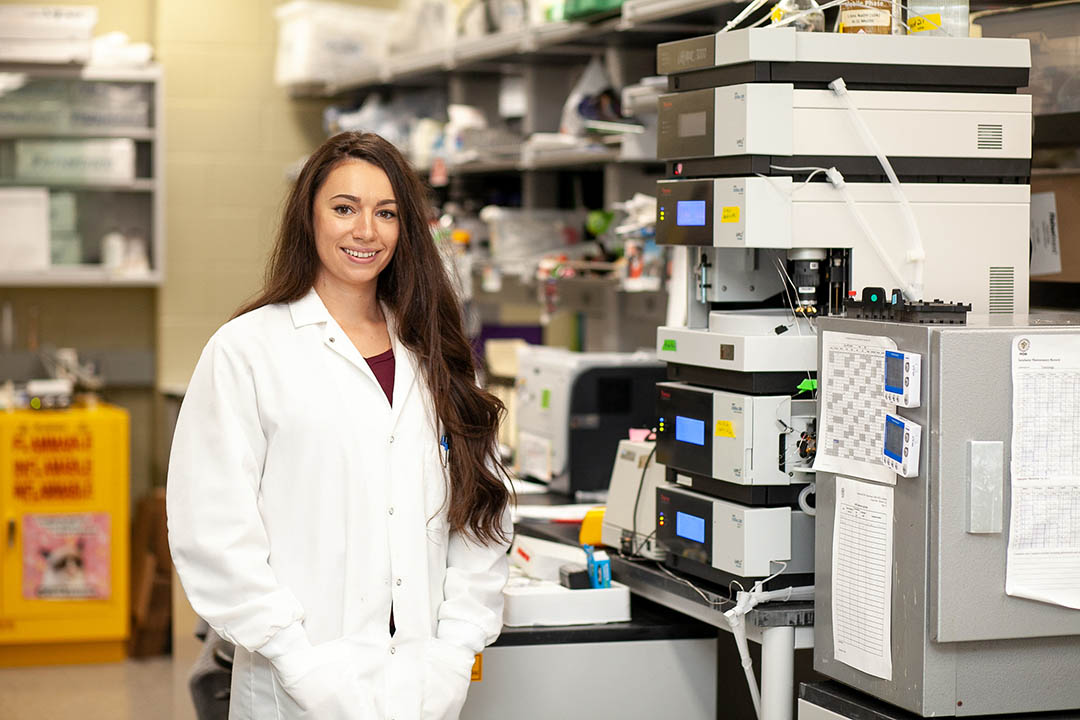 University of Saskatchewan (USask) PhD student Jensen Cherewyk has been awarded one of Canada's most prestigious doctoral scholarships for leading-edge research into an overlooked compound formed by a toxic fungus in forage grasses and cereal grains that threatens human and animal food safety.
The University of Saskatchewan (USask) has signed a memorandum of understanding with the Agtech Accelerator, accentuating the university's role in the innovation ecosystem and building a pipeline of talent for the agricultural industry.
A University of Saskatchewan (USask) dentistry research team has proved the usefulness of a method of simulating tooth decay that can allow researchers to test new treatment options without a large expense.
Memorandum of Understanding for the Future of Circular Collider Feasibility Study signed
University of Saskatchewan (USask) Western College of Veterinary Medicine (WCVM) PhD candidate Kayla Buhler has spent her academic career in the sky and on the ground of the Canadian Arctic, examining how infectious diseases are transmitted through the interactions of wildlife with their environment.
Two University of Saskatchewan (USask) Global Institute for Water Security researchers have been named to Clarivate's 2021 Highly-Cited Researchers list. Researchers honoured on this list have published multiple academic papers that rank in the top 1% of citations in their field that year from the global Web of Science.   
Three of Saskatoon's hospital foundations have partnered to donate $230,000 in support of Canada's Centre for Pandemic Research at the University of Saskatchewan's (USask) Vaccine and Infectious Disease Organization (VIDO).