Research
News and stories about research at the University of Saskatchewan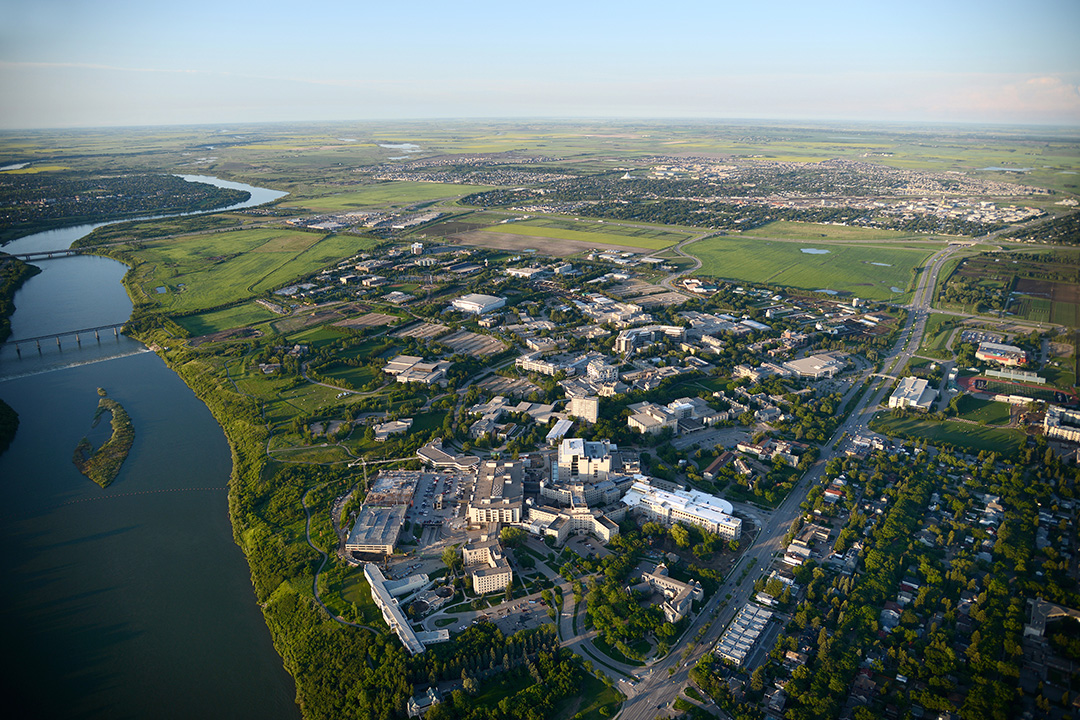 Five University of Saskatchewan (USask) research teams have been awarded a total of $4.85 million by the Canadian Institutes of Health Research (CIHR)—the main funding body for university health research in Canada—for cutting-edge health research on cancer, HIV and Indigenous health.
Researchers at the University of Saskatchewan (USask) have helped uncover the earliest evidence ever found of organisms capable of movement.
A novel treatment for advanced colorectal cancer—using a radioactive antibody that attaches to cancer cells and kills them—is being developed by researchers at the University of Saskatchewan's (USask) College of Medicine.
Back pain is a common and costly health problem. It is the leading cause of disability worldwide and a "call to action" recently published in The Lancet highlights the risks of over-medicalization of back pain globally.
Unlucky in love? While online dating has become a dominant form for those seeking romance, with nearly half of Canadian singles using dating apps, the internet is rife with men who can't entice women to "swipe right" — and the reason may lie in their photos, according to a University of Saskatchewan (USask) researcher.
If you live with a pet, there is a good chance you consider it to be a member of your family. It is well established that companion animals, ranging from cats and dogs through to birds and rodents, can have a positive health benefit in our lives.
An illogical revolution has swept the Canadian Prairies and can take over the world. Farmland is now never rested — it is planted and harvested every year — and yet soil health has improved.