Research
News and stories about research at the University of Saskatchewan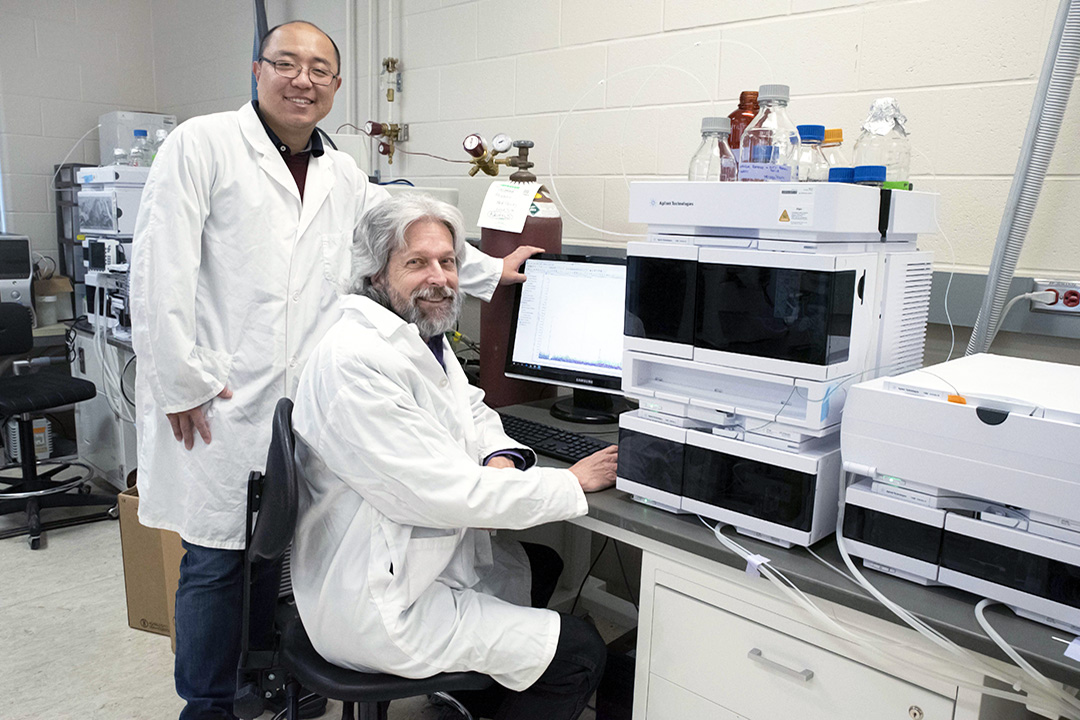 Researchers at the University of Saskatchewan (USask) Crop Development Centre (CDC) have developed a fast and accurate method for identifying and quantifying toxins in fusarium-infected cereal grain, an innovation that could reduce toxins that are harmful to both animals and humans.
A new study has a group of University of Saskatchewan (USask) researchers taking a look at how high intensity resistance exercises can help adults over the age of 50 who are suffering with bone issues such as osteoporosis.
University of Saskatchewan (USask) researchers have used a novel combination of techniques to compare the effects of two families of pesticides used in agriculture, and found that at low dosages the newer pesticide is less toxic than a currently used neonicotinoid one.
To help protect Canada's cattle and bison and maintain the country's bovine tuberculosis (TB)-free status, scientists from University of Saskatchewan's (USask) Vaccine and Infectious Disease Organization-International Vaccine Centre (VIDO-InterVac) and Parks Canada are conducting trials in bison of several diagnostic tools, including the innovative Actiphage® blood test developed by the diagnostics company PBD Biotech.
The origin of an understudied hybrid population of poisonous frogs—highly endangered colourful animals that live deep in the Colombian jungle—is the result of natural breeding and not caused by wildlife traffickers moving them, a University of Saskatchewan (USask) study shows.
Eat less beef … save the planet! It's a common theme on social media and among celebrities. Yet, researchers at the University of Saskatchewan (USask) are working to show that beef cattle in Western Canada shouldn't take the rap for climate change.
In the first comprehensive study mapping global patterns of stillbirth rates, University of Saskatchewan (USask) researchers have found that pregnant women who are poor and have lower access to education and employment are more likely to experience a child's death at delivery.