Research
News and stories about research at the University of Saskatchewan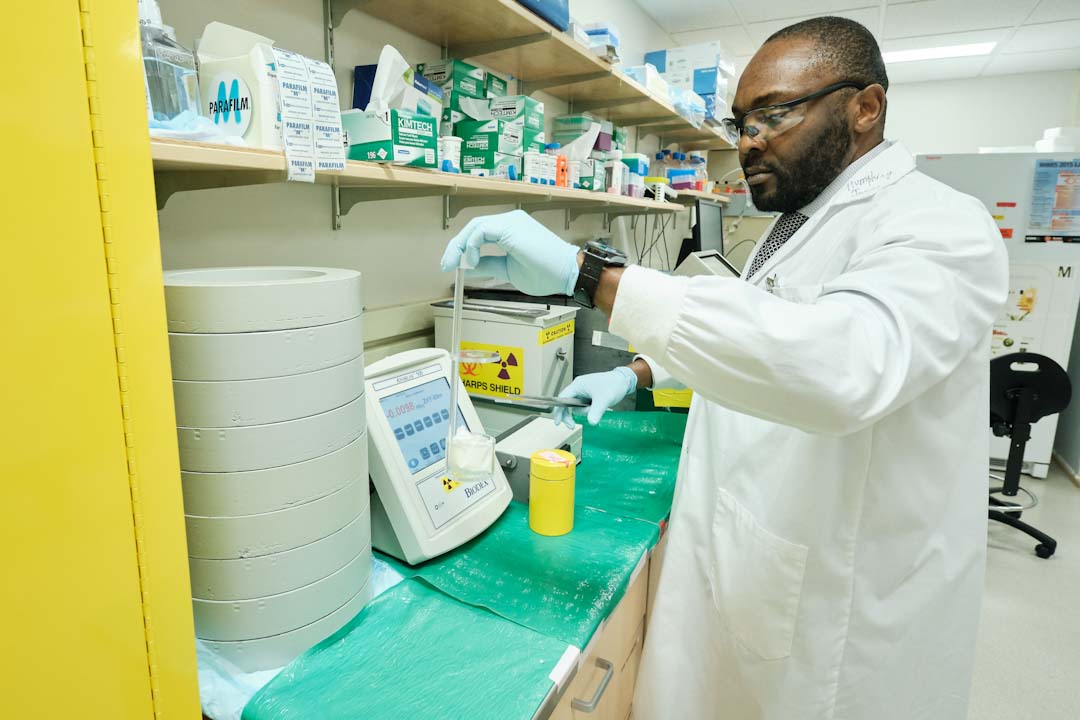 More than 5,100 women in Canada—about 75 a day—will die from breast cancers this year, a dismal statistic that University of Saskatchewan (USask) radiopharmacist Dr. Humphrey Fonge (PhD) aims to sharply reduce with potent new drugs that specifically target two aggressive types of cancer.
In a first-of-its-kind Canadian study, University of Saskatchewan (USask) researcher Heather Foulds will assess the physical, mental, cultural, and social benefits that result from performing traditional Métis social dances—something she says can narrow the health gap between Métis and non-Indigenous people.
Using the Canadian Light Source synchrotron, a University of Saskatchewan-led research team has developed a method for monitoring uranium contaminants in mine tailings using samples from McClean Lake, SK.
With demand for lentils growing globally and climate change driving temperatures higher, a University of Saskatchewan (USask)-led international research team has developed a model for predicting which varieties of the pulse crop are most likely to thrive in new production environments.
The Vaccine and Infectious Disease Organization-International Vaccine Centre (VIDO-InterVac) at the University of Saskatchewan (USask) has been awarded a grant of almost $830,000 from the COVID-19 Therapeutics Accelerator to determine the effectiveness of several antiviral compounds against COVID-19.
Two University of Saskatchewan (USask)-led research teams have been awarded a total of $345,064 in federal funding to expand the reach of innovative digital technology projects aimed at meeting mental health needs of people coping with physical distancing and isolation during the COVID-19 pandemic.
World Food Day on October 16 is traditionally a time to shine the spotlight on global hunger and poverty and inspire innovative solutions for world change.