Research
News and stories about research at the University of Saskatchewan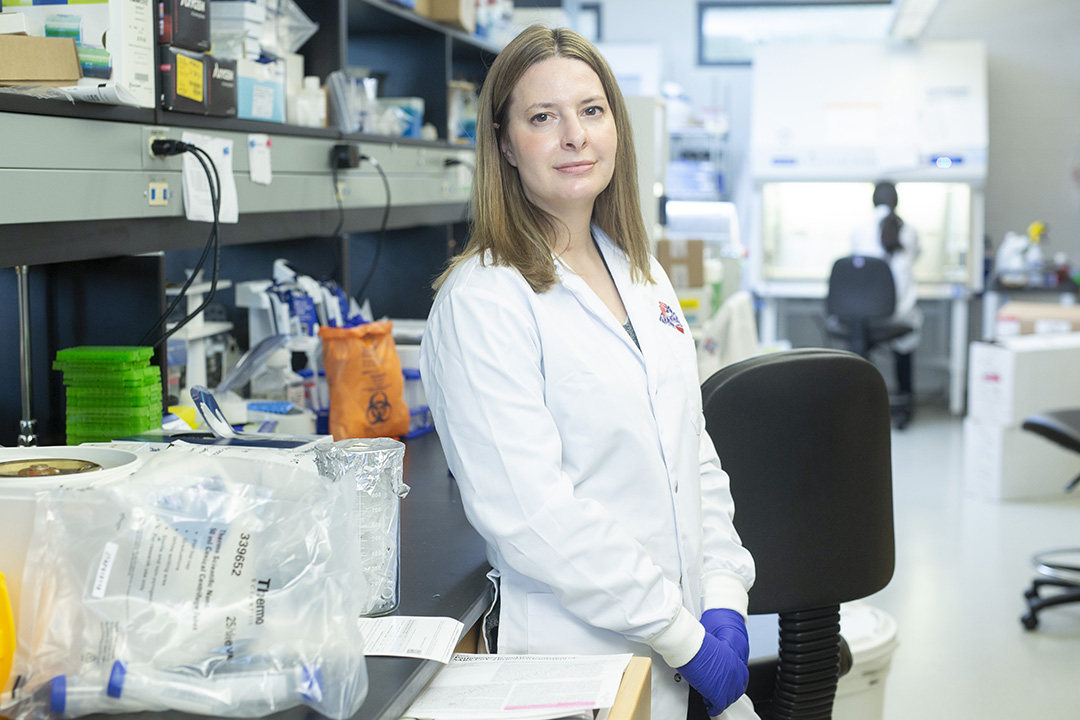 Dr. Alyson Kelvin (PhD), a scientist at the University of Saskatchewan's (USask) Vaccine and Infectious Disease Organization (VIDO), was awarded close to half a million dollars to assess COVID-19 vaccine efficacy including against virus variants in vulnerable populations. Vulnerable populations including immunosuppressed individuals and those of older ages typically have less effective vaccine responses.
More than one-third of Canadians don't trust parents to keep their children home from school if they develop COVID-19 symptoms.
The human-to-animal connection may reduce the risk of suicide in military Veterans by providing unique social support.
Researchers at the University of Saskatchewan (USask) are hopeful new understanding of cellular defects related to Cystic Fibrosis (CF) could help pave the way for treatment of the disease.
The City of Saskatoon and the University of Saskatchewan (USask) recently collaborated on a study to determine if chemicals that leach from rubber tires are entering the stormwater system. Water that enters storm drains, through snowmelt or rain runoff, flows into the South Saskatchewan River.
The new University of Saskatchewan (USask) Insect Research Facility (USIRF) will be the first of its kind in a western Canadian university and one of only a handful of facilities in the country specifically designed to conduct research on arthropod plant pests and beneficial insects.
Today Innovation Saskatchewan and the Ministry of Agriculture announced combined multi-year funding of $3.2 million to the Global Institute for Food Security's (GIFS) new engineering biology centre at the University of Saskatchewan (USask).