Research
News and stories about research at the University of Saskatchewan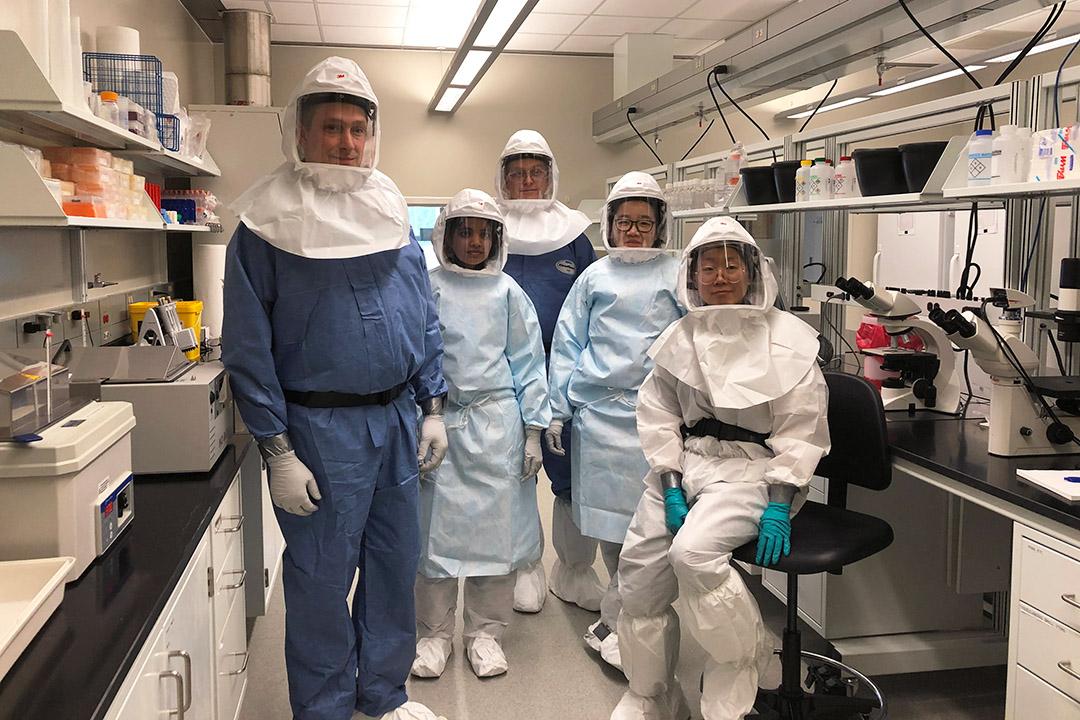 A COVID-19 vaccine candidate developed by the University of Saskatchewan's (USask) Vaccine and Infectious Disease Organization-International Vaccine Centre (VIDO-InterVac) has cleared another major milestone in moving towards human clinical trials: the novel vaccine has proven highly effective in ferrets, one of the commonly used animal models for COVID-19.
The new testing can be done in the field in just one hour with accurate results.
More than 110 million years ago, a lumbering 1,300-kilogram, armour-plated dinosaur ate its last meal, died, and was washed out to sea in what is now northern Alberta. This ancient beast then sank onto its thorny back, churning up mud in the seabed that entombed it—until its fossilized body was discovered in a mine near Fort McMurray in 2011.
An inter-university group led by University of Saskatchewan (USask) researcher Chanchal Roy has been awarded $1.65 million by the Natural Sciences and Engineering Research Council of Canada (NSERC) to establish a first-in-Canada graduate-level program to train a new generation of software engineers.
As part of a University of Saskatchewan (USask) research project, small teams of high school students from Saskatchewan and Manitoba will spend their summers in bug jackets, venturing into the wilderness to measure permafrost and track caribou around Churchill, Man.
A six-week film festival and competition showcasing internationally acclaimed documentaries, features and independent shorts—including films by students from Saskatoon schools—was launched this week by the Global Institute for Water Security (GIWS) at the University of Saskatchewan (USask).
A University of Saskatchewan (USask) researcher is helping design personal protective masks for pre-symptomatic COVID-19 patients.