Research
News and stories about research at the University of Saskatchewan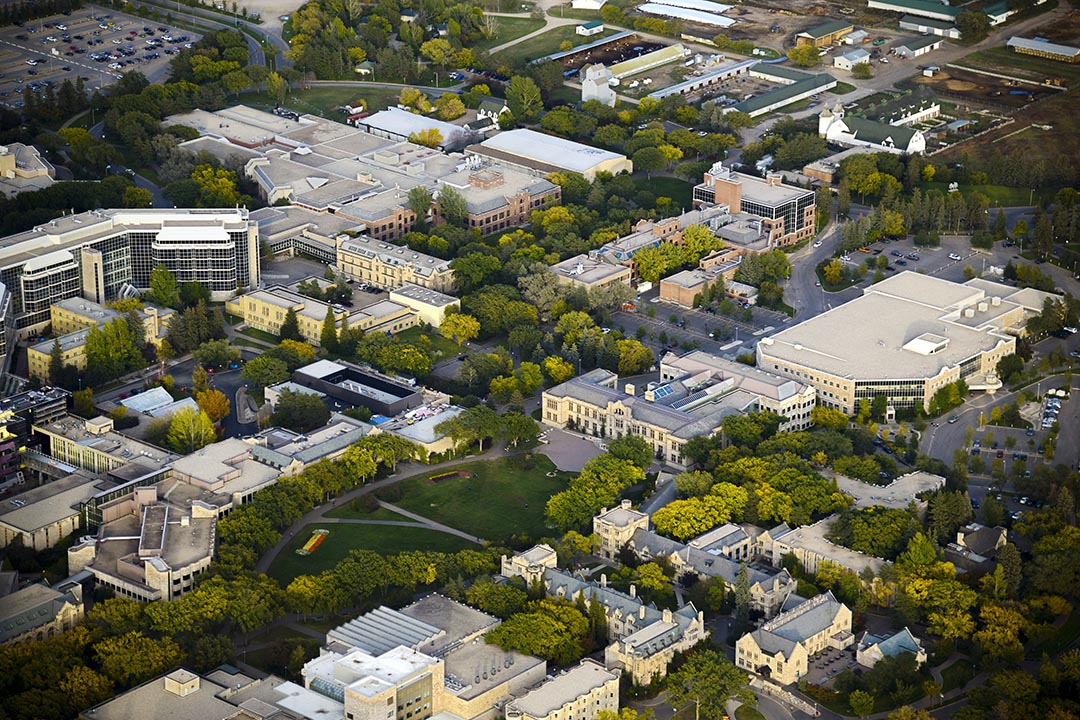 The University of Saskatchewan (USask) has reached its highest-ever position in the Times Higher Education (THE) World University Rankings, an indicator that gauges university performances at an international level.
Dr. James Benson (PhD) and Dr. Laura Hopkins (MD) believe the University of Saskatchewan (USask) has the tools to provide groundbreaking cancer treatment services to women across Canada.
Just like humans, plants need nutrients to survive and grow, and many of these nutrients are important compounds found in soil. A University of Saskatchewan (USask) researcher is exploring how phosphorus, an important nutrient for humans and plants, reacts with mineral compounds and how these reactions can impact how well phosphorus is used in soil.
The newly renamed Canadian Centre for Rural and Agricultural Health (CCRAH) is celebrating its new name along with a $1.5 million gift that will help ensure the safety and health of rural people and their families.
The University of Saskatchewan's (USask) Vaccine and Infectious Disease Organization (VIDO) has signed an agreement today to join the Coalition for Epidemic Preparedness Innovations' (CEPI) preclinical research network. VIDO is the only organization in Canada and the ninth in the world selected for this research network to date.
Darian Lonechild, who graduated from the Juris Doctor degree program in the University of Saskatchewan's (USask) College of Law earlier this year, received the Justice Rosalie Silberman Abella Prize from the Royal Society of Canada (RSC).
Representatives from the University of Saskatchewan (USask), the City of Saskatoon, and the Saskatchewan Health Authority (SHA) are going to Copenhagen to study what goes into building healthy and sustainable cities.