Research
News and stories about research at the University of Saskatchewan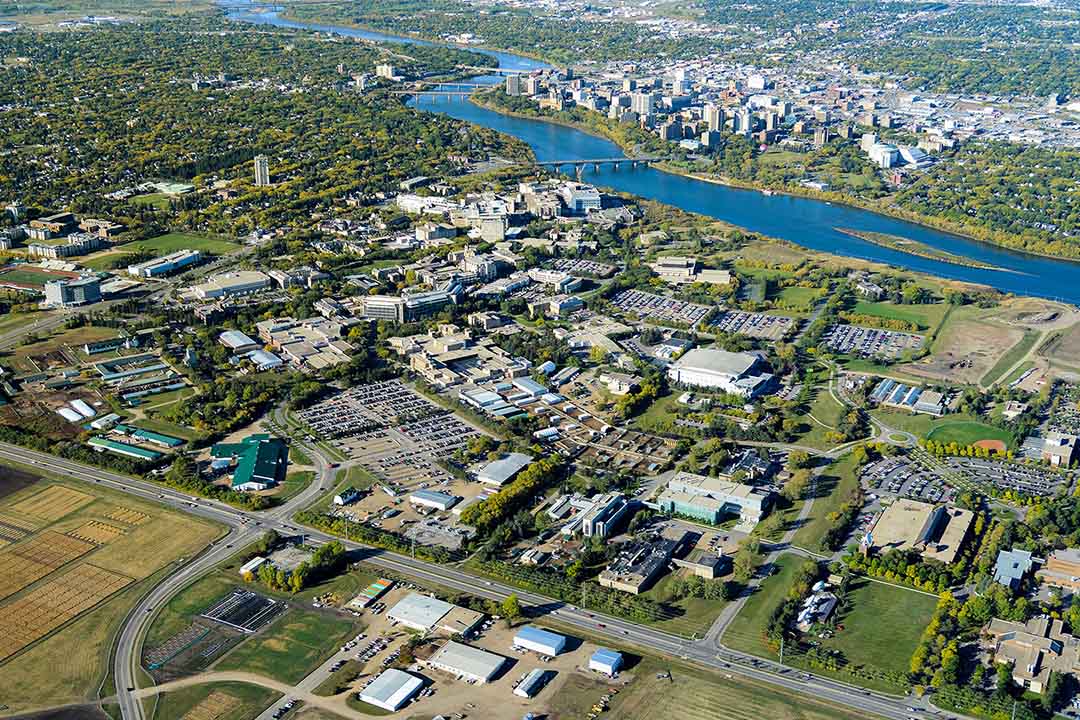 The University of Saskatchewan (USask) has achieved its best-ever subject ranking in the latest Times Higher Education (THE) World University Rankings by Subject, with education garnering a spot in the 151-175 category, moving up four tiers from a ranking of 301-400 one year ago.
University of Saskatchewan (USask) researchers have developed a new method of killing brain cancer cells while preserving the delicate tissue around it. The technique also has a remarkable side-benefit: making chemotherapy treatment of brain cancer suddenly possible.
Before you got those nasty gut cramps that sent you scurrying to the washroom, or you came down with a fever, chills, and clogged airways thanks to pneumonia, various cells in your body were battling bacterial invaders who showed up armed with a sophisticated toolbox to overcome the body's defences.
University of Saskatchewan (USask) researchers are co-leading a new pan-Canadian and international research team aiming to understand how cities of all sizes in all countries can most efficiently implement and build sustainable transportation infrastructure—such as bike lanes, bus rapid transit, and road safety projects.
A strong source of protein and fibre, peas are a staple in many diets and are appearing more frequently in products such as plant-based meat substitutes and bakery goods. University of Saskatchewan (USask) PhD student Loveleen Dhillon has dedicated her doctoral research to investigating how to improve nitrogen fixation to optimize pea crop yields in Canada. 
University of Saskatchewan (USask) researcher Dr. Robert (Bobby) Henry (PhD), whose work on Indigenous street gangs and lifestyles is internationally recognized, has been awarded a Tier 2 Canada Research Chair (CRC) in Indigenous Justice and Well-being.
The University of Saskatchewan's (USask) Vaccine and Infectious Disease Organization (VIDO) has received a significant investment from the Canada Foundation for Innovation (CFI) to establish containment Level 4 (CL4) capacity—the highest level of containment. Once completed, this will make VIDO the only non-government CL4 facility in Canada.