Research
News and stories about research at the University of Saskatchewan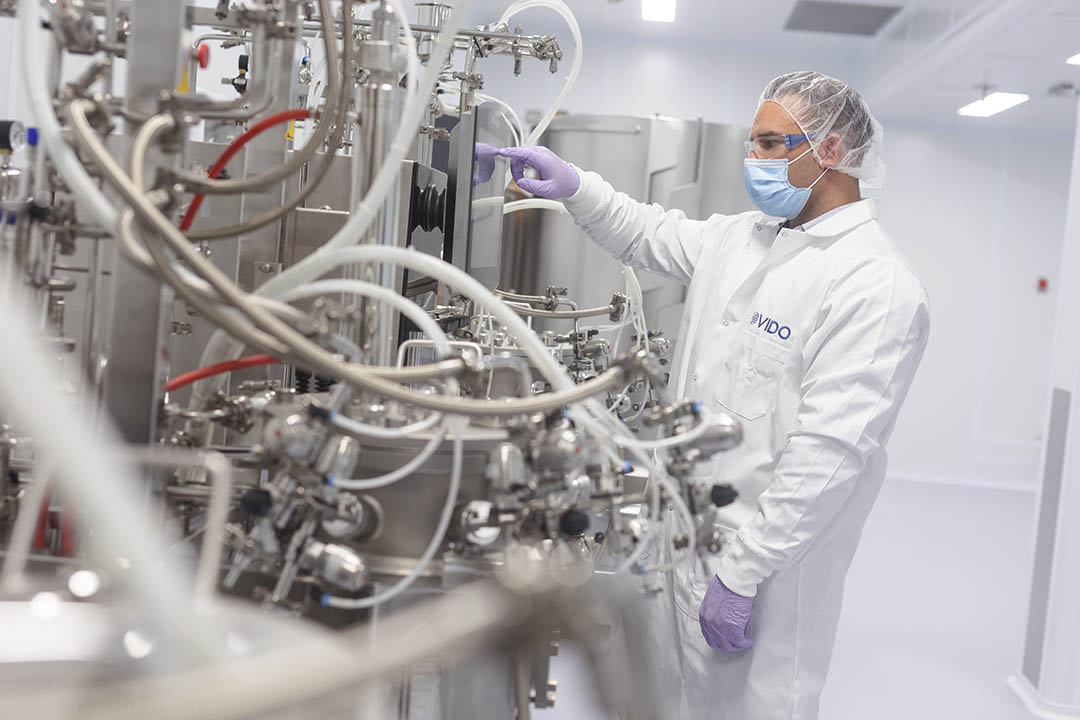 The University of Saskatchewan's (USask) Vaccine and Infectious Disease Organization (VIDO) has completed the construction of its Vaccine Development Centre (VDC), strengthening and expanding Canada's domestic biomanufacturing capacity.
Floods, droughts, and other water-related disasters are some of the costliest natural events that occur in Canada and around the world. Even with significant global advances in science and infrastructure designed to predict and manage such extreme disasters, many communities still face major societal and economic impacts when these events occur.
You're outside exercising in the sun and find yourself suddenly covered in sweat. Obviously, you are losing water. So how does your body retain enough water to keep its internal operations running smoothly while helping you to cool off at the same time? And how does it maintain this state for extended periods of time?
University of Saskatchewan (USask) researcher Dr. Matthew Toohey (PhD) and University of Bern researcher Dr. Michael Sigl (PhD) were part of the research team that developed an updated, more accurate reconstruction of volcanic eruptions that can help scientists understand future climate risks.
A study published in Science, one of the world's most prestigious journals, provides evidence that the Huanan Seafood Wholesale Market was the early epicentre of the COVID-19 pandemic.
Most people know their dogs as the furry friend who greets them at the door after a long day's work, but dogs have an interesting and complex history all their own. A new study published in the journal Science Advances examines the ancient lives of dogs and the ecological impacts of their diets.
Two University of Saskatchewan (USask) researchers have been awarded a total of $1.2 million in funding through the federal government's Canada Research Chair program to support new insights into Indigenous storytelling and Indigenization in engineering programs.