Research
News and stories about research at the University of Saskatchewan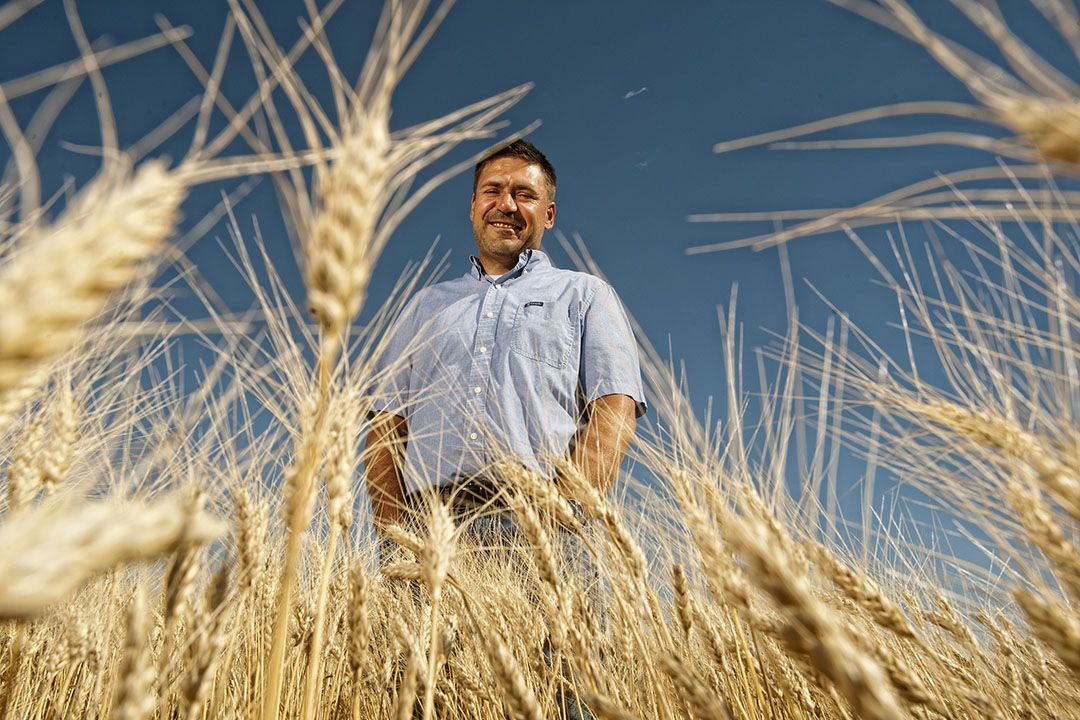 Breakthrough research in creating a comprehensive blueprint of the wheat genome will bring disruptive innovation to wheat breeding, predicts University of Saskatchewan crop scientist Curtis Pozniak, whose team played a key role in the successful international wheat genomics project.
A unique University of Saskatchewan study shows that the "freshman five" — the pounds students are thought to gain within their first year of university — is not a myth, but a real phenomenon.
Rapid melt of near-record snowfall in the Rocky Mountains in the spring caused serious flooding in parts of B.C. This summer, the drought and high temperatures have led to a very different situation.
Four University of Saskatchewan (U of S) researchers have been named fellows of the Royal Society of Canada (RSC)—the largest number ever elected in a single year from U of S to the national fellowship of distinguished men and women from all branches of learning.
The University of Saskatchewan (U of S) will soon become the new home of the Institute of Indigenous Peoples' Health (IIPH)—one of 13 institutes of the Canadian Institutes of Health Research (CIHR)—under the leadership of the institute's scientific director, Carrie Bourassa, who is joining the U of S College of Medicine.
Swamps, hot weather and flourishing tropical plants. An ocean nearby…. Florida, maybe? No, it's the story of a long lost Saskatchewan past that Meagan Gilbert is digging up from multimillion-year-old mud and fossils.
Students from three continents spent the summer working on projects that range from human and animal health to water security under the supervision of U of S faculty.