Huskies
News and stories about the Huskies at the University of Saskatchewan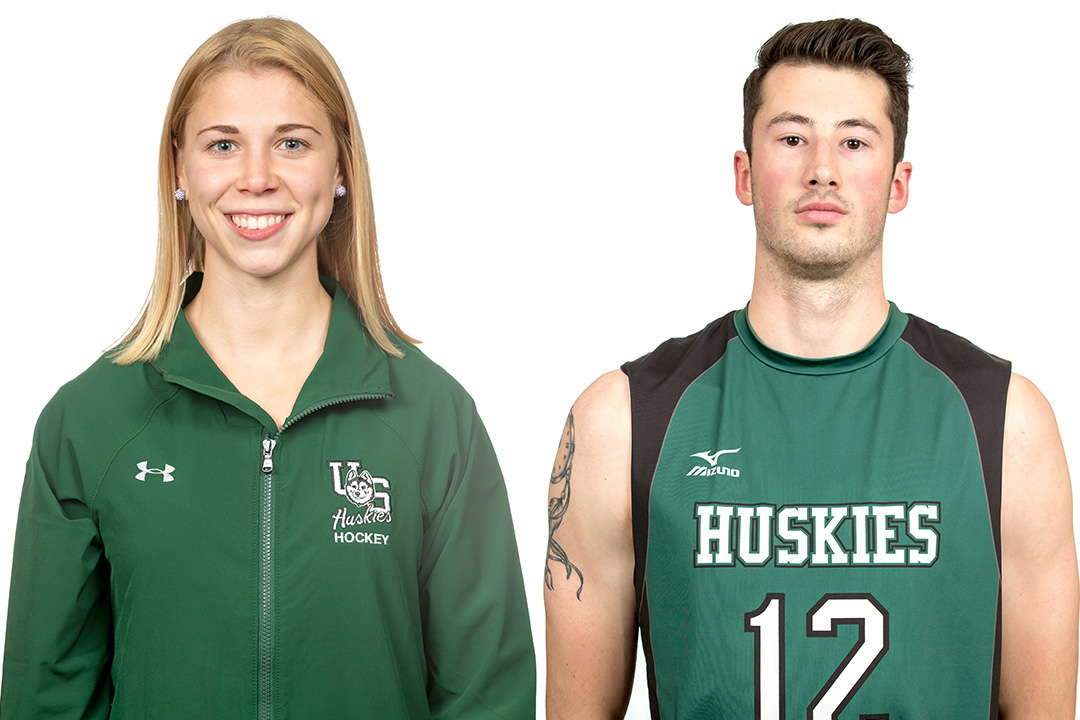 They compete in national-level sports, but Danielle Nogier and Daulton Sinoski know their most important work is completed in the classroom.
The University of Saskatchewan Huskies are Canada West football champions for the first time in 12 years and a win away from competing in the Vanier Cup national championship game.
Medical student Greg Buckley is proving to be just what the doctor ordered, if you will, for the U of S Huskie men's soccer team.
University of Saskatchewan cross country runners found a unique way to honour residential school survivors.
The spotlight will shine on the winningest coach in Canadian university football history this weekend.
Huskie Athletics is pleased to announce the hiring of Nathan Bennett as the new head coach of the University of Saskatchewan's men's volleyball program.
Former Canadian track and field Olympian Cyprian Enweani headlined the 2018 class of exceptional individuals inducted into the University of Saskatchewan Athletic Wall of Fame on Thursday night.