Huskies
News and stories about the Huskies at the University of Saskatchewan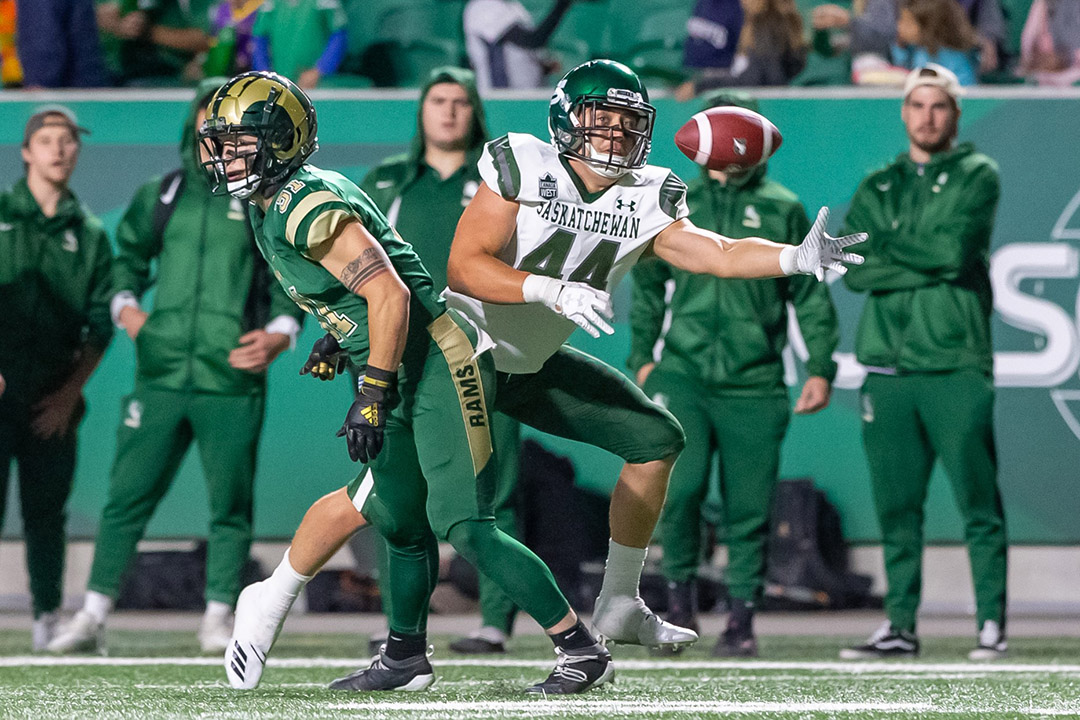 When Isaac Rogers began his studies in 2016 at the University of Saskatchewan (USask), he enrolled in a "little bit of everything."
There are masters of multi-tasking and then there are graduate student-athletes like Bailee Bourassa.
After making Huskies history, Nelson Lokombo is now focused on his football future in Saskatchewan.
The University of Saskatchewan (USask) and Huskie Athletics are pleased to announce Shannon Chinn as the incoming chief athletics officer beginning June 15, 2021.
It was a big night for University of Saskatchewan (USask) Huskie football in Tuesday's Canadian Football League (CFL) draft.
Coming from the tropical climate of the West African country of Ghana where daily temperatures average +30 C, Maxwell Amoafo knew he was in for a major change coming to Canada. However, nothing could have prepared him for what he faced when he landed in Saskatoon for the first time in January of 2018.
Stanley Cup champion and two-time Olympic gold medal-winning coach Mike Babcock is the new head coach of the University of Saskatchewan (USask) Huskies men's hockey team.