Huskies
News and stories about the Huskies at the University of Saskatchewan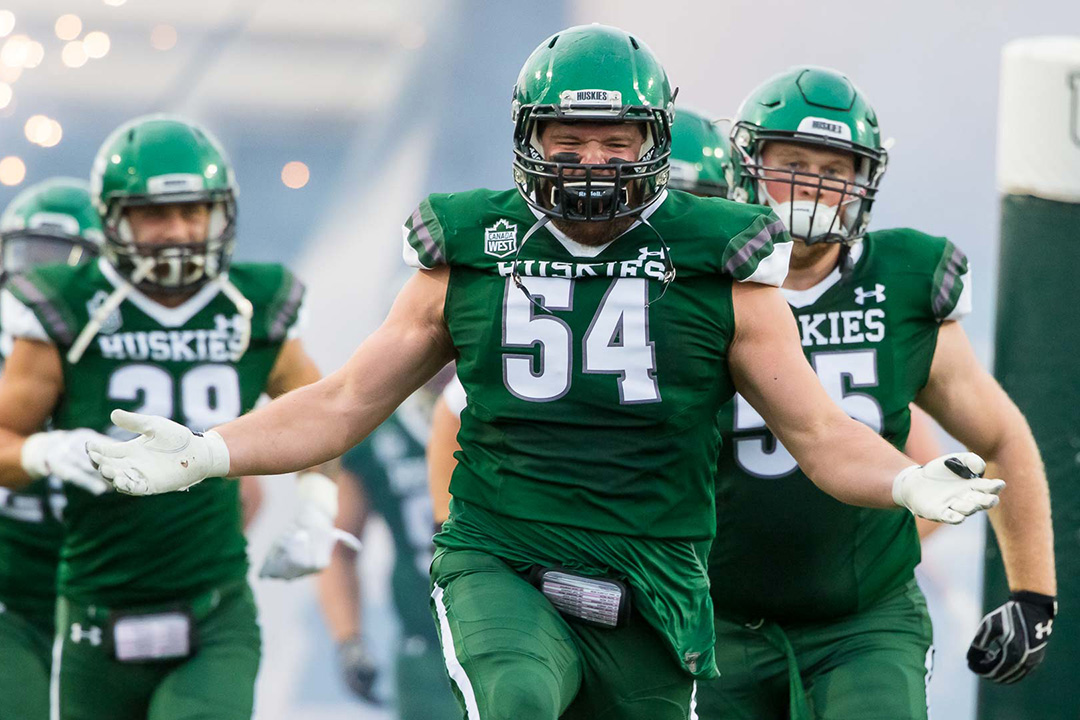 Evan Machibroda and Ben Whiting were supposed to be preparing to take part in CFL training camps next week.
A dominant season became even more impressive for University of Saskatchewan Huskies goaltender Taran Kozun on Thursday, as the third-year from Nipawin became just the sixth Huskie in school history to be named a Canada West Athlete of the Year.
For the first time in the modern draft era and only second time since 1978, five members of the University of Saskatchewan Huskies football team heard their name called in the Canadian Football League draft in what was an historic night for the program on Thursday.
It was a season filled with an array of achievements, accolades and awards for Taran Kozun, and a finish he couldn't have imagined.
Huskie Athletics unveiled their major award winners while also honouring the incredible achievements of the 2019-20 season with University of Saskatchewan (USask) students Michelle Harrison and Taran Kozun being named the top athletes of the year.
From former NHL and Olympic coaches Dave King and Willie Desjardins, to Dr. Peter Spafford (MD) and Dr. Brennan Bosch (PharmD), there is a long line of heralded Huskie hockey captains known for their work ethic, leadership, character and community contributions.
Five years after winning their first U Sports title, the University of Saskatchewan (USask) women's basketball team are national champions again.