Huskies
News and stories about the Huskies at the University of Saskatchewan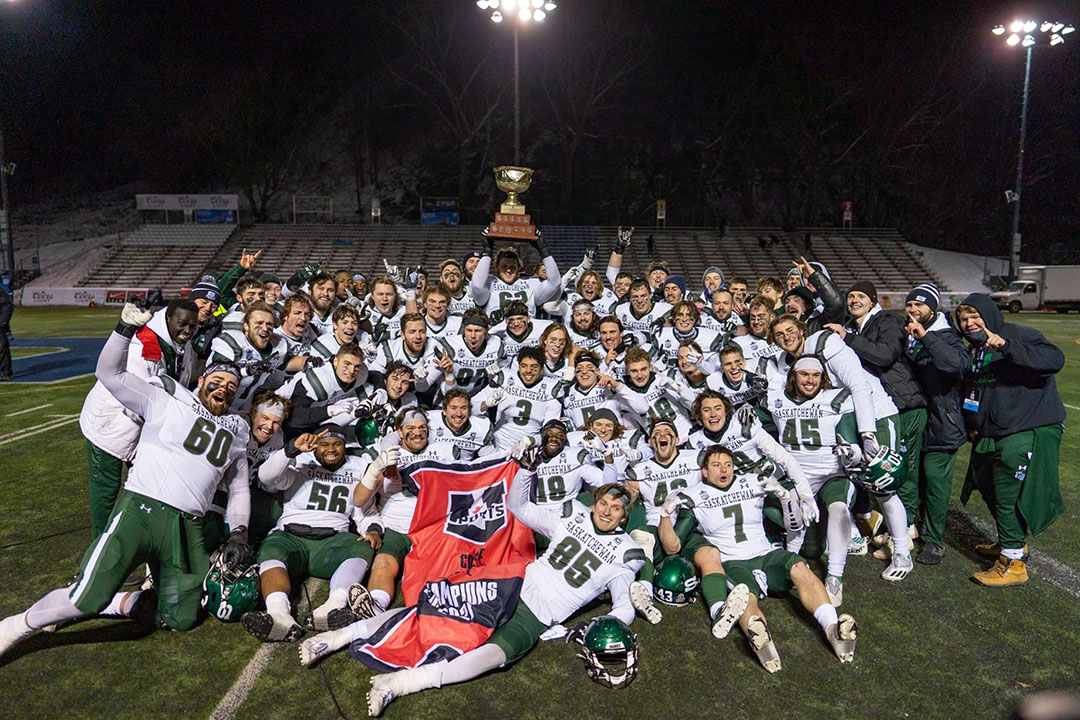 After missing an entire season due to the pandemic, University of Saskatchewan (USask) Huskie teams have quickly made up for lost time.
For the first time in 15 years, the University of Saskatchewan (USask) Huskies will have a chance to become national football champions this weekend.
Despite trailing by 16 points in the first-quarter, the University of Saskatchewan (USask) Huskies football rallied and ultimately defeated the Manitoba Bisons 45-17 in the 84th Hardy Cup at Griffiths Stadium.
148 student athletes were honoured today as part of the 2020-2021 U SPORTS Academic All-Canadian list. Athletes from all 15 teams are included and represented 10 faculties across the University of Saskatchewan Campus.
From serving as valedictorian of her high school graduation class to leaving home to begin her studies at the University of Saskatchewan (USask), it is a summer of firsts for Avery Pearson.
Back on March 8, 2020—just days before the World Health Organization declared the COVID-19 global health crisis a pandemic—coach Lisa Thomaidis guided the University of Saskatchewan Huskies women's basketball team to the gold medal at the U Sports national championship.
She has been to the Pan-Am Games, Commonwealth Games and the World University Games, but this month Rhonda Shishkin gets to experience the pinnacle of sport.