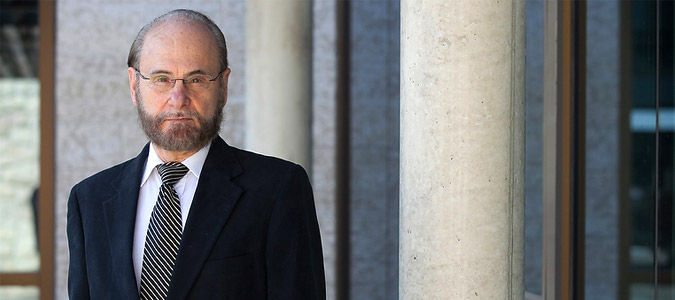 "I am very honoured to receive an award from the Canadian Bar Association initiated by the late Right Honourable Ramon John Hnatyshyn, a fellow Saskatchewanian and friend," Cuming said after receiving the award August 13 in Halifax. "It has been a great privilege for me to have had the opportunity over the last several years to make a contribution to the development of aspects of Canadian and international law.  My ability to make this contribution has been facilitated by the College of Law, University of Saskatchewan, which encourages faculty to look beyond the narrow confines of the academic world."

Cuming earned the award for his work that has led to improved and modernized commercial and financing laws in Saskatchewan, Canada and numerous international locations. Past recipients of the award include such legal giants as Peter Hogg, Canada's pre-eminent constitutional scholar and the Honourable Roy McMurtry, former Chief Justice of Ontario and one of the authors of the so-called same-sex marriage judgment.

"The College of Law is extremely proud that Professor Ronald Cuming has been awarded the 2011 Ramon John Hnatyshyn Award for Law," said Sanjeev Anand, University of Saskatchewan dean of law. Anand added that it is fitting that Cuming – "the 'father' of modern secured financing law in Canada and a leading figure in international commercial law" – be honoured in this fashion.

"For the past 43 years, Ron has been a prolific scholar whose work has heavily influenced both judicial and legislative decision making at the highest levels, both here and abroad. The impact of his work is incalculable and the College of Law is privileged to have him counted as one of our own," added Anand.

Cuming has been a professor of commercial law for 43 years and an international consultant with expertise in secured financing, leasing and insolvency law for 26 years. He received a USSU Teaching Excellence Award in 1992-93, the University of Saskatchewan Distinguished Researcher Award in 1998 and the College of Law Teaching Award in 2007. His research focuses on national and international secured financing law, leasing law, judgment enforcement law, leasing law and insolvency (bankruptcy) law.