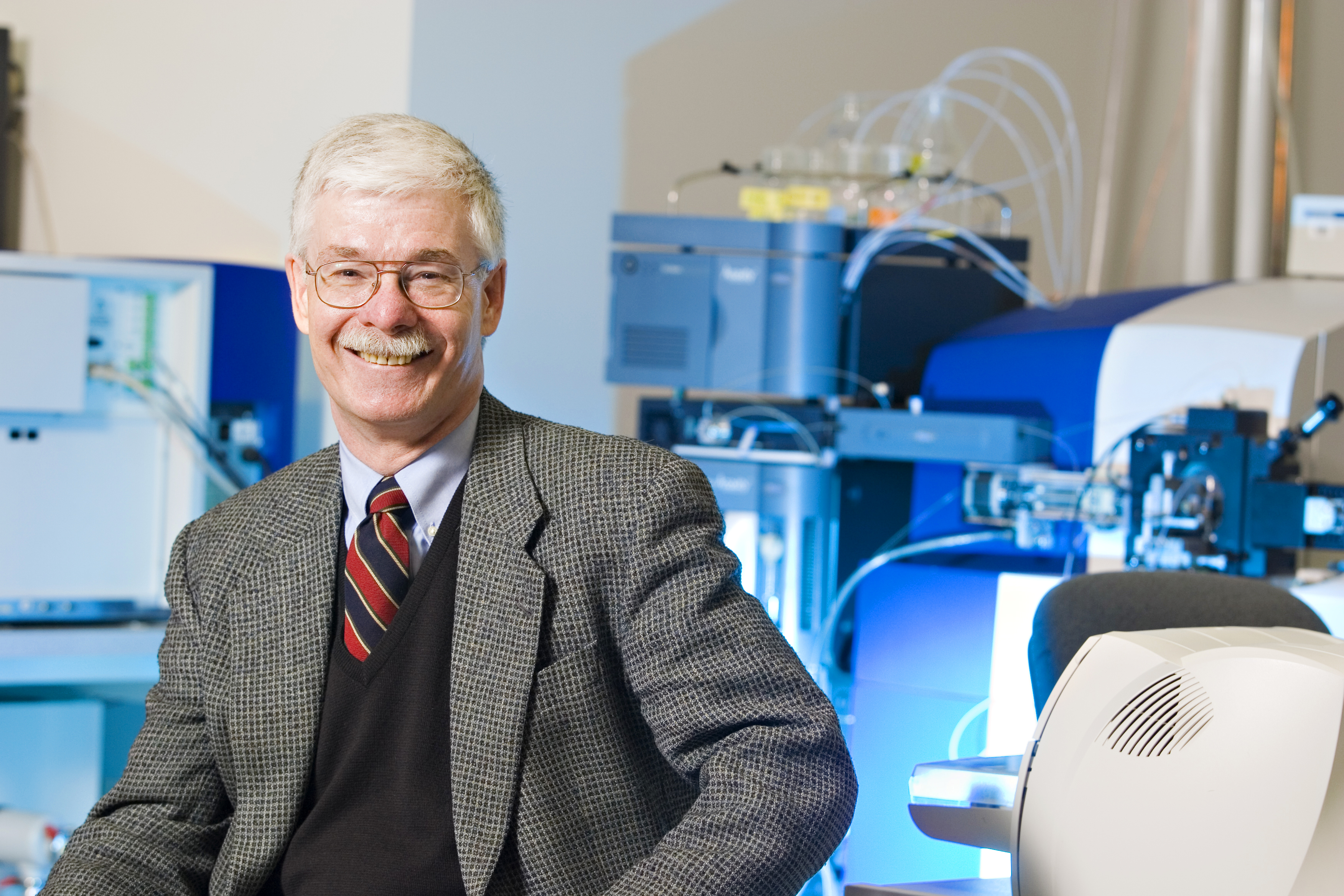 "This investment will provide essential tools for our researchers to make discoveries with impact on people's health, the technologies that sustain our society, and the knowledge that keeps us competitive on the world stage," said U of S Vice-President Research Karen Chad.
"Our government is investing in science and technology to create jobs, improve the quality of life of Canadians and strengthen the economy," said Saskatoon-Humboldt MP Brad Trost. "This investment will make sure that our scientists have the tools they need to be successful, and help Canada develop, attract and retain the world's best researchers."
"CFI investments provide vital infrastructure in communities across the country and create opportunities for leveraging the work being undertaken by our enterprising researchers," said CFI President Gilles Patry. "Cutting-edge research facilities are magnets that attract the best talent from around the world, allowing them to work with business and train a new generation of Canadian innovators."
The successful research team leaders are:


Adam Bourassa (physics and engineering physics, College of Arts and Science) will design and develop instruments to measure atmospheric aerosol and clouds from satellites and high altitude balloon systems. New sensors and optical technology will allow detailed measurements of the stratosphere, a region where aerosols and clouds have an especially important effect on climate.


Veronica Campanucci (physiology, College of Medicine) will study the effect of diabetes on the nervous system. Using live images of actual nerve cells, she is investigating how these neurons function – or malfunction – during conditions of high blood sugar. Her ultimate goal is to identify new therapeutic targets for diabetes treatment.


Ramakrishna (Rama) Gokaraju (electrical and computer engineering, College of Engineering) is developing a real-time power system simulation laboratory for control and protection techniques to operate power system equipment such as steam generating units, wind generating units, and transmission line equipment. It will be also used to learn how a large electric system, when equipped with these newly developed techniques, would respond to extreme events, knowledge that could help prevent system-wide blackouts.


Janet Hill (veterinary microbiology, Western College of Veterinary Medicine) will acquire a next-generation DNA sequencing system and related genetic research equipment to better understand of how bacteria respond to environmental change. Better sequencing of these microbes could lead to new diagnostic methods for animal, human and environmental health.


Kyle Larson (geological sciences, College of Arts and Science) will study mountain building processes and deformation of the Earth's crust both in the Himalayas and locally by examining individual crystals within a rock. This will make it possible to understand how tectonic plates interact during collision – the process behind earthquakes – and how convergence is accommodated both deep in the earth and at the surface.


Scott Napper (biochemistry, College of Medicine and Vaccine and Infectious Disease Organization-International Vaccine Centre) will acquire equipment to monitor infections and their treatments, at the same time in the same animal. Focusing on infectious diseases in livestock, he will use new equipment and mouse models of these diseases to evaluate several promising vaccines and immunotherapies.


Megan O'Connell (psychology, College of Arts and Science) is using videoconferencing to remotely deliver psychological interventions to rural families while researching the process of therapeutic change. The focus is on finding ways to help the families of persons with dementia, such as Alzheimer's disease, and children with post-traumatic stress disorder.


Peter Phillips (Johnson Shoyama Graduate School of Public Policy) is setting up an Experimental Decision Laboratory in the College of Arts and Science to test how people formulate opinions and make decisions related to new products and innovative technologies in the agri-food, medical and industrial sectors. Insights gained could identify potential hold-ups to regulation and commercialization of science-based, globally traded products and services, especially in the important agri-food and resource sectors in Saskatchewan.


Sylvia van den Hurk (microbiology and immunology and Vaccine and Infectious Disease Organization-International Vaccine Centre) is acquiring an advanced imaging system to identify molecules such as antibodies and enzymes. This will allow analysis of the impact of hepatitis C virus and respiratory syncytial virus (a major cause of respiratory infections in children) on our immune system and evaluation of vaccine candidates against these viruses.


The grants are provided through CFI's Leaders Opportunity Fund, which provides infrastructure support to Canadian institutions so they can attract and retain leading researchers at a time of intense international competition for knowledge workers.
Created by the Government of Canada in 1997, the CFI strives to build our nation's capacity to undertake world-class research and technology development to benefit Canadians through investments in state-of-the-art facilities and equipment in the country's universities, colleges, research hospitals and non-profit research institutions.
For a complete list of the
projects awarded, visit
www.innovation.ca
.