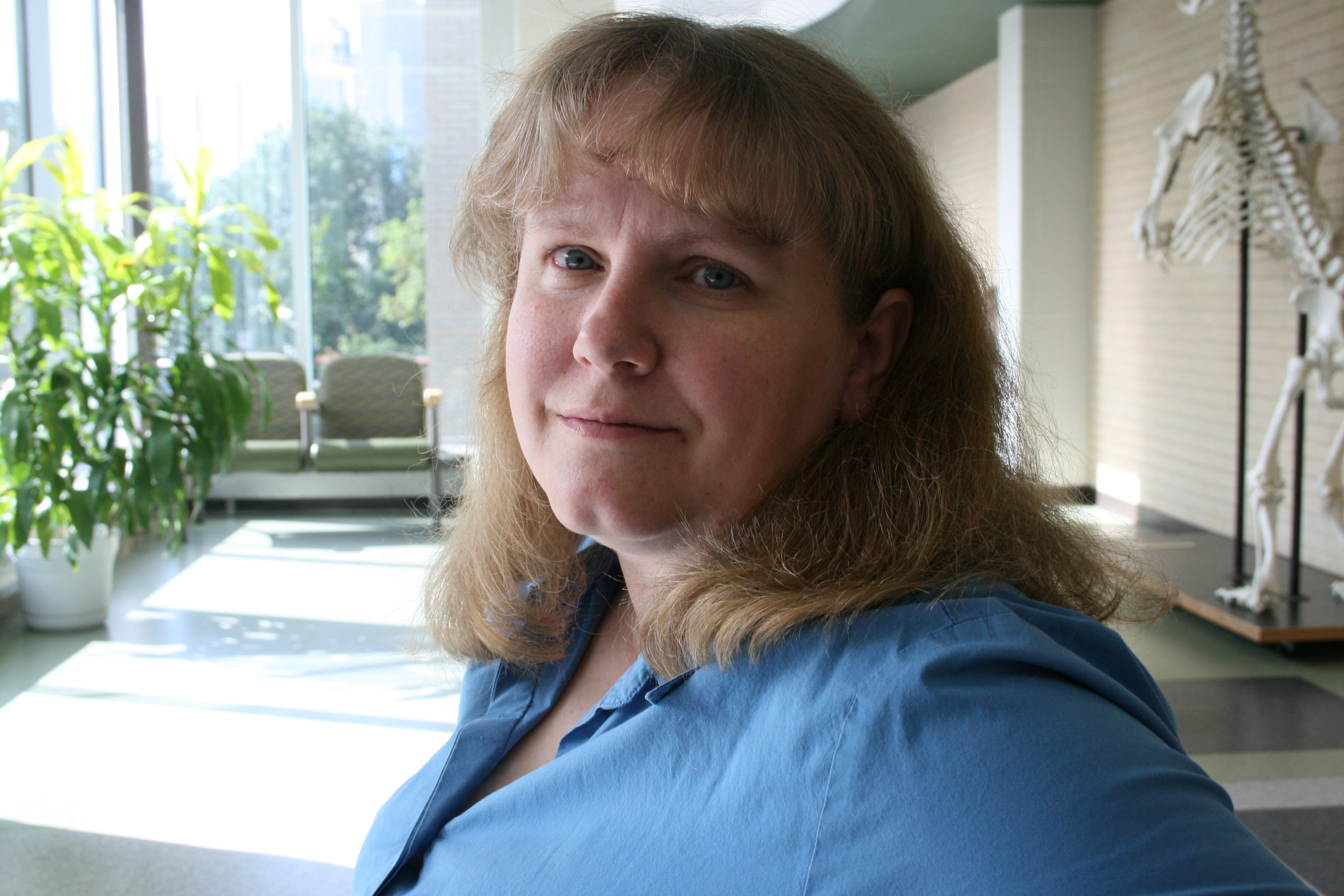 It's a health issue that a University of Saskatchewan research team wants to investigate further. Through a research project co-ordinated by U of S epidemiologist Dr. Cheryl Waldner, investigators aim to find out how people living in rural areas feel about the quality and safety of their tap water and how they make choices about the water they drink.
"Access to clean water that's free of odours and discolouration is necessary for good health," says Waldner, a joint faculty member at the Western College of Veterinary Medicine and the U of S School of Public Health. "But there hasn't been any good research that looks at the water available to people in rural Saskatchewan, how safe they think it is and how that affects their drinking water choices."
Waldner is working with Dr. Lalita Bharadwaj from the U of S School of Public Health and graduate student Dr. Lianne McLeod. This fall, the researchers will send an anonymous survey to random households across Saskatchewan. Respondents will be invited to answer questions and share concerns about their drinking water.
Since there's no limit to the number of participants, the researchers encourage any Saskatchewan resident to take the survey online. Results will be made available to the public in 2012.
Through their research, Waldner also hopes to raise awareness about the importance of regular water testing to ensure the safety of water from private water sources such as wells and cisterns.
"There are many families in this province with private water supplies whose water isn't tested unless they collect and submit their own samples," she says. "It's important to test on a regular schedule as water safety can change over time."
For Waldner, who spent 10 years working as an environmental consultant, the issues of water quality and water safety are critical. Her team's study is just one of several that are being carried out by the U of S Safe Water for Health Research Group. Its members use participatory research methods to advance evidence-based decisions about water policy in rural and remote regions of Saskatchewan.
"Community involvement in all aspects of our research is critical. We've been very fortunate to have ongoing input from government, public health regions and the FSIN (Federation of Saskatchewan Indian Nations)," says Waldner.
"The group is also unique as it includes scientists from many different disciplines including toxicology, geography, microbiology, veterinary medicine, environment and public health."
The result has been a series of completed and ongoing projects made possible by partnerships with communities across the province. The group's research is primarily funded by the Saskatchewan Health Research Foundation (SHRF) and the Canadian Institutes of Health Research (CIHR).
"Safe, clean water is vital for public health and should be available to all people across Saskatchewan whether they live in a big city, small town, an acreage or farm, or the most remote parts of the province," says Waldner.
Visit
www.usask.ca/~lianne.mcleod
to take the online survey or contact
cheryl.waldner@usask.ca
for more information.