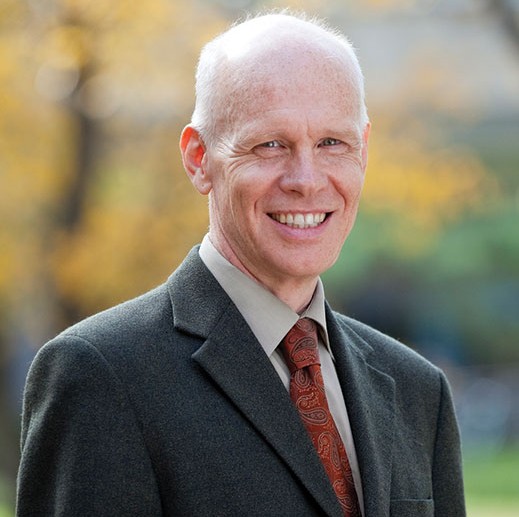 "We're working toward what I've been referring to as an administrative commons," said David Parkinson, vice-dean of humanities and fine arts. "The key will be that each program and department will receive service and support from the full team."

The reorganization is in response to the need for the university to trim its operating budget significantly over the next four years. To make the change, the division eliminated five positions on Nov. 27 and will group the remaining 10 support personnel in a central location on the fifth floor of the Arts Tower. Parkinson said four additional staff members will eventually be included in the commons to provide support for research facilitation and outreach and engagement activities. Clerical and reception staff will remain in place in division operations in the John Mitchell, Murray and Education Buildings.

The commons will operate on a triage model, he said, handling administrative support for the entire division. There will also be specialization by certain staff in areas like finance and budget, and graduate program services. "We want to ensure that expertise previously located locally can be provided across the full array of our programs." But there will also be extensive cross-training because "when all the lights shine on the old fashioned switchboard, we have to have people to handle that work in a timely way. The goal is to provide a satisfactory level of services – and I mean that in the most positive and careful way – by January" when the second academic term of the year begins.

The Division of Humanities and Fine Arts includes eight departments, some 15 programs, over 700 declared majors and 95 faculty members, and it provides about 15,000 three-credit-unit equivalents every fall and winter term.

Parkinson said increased workload for staff in the administrative commons is a concern "and a very, very real challenge … but we're identifying ways of delegating tasks further into the administrative commons" to ensure efficient use of people's time.

The division was helped in its re-organization by college staff and central human resource expertise, he said. "This is something you do not want to try alone." The change was also guided by clear principles and procedures. Parkinson acknowledged these situations create "considerable uncertainty and doubt in people's minds … so it is vitally important to communicate as is proper, as is requested and as is requisite with the affected people. Communication is absolutely key."

He added he has been "bowled over" by the commitment and humanity of faculty, staff and students throughout the college. "They are all very committed to the success, identity and future of the departments and programs they represent."