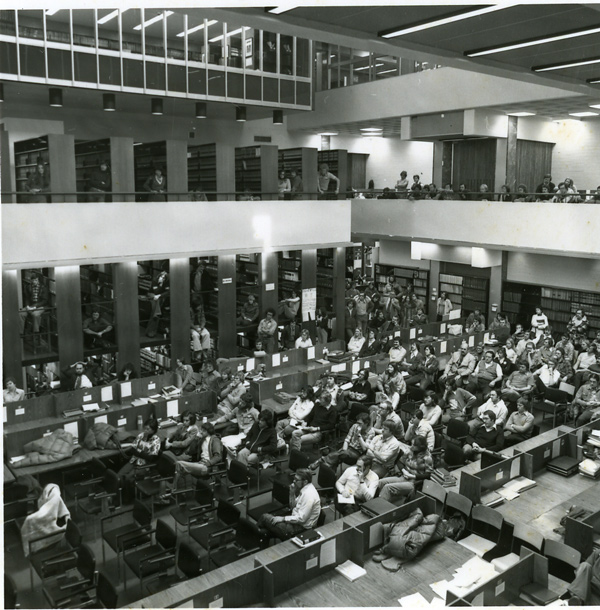 The weekend will kick off with a reception tonight hosted by the past presidents of the Law Society of Saskatchewan. On Saturday, former and current editors of the Saskatchewan Law Review will gather for brunch, followed by a reception at the college, complete with tours of the new addition to the law building as well as the Native Law Centre.

That evening, over 600 alumni, students, faculty and staff are slated to attend the centennial gala. A number of classes have also planned individual gatherings throughout the weekend.

Sanjeev Anand, dean of law, says he believes that the gala will be the largest gathering of College of Law alumni in the history of the college. "We're thrilled that so many of our alumni have planned to take part in celebrating this momentous occasion. This weekend will provide an extraordinary opportunity for alumni to reconnect, reminisce and celebrate achievements of our college and graduates over the past 100 years."

2012 is also the 40th anniversary of the Program of Legal Studies for Native People—a course offered through the Native Law Centre to provide Aboriginal students with the opportunity to study first-year property law before beginning legal studies.

Over the past 100 years, the college's graduates have become distinguished judges of courts at all levels – including the Supreme Court of Canada – as well as distinguished academics; learned members of the legal profession across the country; diplomats; and political leaders. College of Law alumni have also held positions such as prime minister of Canada, governor-general of Canada, premier of Saskatchewan and premier of Alberta.

Established in 1912, the College of Law is the oldest law school in Western Canada, exemplifying a tradition of excellence in teaching, research and innovation. The college offers both Juris Doctor (JD) and Master of Laws (LLM) degrees.