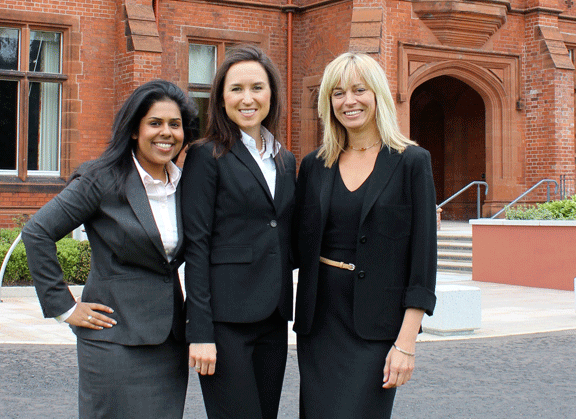 The competition, hosted by the Institute of Professional Legal Studies at Queen's University, featured 16 teams from across the globe, each representing a client by negotiating international business transactions in a simulated situation.

Michaela Keet, professor in the College of Law, and the U of S team's coach was thrilled with how the team performed. "Christine and Natasha were strong and graceful negotiators, earning the respect of their fellow competitors. The event was just an amazingly rich experience."

For Singh and McCartney, who earned the right to represent Canada at this international competition by placing well in two recent North American competitions held by the American Bar Association, the competition exceeded all of their expectations.

"The emphasis on education and the opportunity to meet students, lawyers and legal representatives from around the world who share a passion for negotiation is what made the competition such an incredible experience," they said.

One of the competition's objectives is to help law students experience the social aspects of international legal negotiations, including the enhanced difficulties of cross-cultural communication. It also emphasizes the potential differences in negotiating styles, ethical limitations, social norms, and business practices.

Learning the challenges that come with cross-cultural negotiation is critical to success in this competition as it is judged by an international panel of experts, explained Keet. "The success that McCartney and Singh have had both nationally and internationally is a testament to the quality of the College of Law's programming, in particular, the experiential learning opportunities we offer."

"We were proud to represent both Canada and the U of S at the international level and are very grateful for the College of Law's support throughout our journey," the teammates said.