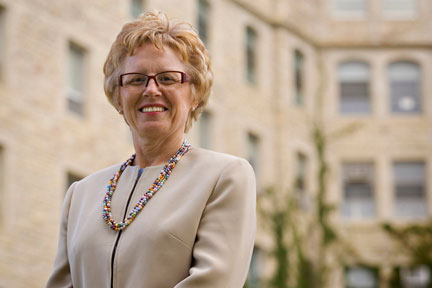 The reappointment was confirmed by the U of S Board of Governors based on the recommendation of the president and advice from the committee that conducted a review of Butler's performance.

Butler joined the U of S in 2007, coming to Saskatoon from Halifax, NS. She earned as master's degree in medical-surgical nursing from Dalhousie University in 1987 and a PhD in statistics and ethics in 1995 from the University of Toronto. Butler joined the School of Nursing at Dalhousie in 1999.

In 2004, she became a full professor but dedicated one third of her time to research in the Department of Urology at the Queen Elizabeth II Health Sciences Centre. This arrangement led to Butler's appointment as an assistant professor in Dalhousie's Faculty of Medicine for inter-disciplinary research and resident training in socio-behavioural research.