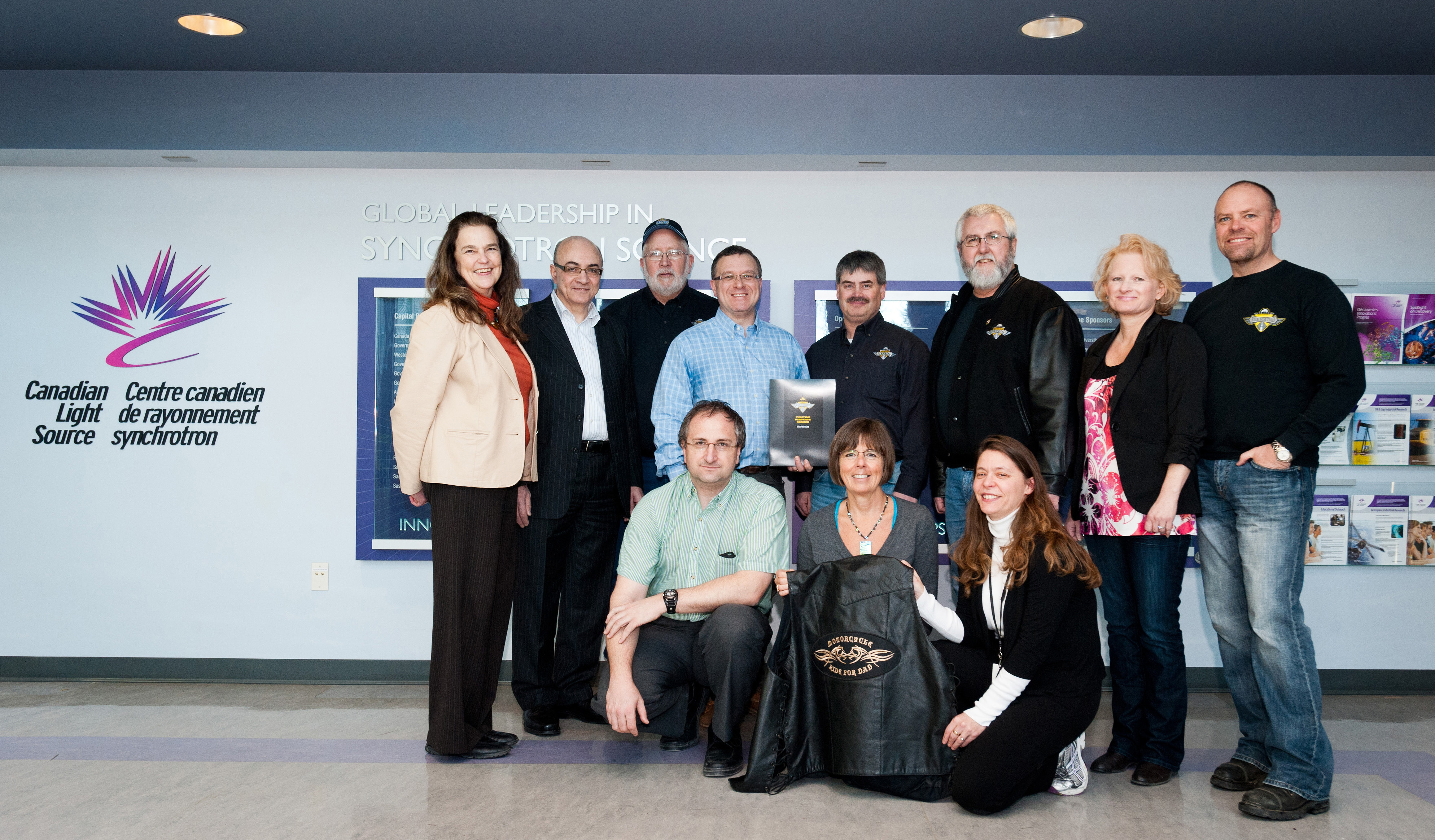 The project, "Development of Synchrotron-Based Imaging and Therapy Tools for Prostate Cancer Research Using a Canine Model", focuses on the development of improved diagnostic and treatment tools for prostate cancer in humans through the use of a canine (dog) model and a synchrotron-based x-ray source for imaging at the Canadian Light Source. The team will investigate prostate disease using synchrotron x-ray imaging and conventional imaging modalities.

If diffraction-enhanced imaging is proven to provide improved spatial and contrast resolution compared with conventional imaging, such as computed tomography (CT), magnetic resonance imaging (MRI) and real-time ultrasonography (RTU), then it should have the ability to allow earlier detection of pathological changes with prostate cancer. The research utilizes male dogs that have passed away from a variety of causes, including prostate cancer, and are donated to the study from local clinics including the Western College of Veterinary Medicine.

"The holy grail for all forms of cancer is early diagnosis in order to allow timely and effective treatment," says Dr. Elisabeth Snead, associate professor, Western College of Veterinary Medicine. "By investigating prostate cancer in both man and dogs we hope to learn if Diffraction Enhanced Imaging has any role in early detection of prostate cancer in order to benefit both species."

"Having such a devoted community group as Motorcycle Ride for Dad support our research reinforces the deep concern of the community around this disease, and further strengthens our commitment to explore all potentially-useful paths," says Dr. Mary Buhr, dean, College of Agriculture and Bioresources and leader of the team. "We are both sincerely grateful to the Motorcycle Ride for Dad group."

"It's amazing to see that the donations brought in by our local riders and supporters are being used right here in Saskatchewan for innovative prostate cancer research," says Mark Diehl, co-chair of the Saskatoon Chapter. "Our ride is fun but it's for a serious cause, and raising awareness and helping to fund this type of research is exactly why we ride each year."

The research team consists of researchers from various colleges and units across campus.

Motorcycle Ride for Dad is an organization that raises funds to save men's lives by supporting prostate cancer research and raising public awareness. MRFD is supported by hundreds of volunteers who have dedicated themselves to the fight against prostate cancer.