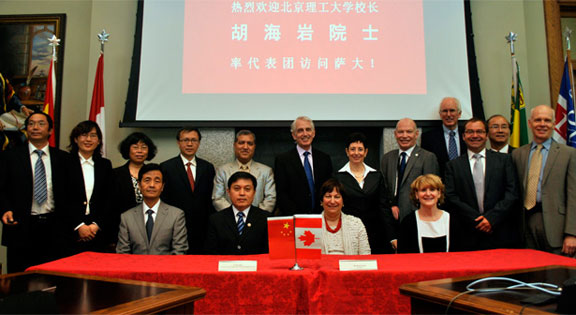 The initiative, which is part of the Edwards School's efforts to internationalize and create more global opportunities for students, faculty and staff, was formalized at a signing ceremony on the U of S campus May 24. Both university presidents took part in the event.
Read more about the agreement on the
Edwards School of Business website
.