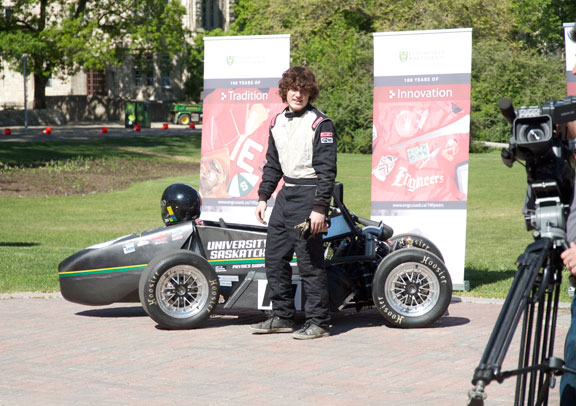 Called Model S9, the car is a slightly revised version of last year's vehicle, with a newer and lighter Honda 600 cc engine in it, and a slightly shorter body. Dave Murray, driver and president of Huskie Motorsports, explained this year's modification to onlookers and local media before taking the car on a couple of laps through the centre of campus. The team will be racing their car in the Formula SAE West competition June 19-22 in Lincoln, Nebraska.
Follow the team to the competition on the
Huskie Motorsports website
.