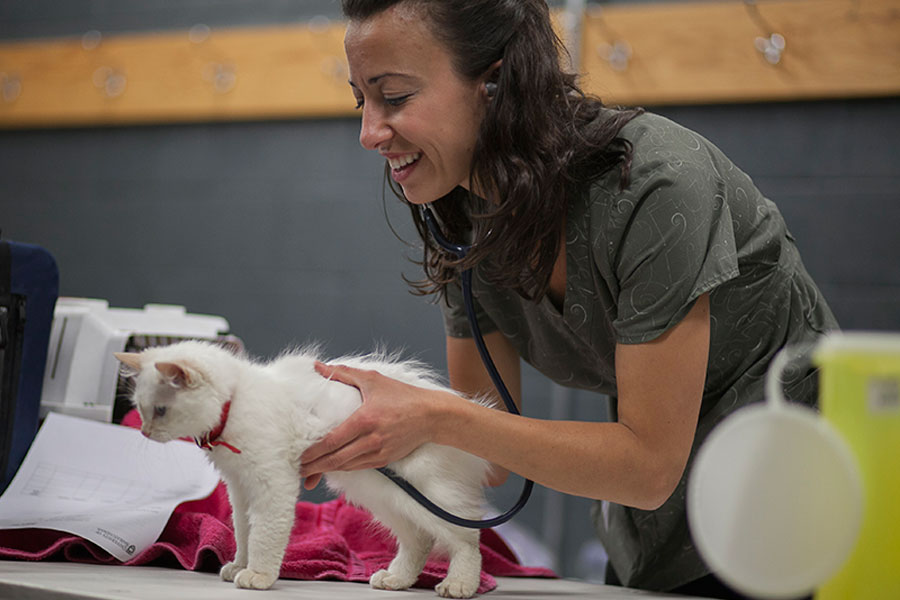 Soon after, there's a quiet flurry of activity as the weekend's first wave of spay and neuter surgeries begins inside La Ronge's Jonas Roberts Memorial Community Centre. The four-day clinic, which is taking place in early September, has attracted dozens of pet owners from La Ronge, Air Ronge and the Lac La Ronge Indian Band.
"It's an opportunity to experience veterinary medicine in an area where you don't necessarily have access to everything you would find in a hospital," said Diti Antonopoulos, a fourth-year veterinary student from the Western College of Veterinary Medicine (WCVM).
"This morning we spayed or neutered 30 cats—that's a huge deal here. And surgery is hard. It's very rewarding, but it's exhausting."

Senior vet students get valuable hands-on experience during the new remote clinical practice rotation.
Read the full story at WCVM Today.