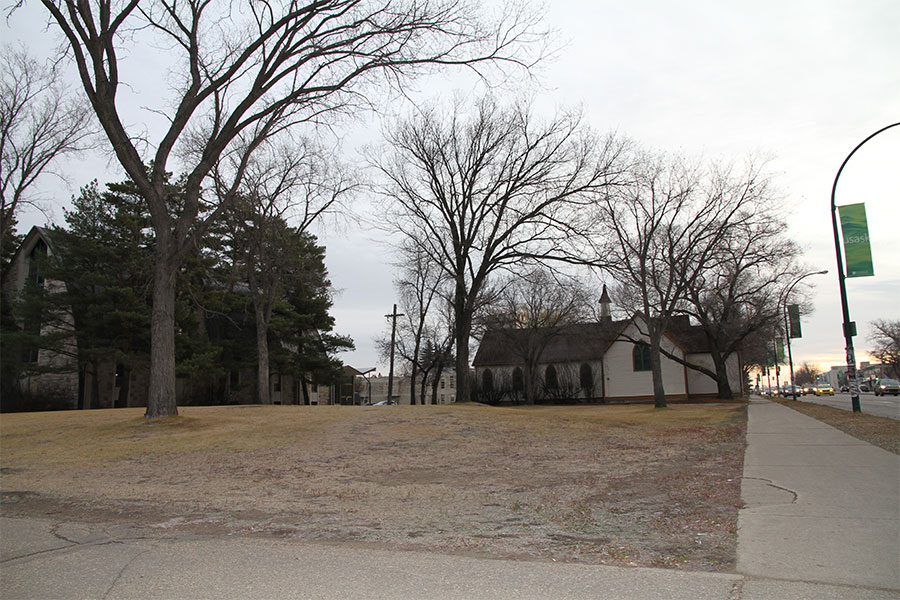 Conceived about eight years ago as a fine and performing arts facility for the university and the community, the Clarion Project has been re-imagined, relocated and now has a more realistic budget but, according to one of its main proponents, "the spirit is still there."

Peter Stoicheff, dean of the College of Arts and Science, inherited the Clarion proposal from his predecessor and is part of the project steering committee that has been attempting to find a balance between meeting the needs of the university and serving the wider community.

"The challenge is that this has to be more than a facility for three fine arts departments," said Stoicheff. "We already have facil- ities on campus that serve some of the fine arts, like the Snelgrove Gallery for example, so we don't need a monolithic building that contains everything."

Plus, that originally proposed monolithic building became "financially unrealistic," he said.

Stressing that no firm plans or commitments are in place, Stoicheff said the latest thinking about the Clarion Project is a scaled-back building on the north-east corner of Wiggins Road and College Drive that will "create a threshold to the university in the form of a culturally oriented building."

He said the steering committee envisions a public lobby or mall space that would include displays celebrating the university's creative accomplishments in arts, sciences and other disciplines. Pedestrians would travel through the building to access the interior of campus south of Place Riel.

Colin Tennent, university architect and associate vice-president of facilities, said locating the Clarion building on the main campus rather than in College Quarter as originally proposed "will help define the frontage of the university" if it is sympathetically positioned between the new Health Sciences wing and the St. Thomas More addition which both front College Drive. Construction on the site would require relocating the Rugby Chapel but creates the opportunity to incorporate the historically significant College of Emmanuel and St. Chad, he said.

Tennent added the university is in discussions with city officials about enhancing the College Drive streetscape and improving pedestrian access. With those changes and the addition of the Clarion building, "there is some potential for creating a cultural experience like we see on Broadway Avenue."

The new building, like the original proposal, will also include a performance space that would double as a lecture hall, but its size is still a question.

"The key is to find the sweet spot," said Stoicheff, "a size that meets the needs of the university and the needs of other arts communities. It looks like about 750 seats. That's where the thinking is right now."

Stoicheff said the next step for the steering committee will be to refine the concept, and possibly give it a new name. In light of how the project has evolved, "is the Clarion Project still the best name? I'm not so sure."