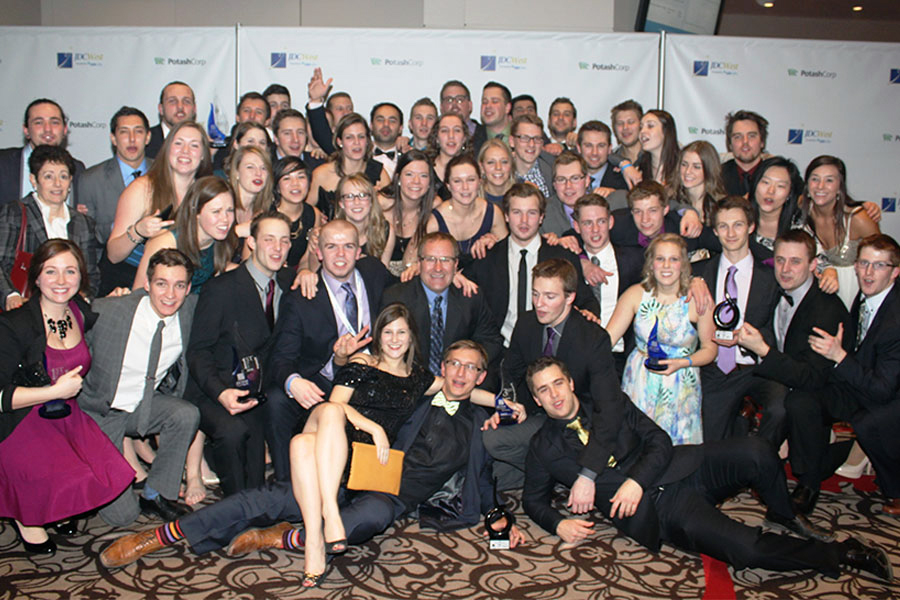 More than 620 students from 12 of Western Canada's top business schools took part in this year's JDC West Business Competition hosted by the University of Regina, Jan. 17-19.

Teams from each school competed in areas of academics, debate, athletics, social and community involvement in order to win bragging rights as best business students in Western Canada.

The highly coveted School of the Year Award is a composite of the performances of each team in the competition. The University of Regina won top spot this year with Edwards placing second after winning this award the previous year.

Edwards placed first in a number of categories, including accounting, international business, not-for-profit, athletics and debate. In addition to finishing second as overall School of the Year, and Academic School of the Year, Edwards placed in the top three in business strategy and participation.

"I am very proud of our students for their accomplishment. Each year they represent the Edwards School of Business and the University of Saskatchewan exceptionally well," said Edwards School of Business Dean Daphne Taras. "I was there at the competition, and was overwhelmed by the spirit, morale and sense of community of our students, and all the competitors.  Our teams were well trained by dedicated faculty, and the results were outstanding."

"Saskatchewan has a great history of business education and the results of this competition support that," said Rob Norris, Minister of Advanced Education, who also was in attendance at various events during the weekend's competition. "To have both the University of Regina and the University of Saskatchewan place at the top is exceptional."

This year, the JDC West competition raised almost $260,000 for local charities. Through this annual event, the organizers show their commitment to a vision of business and community partnerships.