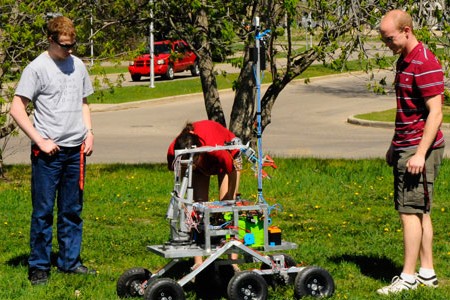 "For our first year in the competition, the team did very well," said Justin Gerein, USST president. The URC is an international robotics event at the Mars Research Station outside of Hanksville, Utah in which student-built rovers are put through five different challenges.
Read more about this year's event and the USST on the
College of Engineering website
.