It was a small group, but those who were there were eager to learn from faculty with diverse backgrounds and disciplinary orientations.
It took a lot of work to carve out a space for the new graduate school within the University of Saskatchewan. Being one of three new graduate schools approved in 2007, SENS was met with concerns among some of the faculty that students would have to choose between SENS and other units on campus that were already well-established.
But, on that first day of class, Sept. 2, 2008, that nervousness quickly turned to excitement, according to Maureen Reed, professor and then-acting director of SENS.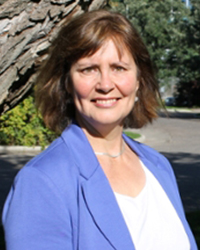 "The faculty were like racers at the starting gate—excited, nervous and eager—and hoping that all our preparation to this point was sufficient for us to make our mark," said Reed, who now serves as assistant director of SENS. "I think there was excitement that we could try new things and an eagerness to listen to one another, learn and celebrate and reconcile our differences."
In addition to the 10 students, there were five core faculty members at that time. Now, SENS has grown to include a PhD program, an undergraduate certificate and three master's programs, having launched the Master of Water Security in 2016. The school attracts talent from around the province, across the country and all over the world.
Toddi Steelman joined SENS as executive director in August of 2012, and has seen the school grow to include students representing 26 countries, as well as a cultural mix of Canadians that includes First Nations and Métis.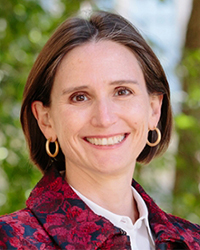 "I would say that we have matured significantly in 10 short years," said Steelman. "SENS is tackling complex sustainability challenges related to global water security, biodiversity conservation, food security, and governance through problem-oriented, collaborative, community-based scholarship where disciplinary expertise is complemented by a strong interdisciplinary ethic. We are an important part of making the province, nation and world a better place to live."
Now, with more than 100 alumni to date, SENS hopes to bring students past-and-present together for a gala event to celebrate the school's 10th anniversary. The event, billed as SENS @ 10, gives alumni an opportunity to catch up with classmates, make new acquaintances, participate in behind-the-scenes tours and learn about what's new with the school.
In addition to a number of events starting March 31, the celebration culminates with a special gala on April 1, an evening to showcase research, entertainment, art and keynote speakers including Rosanna Deerchild, an award-winning Cree author and the host of Unreserved on CBC Radio One, as well as Thomas E. Lovejoy, widely regarded as the godfather of biodiversity.
While there are plenty of reasons to celebrate, including the school's recent Delta Days Traveling Display tour, Reed said she is most proud of the sense of community that SENS has helped bring to the U of S.
"We have spent a great deal of time in learning from each other to build research programs and teaching programs that are truly innovative and responsive to the world around us," she said. "But underlying it all is an unfailing commitment on the part of faculty, staff, students and leadership to make SENS a special place to be."
Chris Morin is a communications specialist in the Global Institute for Water Security and the School of Environment and Sustainability.