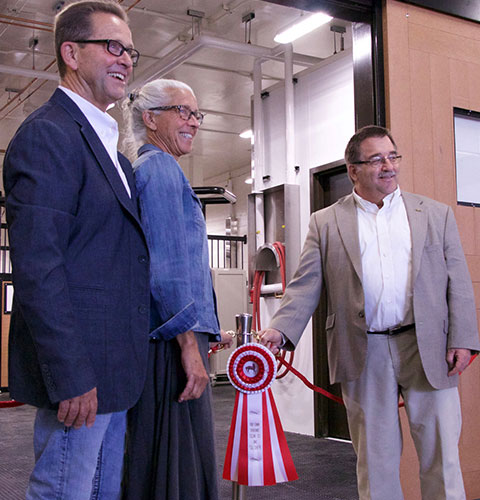 The new Rae-Dawn Arabians Equine Intensive Care Unit (ICU) and Foal Centre was made possible by a generous gift from Murray and Shirley Popplewell, who are long-time clients of the WCVM's Veterinary Medical Centre (VMC) and its field service. The Popplewells donated $200,000 to the college to establish the facility.
"It is with great pleasure that Shirley and I can see the facility enhanced with the addition of this intensive care unit," said Murray Popplewell, who delivered a speech during the centre's grand opening on May 26.
"I have often said this [college] is the best-kept secret in Saskatoon. The average person does not realize the hours, days, weeks, months and years of dedication, lifetimes spent in research and development, the learning that changes students' lives, the love and care that takes place within the walls. We as animal lovers know just a portion of this, and we are so grateful for this college."
See more at WCVM Today.
(Above photo by Caitlin Taylor.)