Although the college was formally established in 1965, it wasn't until 1968 that it began accepting students into the first fully accredited dental program in the province of Saskatchewan, said Dr. Doug Brothwell, dean of the college.
Since then, Brothwell said, almost 1,000 students have graduated from the college and have joined the profession.
"Our graduates, faculty, staff and donors have helped establish the college as a leader in innovative scholarly pursuits, research, interdisciplinary collaboration, community outreach and engagement," said Brothwell, who happens to also be a graduate from the class of 1984.
"We have a rich history and lots to celebrate," he said. "For the past several decades, the college and the doctors who have graduated from it have made considerable contributions to the field of dentistry and to the communities we serve."
Since starting in the dean position on Sept. 1, 2017, Brothwell said he has seen many reasons to celebrate the past 50 years.
"The college has an outstanding history and our graduates continue building our story of success in each and every community they practice," said Brothwell, noting that dentistry graduates do incredible work and gain outstanding recognition. "Our work is an integral and important component of overall health and well-being. That's something we should celebrate."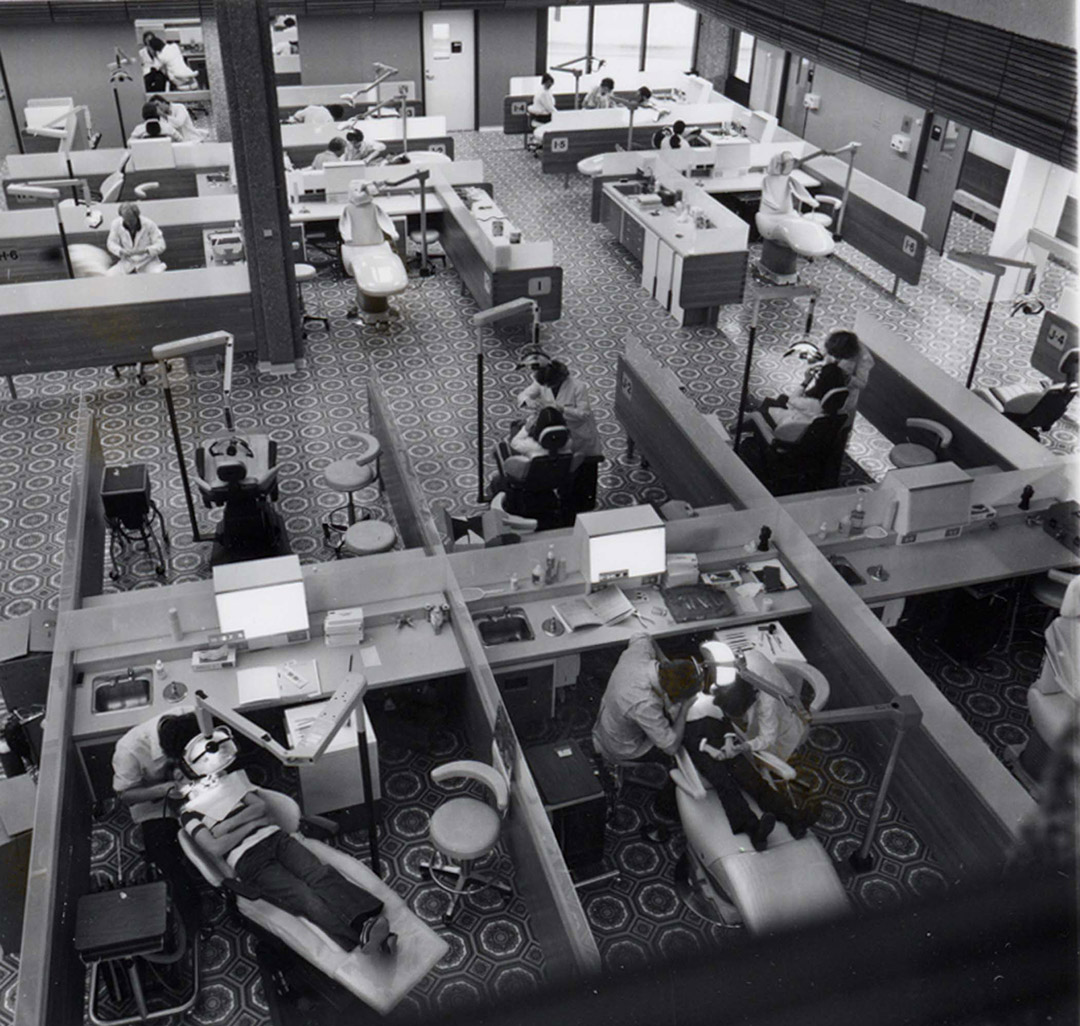 And celebrate they will. Throughout the 2018/19 academic year, the College of Dentistry plans to infuse meaningful 50th anniversary celebrations into a number of events. The official kick-off to the college's 50th anniversary celebrations will take place Sept. 6-8, in conjunction with the 2018 Saskatchewan Oral Health Conference.
The college has also partnered with Huskies Athletics and will be offering its alumni and dentistry community exclusive access to a hockey game at the brand new arena—Merlis Belsher Place—in January 2019.
And while there is much reason for excitement when looking at the college's past, Brothwell said there is even more reason for excitement when looking to its future.
"Our research productivity and community service are two areas we expect to see significant growth in the future," said Brothwell. "I see this as an ideal opportunity to further integrate the school into the province to ensure it is doing everything it can do at the highest level in service to Saskatchewan."
Brothwell said another key part of the college's vision for the future is to ensure the student body, and indeed the faculty complement, better represents the demographics of the province it will serve.
"We are looking to attract more Indigenous students and faculty," he said. "We plan to collaborate with First Nations entities and develop programming that supports traditional ways and understanding, and we are looking to partner with members of Indigenous communities to do shared, respectful research."
Brothwell said that the upcoming celebrations will be a good chance for college stakeholders to celebrate 50 years of success and progress and look forward to the next 50 years of development and innovation in the college.
Visit dentistry.usask.ca/50 for more information about the college's 50th anniversary and festivities.