It's a foundation the college continues to build on with a plethora of new innovative initiatives, including implementing mandatory Indigenous law courses for all first-year students, and founding programs to teach Indigenous law students in Nunavut, as well as from Newfoundland and Labrador.
For College of Law Dean Martin Phillipson, it's the next evolution for a college committed to enrolling, educating and graduating more Indigenous law students.
"The college has a long history of a deep commitment to Indigenous legal education. It is part of the DNA of the school," said Phillipson. "It is part of our culture and part of what we do is making sure there is space for Indigenous students in law school, and hopefully in the legal profession. This is a logical extension of what we have always done and a reflection of a faculty that is deeply committed to Indigenous legal education."
The college has celebrated a number of firsts in a century-long history that dates back to becoming the first law school in Western Canada in 1912. The college graduated William Wuttunee, who became the first Indigenous lawyer in Western Canada in 1954, and established the country's first Native Law Centre Summer Program in 1973, a program that has trained more than 1,300 students including three out of every four Indigenous lawyers practising in Canada.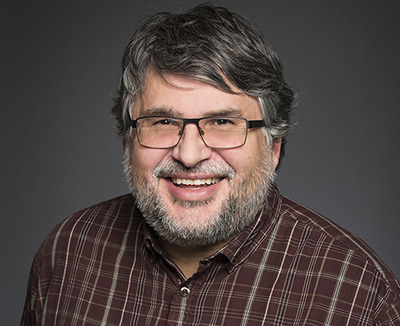 Forty-five years later, the centre is now known as the Wiyasiwewin Mikiwahp Native Law Centre after adopting the Cree words for "law lodge" during a special ceremony with Indigenous Elders on May 18, 2018. That served as more than just a symbolic renaming, said Larry Chartrand, the centre's academic director.
"When a name is gifted to a person or a place or an organization like the Native Law Centre, the name is like a living entity," said Chartrand. "That entails a commitment to ensure that the integrity of the name is maintained. So, we took the gift of the name very seriously, and it was part of the launch of the new strategic plan for the centre."
Chartrand also helped establish the new mandatory course in Indigenous law and history that all 127 first-year students are taking this year for the first time, while upper-year students also have to complete a second course related to Indigenous legal issues.
"The bottom line is this: If you are going to be a lawyer in Canada in the 21st century, whether you are Indigenous or not, you need to have a good understanding of Indigenous issues and perspectives, from Gladue factors analysis to pipeline debates," said Phillipson.
The new Indigenous law curriculum supports the Truth and Reconciliation Commission of Canada Calls to Action, and received unanimous faculty support.
"It's been a long time coming and something that I have been trying to promote for my entire legal career," said Chartrand. "And having full support from faculty was wonderful."
U of S faculty also supported the college's new northern initiative in Nunavut, where 24 students—including 18 who are Inuit—began classes in September of 2017 and are on pace to graduate with U of S law degrees in 2021. It's the first law program offered in Nunavut in more than a decade.
 "The importance of that program is it is taking the law school to the north and filling a need," said Phillipson. "It's important that Indigenous populations in remote and rural areas have access to legal education, and we're delighted to run the program."
The college is also finalizing a new program for 2019 to enrol two Indigenous students each year from Newfoundland and Labrador, another area of the country without its own law school. The partnership with the region's Indigenous chiefs and the Government of Newfoundland and Labrador was announced June 8, 2018, continuing a long tradition of the U of S welcoming law students from the province.
"I think the key point of that program is that once they have finished their degree here, they will have articling positions reserved for them with the Government of Newfoundland and Labrador," said Phillipson. "So, it's a complete cycle, from working with the chiefs to select students who meet our admission standards, to us educating them, to them having guaranteed employment at the end."
Overall, the college's Indigenous enrolment continues to rise, now making up over 15 per cent of the first-year class, compared to 12 per cent of the total student body on campus in the 2017/18 academic year. With the province's Indigenous population on pace to surpass 20 per cent in the next 20 years, Phillipson said it's imperative the college reflect that demographic shift.
"We are now recruiting, admitting and graduating more Indigenous students, and the next step is making sure they are hired," he said. "That's the next piece of the puzzle; having qualified Indigenous students become lawyers and judges. That's when you will see real changes in the legal system, when more Indigenous people are participants at all levels of the system."