The department, which is housed in the College of Arts and Science at the University of Saskatchewan, values community-based scholarship and was among the first disciplines to undertake research in Indigenous communities.
U of S professor James B. Waldram will give the first anniversary lecture, which is scheduled for Sept. 27 at 4:30 pm. It is entitled An Imperative to a Cure: Engaging Indigenous "Medicine" Through Collaborative Ethnographic Research with Q'eqchi' Maya Healers in Belize.
"In this, our 50th year, we seek to acknowledge our roots as a discipline whose history is fundamentally interrelated with that of Indigenous peoples, from time immemorial to today, while looking to the future as we continue to build on a relationship of respect," said Waldram.
"We seek to find a path for disciplinary reconciliation. We seek to honour the stories of the survivors of residential schools. And, in doing so, we seek to become the best scholars and students we can be."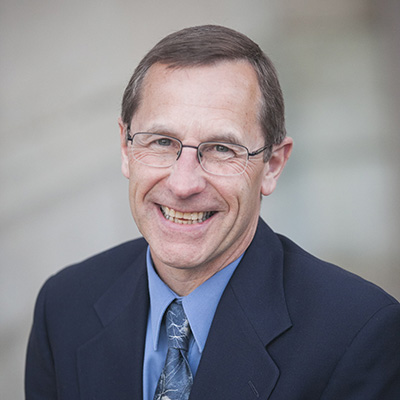 Other anniversary lectures will feature APTN host and Simon Fraser University professor Rudy Reimer/Yumks on Oct. 19, U of S professor Clinton Westman on Nov. 8, University of Pennsylvania professor Margaret Bruchac on Jan. 10, 2019 and U of S professor Terry Clark on Feb. 7, 2019.
Archaeology is the study of the artifacts and other material remains of past human societies. Through this study, the characteristics of past human technologies are revealed, as well as the time periods at which they existed. The archaeology program at the U of S focuses on past cultures in two parts of the world: the North American Plains, and the Near East and adjacent Mediterranean regions.
Anthropology is the comprehensive study of human beings, past and present, in a comparative, cross-cultural and holistic light. The anthropology program at the U of S offers training that emphasizes the role of culture in human behaviour and that exposes students to human evolutionary, environmental and language development and adaptation. The program demonstrates particular expertise in medical, environmental and applied anthropology, emphasizing Indigenous studies, globalization, the anthropology of gender and psychological anthropology, with active research programs in local, international, urban and institutional contexts.
Waldram said the Department of Archaeology and Anthropology has had "enormous success, from an Order of Canada to Fellowships in the Royal Society, to many research and teaching awards."
"Our scholarly leadership is clear from the fact that, at this moment, two of our faculty are the elected presidents of major scholarly associations," he said.
"Through the hard work of dedicated faculty, staff and students, the department has maintained its place in the university as a leading-edge, community-engaged social science. We are moving forward with new graduate programs in practicing anthropology and reframing our undergraduate degree experience to highlight the contemporary nature of the field as we continue to train our students to step into a world fraught with cultural issues, ready to make a difference."
Alison Macintosh is a graduate of the Department of Archaeology and Anthropology, completing her master's degree in archaeology in 2011, under the supervision of professor and current department head Angela Lieverse, following an honours undergraduate degree in paleobiology completed at the U of S in 2008. Macintosh became particularly interested in archaeology while studying paleobiology, an interdisciplinary program offered by the departments of archaeology and anthropology, biology and geological sciences.
"Archaeology is diverse and dynamic. There are new discoveries happening almost every day at times, so it's an exciting field to work in," she said.
"There are many different research areas that fall within the umbrella of archaeology and anthropology, so it is very interdisciplinary—and it has allowed me to travel all over the world doing research. My work has taken me to South Africa, Spain, Germany, Hungary, the Czech Republic, Austria, Serbia, Nepal, Finland and Peru."
Macintosh is now employed as an assistant professor in the Department of Anthropology at the University of Victoria. A former member of the U of S Huskies track and field team from 2003-2008, Macintosh's current research involves working with living athletes to answer questions related to the evolution of modern diversity and bone health—particularly among women—and to better understand the skeletal variation seen in prehistory.
Macintosh noted the relationships she made during her time in the U of S Department of Archaeology and Anthropology "were central to me ending up where I am today."
"Learning from my supervisor Dr. Angela Lieverse, and being introduced to her colleagues, to other scholars and to the interesting work they were doing, helped to develop my current research interests and build partnerships and collaborations that are still ongoing," she said.
To learn more about the Department of Archaeology and Anthropology and its 50th anniversary, visit the department's website.