University of Saskatchewan researchers are working to change that by developing the first CHD intervention program in Canada specifically designed for children.
"If an adult has a heart attack, there is a set program, a standard protocol for cardiac rehabilitation," said Corey Tomczak, assistant professor in the College of Kinesiology. "But there is nothing for kids, no protocol, and they will have this heart condition for the rest of their lives."
So four years ago, Tomczak and Marta Erlandson, also an assistant professor in kinesiology, along with colleagues in the College of Medicine and the Department of Psychology at the University of Regina (U of R), launched a week-long summer camp called Children's Healthy Heart Camp in Saskatchewan (CHAMPS) to help kids with CHD manage day-to-day life with a chronic condition.
With more than 3,200 kids in Saskatchewan living with CHD—an abnormality in development or function of the heart that occurs during fetal development or acquired during childhood—there was no shortage of demand for the camp.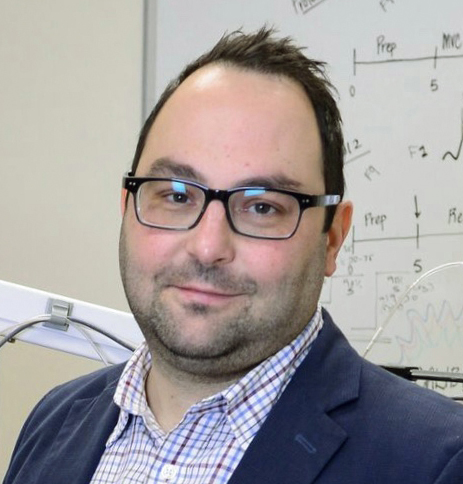 "There was a willingness and strong desire from families for this camp," said Tomczak, noting that the camp has grown each year and has a current capacity of 30 participants. "We saw a need for this type of environment in which children can be physically active and can talk about health anxiety and emotions."
Erlandson said so many children with CHD just assume they can't be physically active, and that inactivity contributes to increased obesity and increased risk factors beyond CHD, which all contribute to a prolonged strain on the health-care system.
"We want kids to learn their capacity at the camp," said Erlandson. "A lot of kids come in thinking they can't do any physical activity, and meeting kids who have shared experiences, as well as seeing similar scars from open-heart surgery, helps them know they can participate in physical activity. That also helps with their anxiety."
During the week, kids and their parents take part in different sessions covering physical activity, nutritional health, cardio health, growth and development, and psychological health, with the opportunity to talk with doctors, child psychologists and Huskies student-athletes.
"To someone watching the camp, it is just kids having fun," said Erlandson. "But the kids learn important things about cardiovascular health and develop a social network, which is very valuable. The camp provides so much for the families, but it is tough to change behaviour in just one week."
"Once they leave the camp, they have no infrastructure in place to support chronic disease management outside of their regular cardiologist visits," Tomczak said.
Knowing that any significant behavioural change requires more substantive programming, Erlandson and Tomczak secured $50,000 in funding from the Saskatchewan Health Research Foundation (SHRF) to pilot a longer-term program, one that is expected to run for about four months this fall.
The extended program will bolster all aspects of the week-long camp, but will also feature targeted sessions aimed at improving physical activity, arterial function, cardiopulmonary fitness, body composition, bone health and psychological functioning.
"Part of this program will include sessions for parents so that they can learn about talking with their kids about the condition and managing emotions," said Tomczak, adding that clinical psychologists from the U of R will run those sessions.
"We will now be able to measure pre- and post-program outcomes," said Erlandson, "and measure if our program is making a difference."
Tomczak said that if they can prove it is effective in improving the health of children with CHD, then they have a foundation for "a permanent model that can be part of health care for kids with CHD. We are not aware of any such programming in Saskatchewan, or even Canada."
"One in a hundred children is born with CHD," said Erlandson. "It is the most common birth defect. By offering chronic disease management for CHD, we are definitely filling a health-care gap in Saskatchewan and beyond."