Vizina successfully defended her doctoral dissertation, entitled Indigenous Knowledges and Sustainability in Post-Secondary Education. She is the first self-identified Indigenous student to earn her PhD from SENS since the school first enrolled students in 2008, and will officially graduate at U of S Fall Convocation on Saturday, Oct. 27, 2018.
Her accomplishment is especially important to SENS because the school actively works to include Indigenous perspectives when tackling the complex environmental problems that face our planet. The school values and fosters its relationships with numerous Indigenous partner organizations and communities.
When Vizina, who is Métis, was first told that she had achieved this milestone for the school she said, "Wow, I'm so happy about that!"
"It's kind of bitter sweet," she said. "While I'm proud of the accomplishment, it's also too bad that we are not seeing more Indigenous students choose careers in the environmental sciences."
"Given the current state of the environment, with accelerating climate change and pollutants choking the life out of the planet, we really need to let Indigenous students develop professional training that is consistent with their cultural worldviews about caring for the Earth," she added. "Caring for Mother Earth. Caring for Sila. Caring for the sacred feminine."
When asked what advice she would offer to other Indigenous students who want to get a university degree, she said, "You have to believe that you can succeed."
"Just picture yourself in the occupation that you are considering and believe that you will get there one day. I would encourage anyone who wanted to pursue post-secondary education."

Born and raised in Saskatchewan, Vizina earned her bachelor's and master's degrees at the U of S before completing her PhD at SENS.
"SENS was the perfect fit for me because I have always been very interested in the nexus of science and traditional Indigenous knowledges," she said.
During her time at SENS, she appreciated that the school's teaching methods showed respect and appreciation for Indigenous ways of knowing.
"As a Métis student, I was certainly supported by SENS and there was never a moment where I felt that I could not express my own way of thinking or knowing," she said. "I think, importantly, that SENS gave me the freedom to do the research that was important to me and find ways to nourish my learning spirit through the process."
SENS professors and the school's Indigenous Mentor Anthony Blair Dreaver Johnston, who is a member of Mistawasis Nehiyawak, work to incorporate Indigenous knowledge of the land into the curriculum for all SENS students.
Vizina's doctoral research focused on Indigenous world views that contain foundational principles of living for ensuring sustainability for future generations.

"The ancestral languages and teachings of Indigenous peoples contain so much important wisdom about how we are to live and behave in order to ensure the long-term survival of the planet," she said.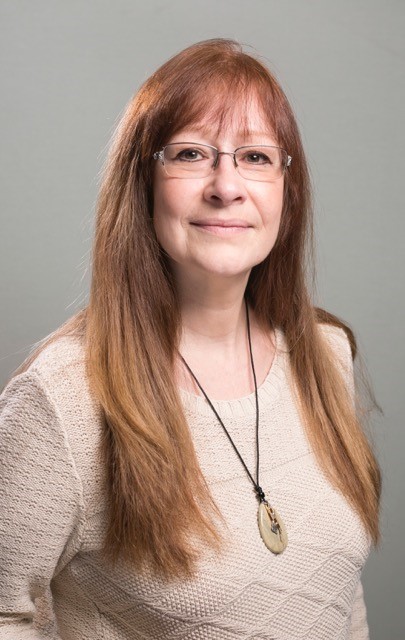 Her research was supervised by Marcia McKenzie, who is a professor with the College of Education and an associate member of SENS. Vizina's research was part of McKenzie's Sustainability and Education Policy Network project that was funded through the Social Sciences and Humanities Research Council of Canada.   
Vizina landed a job nine months before she had even finished her PhD, accepting a position as an assistant professor in Indigenous Education with the University of Winnipeg.
She currently trains pre-service teachers in Indigenous Education and will soon add Sustainability Education to her slate of courses. In the future, she hopes to initiate a network of Indigenous people in post-secondary institutions across Canada to work together on sustainability issues in their regions. 
"I think connecting classroom teachers with communities and post-secondary institutions provides a great opportunity to support each other and build capacity no matter where we are in Canada," she said.