It can be refreshing, therefore, to reflect on the contributions of Evelyn Potter of Biggar, Sask., a woman who built relationships and laid the foundation for cross-cultural understanding across social, economic, and political divides.
Now showing at the Diefenbaker Canada Centre at the University of Saskatchewan (USask) until the end of June, China Through Saskatchewan Eyes: Evelyn Potter's 1971 Journey, features a sampling of more than 1,150 photographs taken by Potter, when she was one of two Canadian "peasant" representatives on a historically significant delegation to China. Co-curated by Potter, Dr. Liang Zhao (PhD), a professor at Sichuan University (China), and Dr. Keith Thor Carlson (PhD), a USask history professor, the exhibit's evocative pictures of city, farm, school, family and factory life provide an intimate view of Chinese society at the mid-way point of the Great Proletarian Cultural Revolution.
Cold War tensions had isolated communist China from the western world in the 1950s and 1960s. In 1959 and 1960 China suffered successive agricultural calamities, while innovations in Canada caused grain production to soar. Prime Minister John Diefenbaker's government saw this overabundance of Canadian wheat as both a humanitarian and economic opportunity to open the doors of trade with China. Relations between Canada and China matured throughout the 1960s, and by 1963 China had become Canada's second largest overseas market for wheat.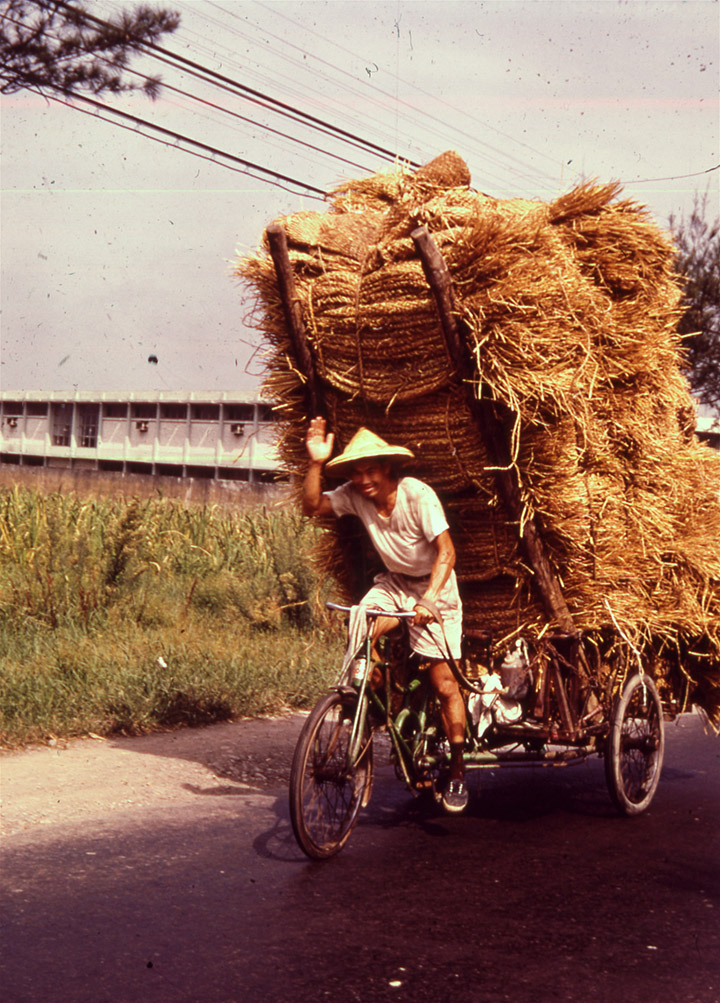 In 1971, following the opening of formal diplomatic relations, the first Canadian delegation (led by University of British Columbia faculty) travelled to China to promote cultural exchange and understanding. However, a mere month before, the trip had almost been cancelled when the Chinese government discovered that there were no farmers in the group. The Chinese demanded that a "peasant" representative be included, and the delegation's organizers turned to Potter, the first female president of the recently created National Farmers' Union (NFU).
As the leader of a volunteer organization dedicated to preserving small-scale farming, Potter was especially interested in learning "how the Chinese [were] so successful at involving people in similar organizations." She was also intrigued by the stories she had heard of "people working together" in Chinese communes. Potter agreed to join the delegation, and her participation was significant in motivating a series of subsequent Canada/China farmer-peasant exchanges organized through the NFU and the Canadian co-operative movement.
The exhibit offers glimpses into Potter's experiences and perspectives, as revealed in the images captured through her camera lens. Further, these pictures serve to remind us of the ongoing importance of Canada's farm communities and agricultural sector in opening and shaping modern relations with the People's Republic of China. While the photos in the exhibit are of China, in many ways the story is about Potter, a Saskatchewan farmer who played a significant role in building awareness and understanding between the politically divided East and West.