In a split second, it was all over.
"That day we hit a section of road construction and this SUV (driven by a suicide bomber) came out of nowhere and tried to ram us but it detonated too early and blew up before it hit us," said Mihalcheon, a third-year College of Law student at the University of Saskatchewan who served a seven-month tour of duty overseas in 2008. "Initially, I was just surprised that it happened. But you just take a quick check of yourself and make sure everyone is all right.
"We were always on edge over there because you never really knew when something was going to happen and you never really knew who the enemy was, because they didn't wear uniforms. So, we were lucky that day."
Mihalcheon was one of 40,000 Canadian Forces members who served in the Afghanistan mission from 2001 to 2014, as part of an international coalition that targeted al-Qaeda terrorists and battled the Taliban regime that sheltered the network after the 9/11 attacks that killed 3,000 people (including 24 Canadians) in the United States on Sept. 11, 2001. In all, 165 Canadians were killed and 1,800 wounded in the Afghanistan campaign, an experience that shaped Mihalcheon's outlook on serving his country and Canada's place in the world.
"I was proud to serve, and looking back, I would do it again," said Mihalcheon, who turned 20 a week into his tour in Afghanistan. "I also got the opportunity to see a part of the world and a culture that most people never get to see and experienced some interesting things, both good and bad."
While Canadian troops were on the front lines of combat duty in Afghanistan for more than a decade, a large part of the mission was reconstruction as Canadian soldiers worked to support and protect the many Afghans who wanted no part of the Taliban.
"I have a lot of respect for the Afghan people," said Mihalcheon. "I think it is a beautiful country and a super interesting culture and it must be extremely hard for them. It is a very complex place. They are kind of caught between a rock and hard place and most are just trying to make the best of things. The country has been consistently getting worse, from the time of the Soviet invasion to the civil war to the coalition mission, and now, who knows what is going to happen over there."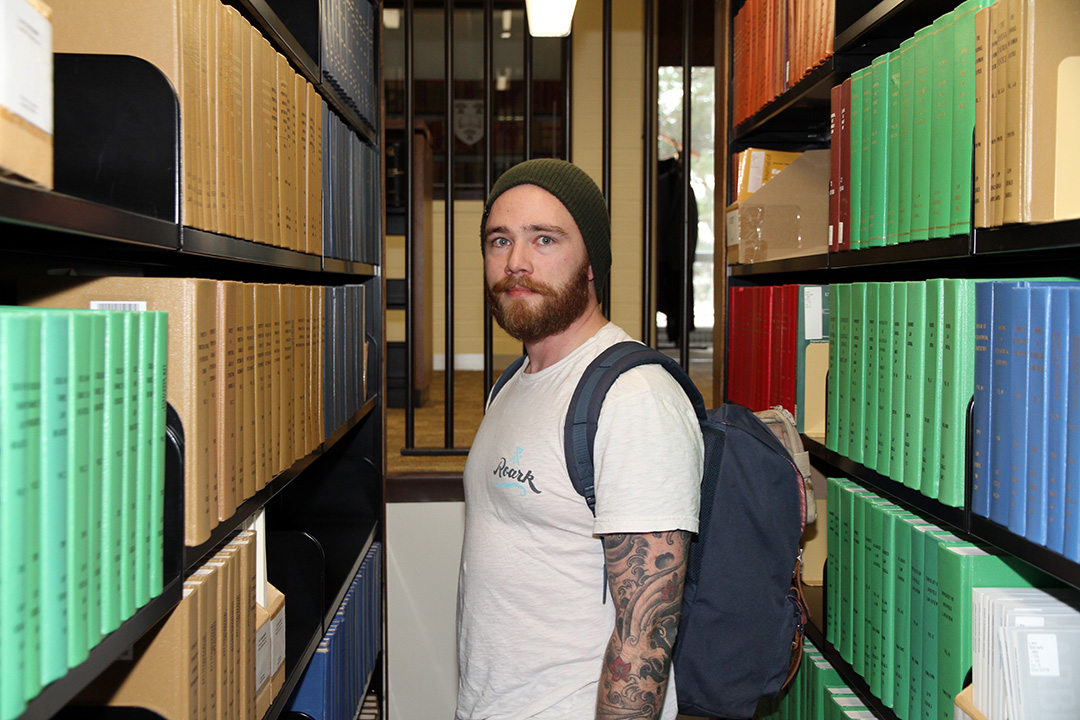 Mihalcheon survived four IED (improvised explosive device) attacks on his platoon, as well as regular rocket attacks on the Canadian military base at Kandahar Airfield, and a number of other close calls during his tour. He continues to serve his country to this day as a member of the Calgary Highlanders reserve unit, training part-time with the North Saskatchewan Regiment in Saskatoon as he completes his law degree at USask.
"I didn't do it for high fives and apple pies," said Mihalcheon, part of a long list of USask law students and graduates who have served in the Canadian Armed Forces, dating back to the First World War. "It was a job to do and I think I'm pretty good at it. I didn't expect recognition or accolades, but when people do say they appreciate your service, I am thankful for that."
While some of his friends in the forces were seriously wounded overseas, and other soldiers have struggled with post-traumatic stress disorder upon their return, Mihalcheon said his transition back to civilian life was relatively smooth, after the initial adjustment period. He is also quick to point out that his experience has helped put everyday issues into perspective.
"It was a little difficult adjusting back to the real world, but I think everybody has to deal with that," he said. "One of the things that I did have to get used to after coming back was getting frustrated over people who would get so worked up over trivial things. Nothing exploded, nobody was killed or wounded, this isn't a big deal. So, it took some time to not get frustrated by that kind of thing. And for me now, for the most part, I think I am able to handle stress pretty well, because I experienced someone trying to kill you."
Following his experience overseas, Mihalcheon was drawn to studying world history, earning his bachelor's degree at Mount Royal University in Calgary prior to coming to Saskatoon to attend law school at USask. After defending his country, Mihalcheon's motivation to serve others in the legal system came naturally for him.
"I am a Type A personality and somewhat argumentative, so it seemed like a good fit," said Mihalcheon, who took part in USask's study abroad program by spending a semester in Sweden last fall. "I find a lot of common characteristics between being in the military and being in law school, especially things like taking part in moot court. We did one in my first year and it reminded me of the kind of excitement when we are training (in the reserves) and I have to make decisions quickly under pressure. In court you also have to defend your position and when the judge asks you questions, you only have a second or two to come up with an answer."
While he is originally from Alberta, Mihalcheon has enjoyed his time in Saskatchewan and has felt right at home in the College of Law.
"My family is originally from Saskatchewan, so when I got accepted here it seemed like a good idea to go and see where my family is from," said Mihalcheon, who is on track to graduate with a Juris Doctor (JD) degree this spring at USask. "Originally, I was going to come here for my first year and then try to transfer to the University of Calgary, but after doing my first year here I really enjoyed it. It's a great school and I met a great group of people, so I decided to stay. It's been a great experience and I'm happy with my decision to come here."