World Class Day is an online micro-conference focused on undergraduate and graduate student research. By live video link, 21 students from universities in India, China, Canada, the Netherlands and Nigeria will present summaries of research projects they have undertaken as part of their studies.
"The conference program is quite inspiring. To me, it's a snapshot of things that matter to students today," said David Parkinson, a professor of English in the College of Arts and Science.
"We have students who are tackling questions … about the way in which education needs to change in a changing world; questions about health and well-being for students; questions about really driving ethical concerns and enormous philosophical concepts," said Parkinson, who developed World Class Day in partnership with an international organizing committee.
Parkinson said his goal with the event is to create mobility opportunities for students and to raise the international profile of USask.
Starting on the evening of Sunday, March 24, viewers from anywhere in the world are invited to participate through the conference webpage.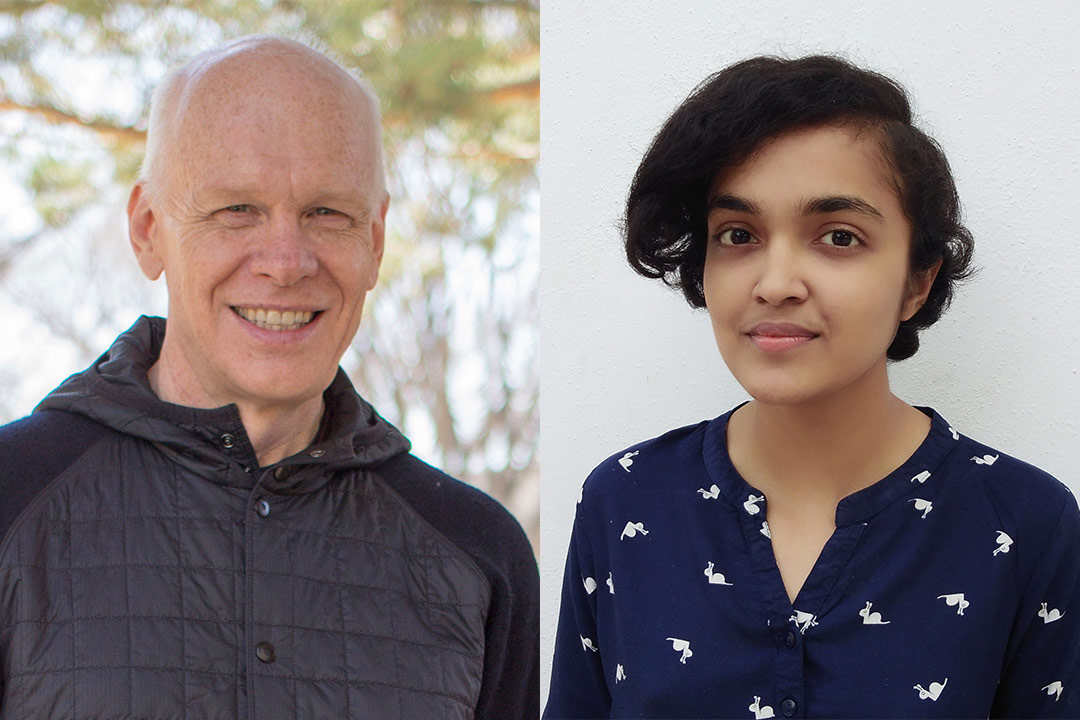 Serene George, a second-year undergraduate student at the Manipal Academy of Higher Education in India, will be one of the presenters at World Class Day. She said she is eager to expand her boundaries by presenting to a diverse international audience.
"I wish to definitely widen my perspective and consider the reception of a larger, global audience whenever I form a paper or thesis," said George.
With the help of peer mentors from USask and Ahmedabad University in India, the participating students were asked to condense and reformat their research projects into five-minute oral presentations to be delivered over live video.
That process of revising her project—a social anthropology study that examines the impact of Korean pop music on youth culture in Udupi, India—has been valuable, said George. "(It) opened my eyes to a lot of assumptions that one could take for granted in the presence of a geographically, culturally as well as academically familiar audience."
World Class Day arose out of relationships built through the Project in International Collaborative Teaching (PICT), an initiative that uses technology to link together courses taught simultaneously at two institutions.
Video chat software enables live interaction between students in distant PICT classrooms—a feature Parkinson wanted to harness to create a new kind of student research conference.
"That real-time connection allows for a kind of engagement, immediacy and improvisation that is very empowering for students," Parkinson said.
Participants in World Class Day will sign into a virtual meeting room in which they can interact with the student presenters through questions and comments. All presenters will receive a letter of citation from the conference organizers.
Sheila Bautz is one of three students from USask presenting at World Class Day. The double honours student in English and sociology will present a project on a topic she is passionate about: the English poet and artist William Blake.
"The minute I heard about William Blake and started to look into him and hear his poetry and see his artwork and everything that he believed in, I was hooked. He's my number one of the early Romantic era," Bautz said.
Bautz plans to pursue graduate studies in English after completing her undergraduate degrees. She hopes World Class Day will help her make connections with others interested in Blake for future academic projects.
"Maybe some others around the globe, we can start talking, build some interconnections, share information. You never know where it can go from there," said Bautz.
The World Class Day organizing committee includes members from Ahmedabad University, IIT Gandhinagar, the Manipal Academy of Higher Education, China University of Petroleum (Huadong) and USask.
PICT has received USask funding from the College of Arts and Science, the International Research and Partnerships Office, the Office of the Vice-President Research and the Gwenna Moss Centre for Teaching and Learning.