CovidPacs are care packages that contain youth-friendly and education-based activity resources for families with school-aged children who are currently attending school or an alternative method of learning.
"Having experienced the barriers that comes with the lack of access to education due to COVID-19 and also witnessing the direct impact it has on community members at SWITCH (Student Wellness Initiative Towards Community Health) sparked my interest in developing an initiative that tackles this issue," said Yu.
The concept of the project is part of the #RisingYouth program led by TakingITGlobal. The program looks to help youth build Canada and develop life skills by giving back to their communities. Yu was offered an initial $1,500 grant that allowed her to distribute over 50 CovidPacs to families in need.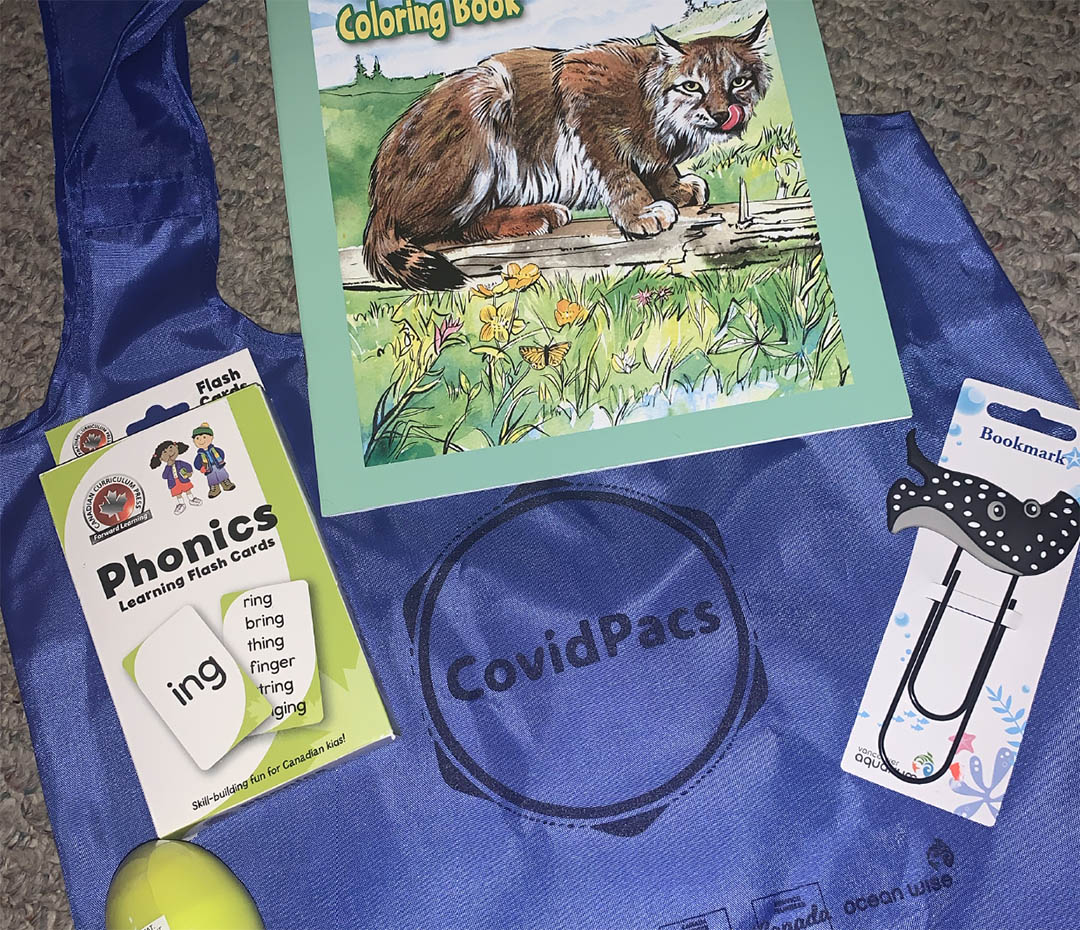 "I've worked with TakingItGlobal in the past for two smaller community grants, which allowed me to develop a ukulele music program called "Uke with Tope" and this current care-packages initiative "CovidPacs" before I was offered the opportunity to scale it up," said Yu. "One of the TakingItGlobal staff identified me as one of their outstanding alumni and I was nominated for this #RisingYouth Alumni Grant."
Yu was able to secure one of 13 alumni grants that are awarded across Canada, one per province and territory. With the initial success of her CovidPacs project, Yu was granted another $5,000 to continue its growth. Her belief is that with the new money, she will be able to provide over 150 more packages to families in need of educational resources.
"The CovidPacs will not only offer youth an alternative outlet to learning, but this initiative also aims to address the barriers in accessibility around educational resources and discovering new ways of gaining knowledge," she explained.
CovidPacs are currently being distributed in Saskatoon, but she does hope to expand the initiative across the province so more families can benefit.
"I have received nothing by positive feedback and gratitude expressed from the families who have received a CovidPac," expressed Yu.
READ Saskatoon has generously offered their support to help deliver CovidPacs to over 50 Saskatoon to families in need from the previous grant. Yu hopes to continue their partnership and further encourage collaborations between local saskatoon organizations and youth-led initiatives.
---
Share your stories with us: We are collecting the stories of resilience and good spirit from our USask community. Please send story ideas and photos to news@usask.ca.
As a community it is critical that we support each other and remain respectful during what is a difficult time for all of us. Please follow all guidelines and take all precautions to prevent the further spread of COVID-19 in our community.
How you can help our students during the COVID-19 pandemic: https://alumni.usask.ca/news/2020/covid-19-how-you-can-help-our-students.php
For the latest developments and information about the University of Saskatchewan's response to COVID-19, please go to www.usask.ca/updates.
The University of Saskatchewan is undertaking critical research and contributing to global efforts to combat COVID-19. The University of Saskatchewan's Vaccine and Infectious Disease Organization (VIDO-InterVac) is a world leader in developing vaccines and technologies to combat infectious diseases. Your support of the COVID-19 Research Fund supports the increased efforts of researchers at the University of Saskatchewan to develop vaccines and treatments for COVID-19. Donate now.