Dumont has been doing double time to earn two diplomas from the College of Agriculture and Bioresources at the University of Saskatchewan (USask).

The hard-working graduate achieved this while balancing the demands of being the president of the USask chapter of the Canadian Agri-Marketing Association (CAMA). A high achievement for any graduate, but especially for Dumont who switched paths in university.

Dumont started in the College of Arts and Science doing the pre-year required for entry to the College of Nursing.

"I realized that agriculture is something that I was truly interested in, and I love working outdoors," said Dumont. "It made sense to go into a program that I'm passionate about. My interest in agriculture stemmed from the time I spent on my grandparents' farm growing up. My dad, many family friends, and people I look up to also work in the ag industry."

As a new AgBio student, Dumont planted the seeds for success in university by getting involved.

"Getting a lot of experience through class labs, summer work, as well as the clubs I was involved in have all contributed to developing my knowledge, skills and leadership," said Dumont.

Dumont was the president of CAMA for 2020-21, vice-president for 2019-20 and a member for 2018-19. She was also involved with the business case study team in the AgBiz club.

"CAMA enhanced my campus experience in many ways," said Dumont. "It allowed me to expand my personal network with people across North America, it improved my public speaking as well as my leadership and teamwork skills. I was able to meet and become closer with a lot of students. A lot of my close friends are those that I met through CAMA!"

Every year, the CAMA club creates a new agricultural product/service or researches an existing product that could benefit from better marketing. The club then creates a marketing plan to present at the National Agri-Marketing Association (NAMA) competition. Dumont travelled to Kansas City, Mo., in 2019 for the competition and was scheduled to go to San Diego in 2020. The trip was cancelled due to the pandemic, but the club competed online in 2021. They presented on Haystack, a new online agricultural job matching service they created.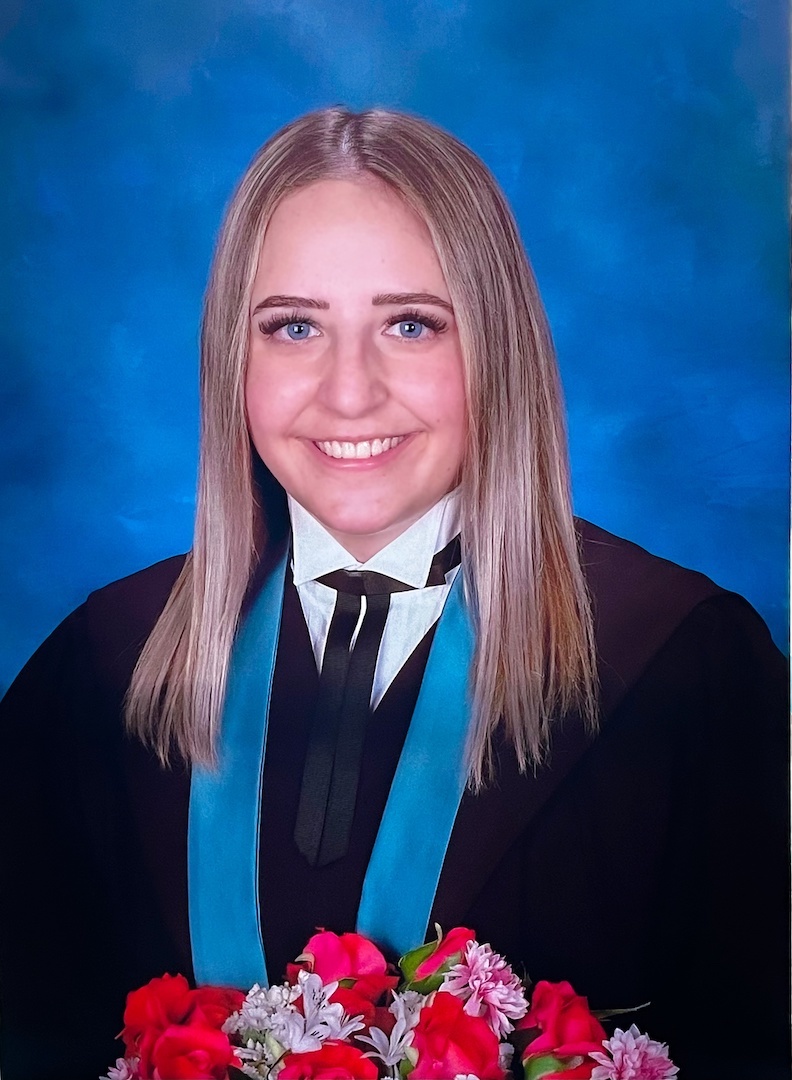 Haystack helps match employers of small ag operations with potential employees. When using the Haystack platform, both the employer and the employee can filter and categorize their search to have a better chance of finding their 'needle in a haystack.'

"Dealing with the pandemic and CAMA in the last year was definitely a learning curve," said Dumont. "With everything being online, it was important for me to be approachable to new CAMA members. I also had to figure out how to manage the club alongside my classes. It's hard to stop working remotely because you never really leave 'work'."

Dumont completed Mental Health First Aid, an evidence-based program designed by the Mental Health Commission of Canada, at the USask Wellness Centre in February 2020. Participants learn to recognize a change in behaviour in others, respond with a confident conversation, and guide to appropriate resources and support.

"This program helped me look after my own mental health as well," said Dumont.

In addition to learning Mental Health First Aid, Dumont made time each week in university to enjoy a stress-free activity.

"Setting a daily schedule can help with this," she added.

The hard work and balance have paid off for the AgBio graduate, who is now working as a Crop Input Associate for Cargill.

"My current goals are to become an agronomist, and to be involved in whatever community I end up in," said Dumont.

Dumont's USask journey has taken her across The Bowl from Arts and Science to Agriculture and Bioresources, across North America with CAMA, and to her future as another successful AgBio alumnus.

"My AgBio experience was great," she said. "It is such a welcoming college with professors and staff who want the best for you."