As one of three speakers sitting on a virtual panel on Feb.18 hosted by Black Canadian Africans Caribbean Professional Association (BCACPA), the University of Saskatchewan (USask) student aims to use the space to educate and inspire the campus community.
"Black History Month is a significant event for every African in Diaspora," said Idowu. "As a speaker chosen to proudly represent Africa, Saskatoon and the University of Saskatchewan in this annual event, I believe my participation in this event is to further promote multiculturalism in Canada, help Afro-Canadians have a deeper sense of belonging, present Black people in a more positive light highlighting our many achievements, and to support Black Lives Matter."
Other speakers on the panel include Crystal Mayes, a member of the first Black settlement in Saskatchewan, and Eranda White, an executive coach and entrepreneur. The panel begins at 7pm, and includes a Q-and-A session. 
Canada officially recognized February as Black History Month in 1995. For many Canadians, the month will mark a time to learn about Black civil rights icons and Saskatchewan's own rich Black history.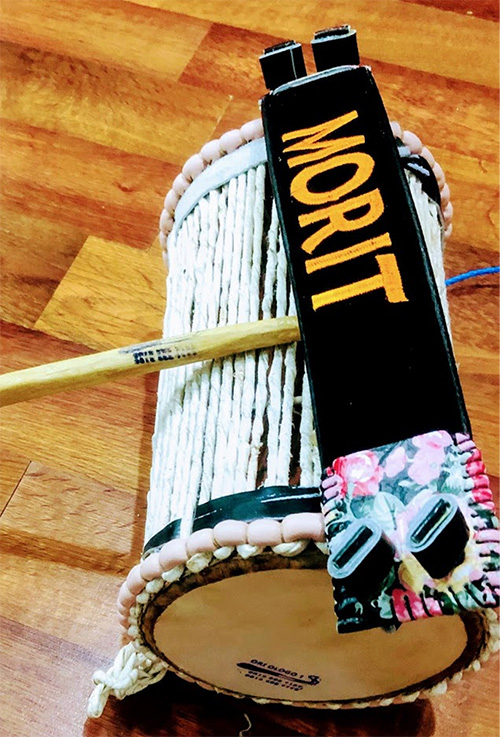 In addition to sharing success stories within the Black community, Idowu—a professional guitarist and percussionist—will be performing with the talking drum popularly known as "gangan." 
"This epic and melodic instrument was invented in West Africa to eulogize kings and dignitaries within the community," Idowu explained. "As the name implies, it is capable of imitating the human voice as it contains the diatonic scale. Today, the talking drum occupies a paramount position in the entertainment industry in Europe, North America, and the Caribbean."
For Idowu, music is a means to create bonds between him and his immediate community.
"I organize percussion sessions for Africans, especially in the Yoruba Community Association, Saskatoon, where I am a board member," said Idowu. "As a talking drummer and guitarist, I volunteer in several community events within the province. I go by the stage name Morit. I am the founder of Amazing Grace Music and French Centre where we teach adults and kids the piano, saxophone, guitar and the talking drum. We hold periodic recitals, and the feedback we've received from students and parents since October 2016 has been exceptional."
A member of the Agriculture and Bioresources Students' Association, Idowu studies agronomy in the USask College of Agriculture and Bioresources, and said that he finds the diversity of plants and their role in nature and humanity fascinating. 
"Personally, watching the process through which a seed germinates and metamorphoses into a plant is extraordinary. I look forward to contributing immensely to a sustainable global environment."
Those interested in attending the group's events throughout the month can head to Black History Month YXE's Eventbrite page.