Jill Madey is among 144 pharmacy students in the college who have registered so far for training in preparation to help administer the vaccines.
"I recognize it is a busy time of year for all students moving into final exams, but as a student moving into the health care field it is an opportunity to participate in an important public health initiative," said Madey, who is currently completing her third year and will spend her final year on clinical rotations in Regina.
"As a student, I feel as though it is an opportunity to take pressure off the community pharmacists that I work with who have been working tirelessly throughout the pandemic," said Madey.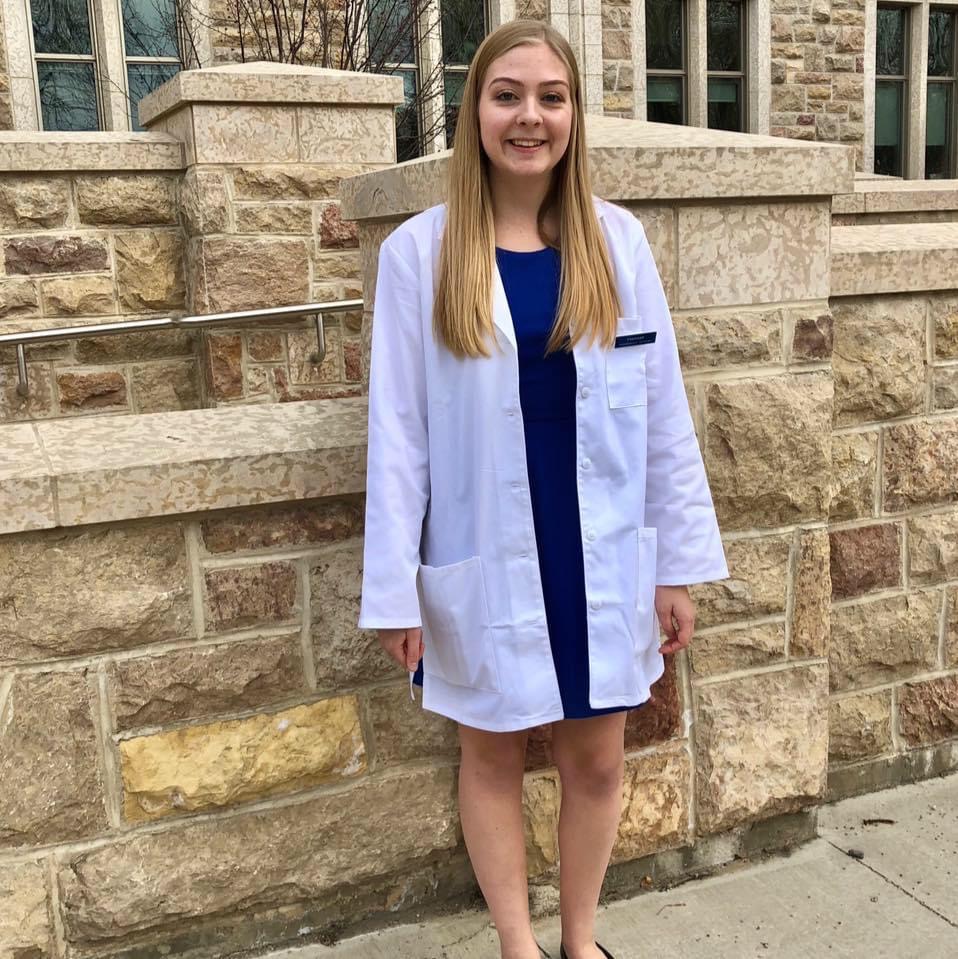 Injection training for pharmacists typically takes place following graduation and licensure. Due to the pandemic, eligibility for injection training to administer COVID-19 vaccines was extended in March 2021 by the Saskatchewan Ministry of Health and the Saskatchewan College of Pharmacy Professionals to pharmacy student interns who have completed at least two years of the PharmD program at USask. Training is delivered by the Continuing Professional Development for Pharmacy Professional unit, located within the CoPN.
"I decided to volunteer because I wanted to do my part as a health care worker and help vaccinate the public," said Hannah Perkins, a third-year pharmacy student who has begun her training.
"I knew I would do injection training at some point in my pharmacy career, so I thought I might as well start during a time when help is needed most," she said.
Student training to administer the COVID-19 vaccines includes about 27 hours of online instruction, followed by about three hours of hands-on practice. Injectors must also complete additional COVID-vaccine specific training required by the Saskatchewan Health Authority (SHA) and the Saskatchewan Ministry of Health.
Pharmacy students who successfully fulfil the training requirements will receive their Advanced Method Student Certification (AMSC) and will be able to administer approved COVID-19 vaccines in community pharmacies, SHA clinics or other approved sites throughout Saskatchewan. 
"The more people vaccinating, the faster we can protect the public from the implications of this virus," said Perkins. "I know a lot of pharmacy students work in pharmacies or will have clinical rotations in pharmacies, so having this skill will allow for more people to get vaccinated."