"I can't believe that I have finished everything and now get to graduate," said Tanaka, who will officially receive her Bachelor of Fine Arts degree with high honours in studio art during USask's 2021 Fall Convocation.
Tanaka is one of the top graduates in USask's College of Arts and Science and will be honoured with a prestigious prize at Convocation: The University Medal in the Fine Arts. It's a fitting award for the new graduate, who is passionate about painting, drawing, ballet, theatre design and book illustration.
Prior coming to USask, Tanaka attended Walter Murray Collegiate in Saskatoon. Even before she graduated from high school in 2017, she knew she wanted to study studio art.
"I'm drawn to fine arts as an expression of feelings, ideas and stories. I love making stories and creating worlds through all of my artworks, paintings, illustrations and theatre design," she said.
"The studio art program at USask is quite unique and special; at the end of our degree, we get our own solo gallery to show our art. Many universities don't give the students an opportunity to do a solo gallery and, even though in the end I wasn't able to do a public gallery due to the pandemic, I enjoyed my time, professors and fellow students at USask."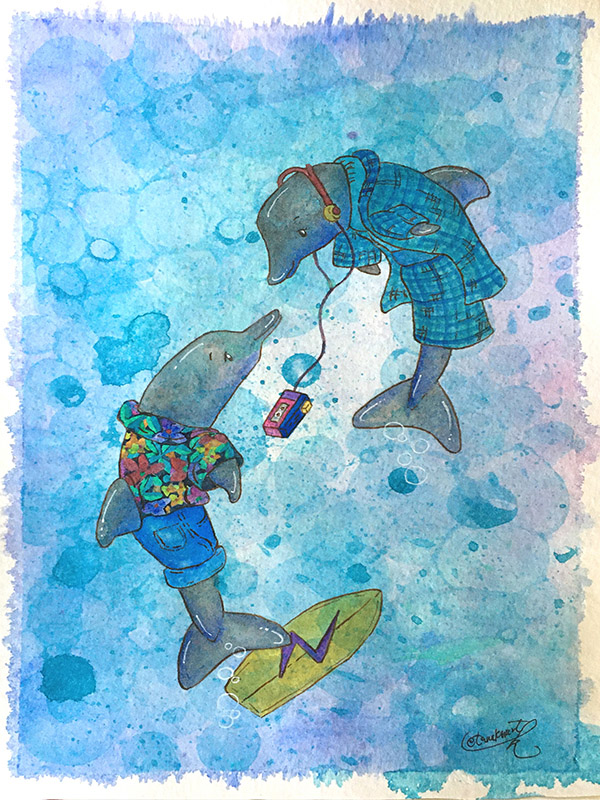 During her third and fourth years at USask, Tanaka served as the secretary and president, respectively, of the Visual Arts Students' Union (VASU). Her involvement with VASU resulted in some of her fondest memories from her time as a post-secondary student.
"My best moment in the four years I was at the university was the VASU silent auction and gallery that we do every year in December. In 2019, we did it live at the Snelgrove Gallery and, in 2020, we did it online," she said. "It's always very rewarding to see all the hard work put in come to fruition."
Outside of her studies at USask, an important part of Tanaka's life is her involvement in dance. Her passion for ballet led her to illustrate and publish her first book, The Nutcracker, in 2019. Tanaka learned a lot about self-publishing through the process, and her book is now sold through her website, www.tanakeiart.com, as well as through some local businesses.
"I've gotten so much love from all my friends and family. I was originally not planning to publish the book at all; I did it for a retirement present for my ballet teacher," she said. "She was the one who encouraged me to publish my book and I can't thank her enough for that."
Tanaka is currently working on a new project, a series of watercolour paintings called Animal Friends, that began as fun illustrations to add to her portfolio. To help spread some joy during the COVID-19 lockdown, Tanaka asked friends on Instagram to suggest a time period and an animal for the series; for example, the suggestion of the 1920s and giraffes resulted in artwork featuring dancing flapper giraffes from the Roaring Twenties.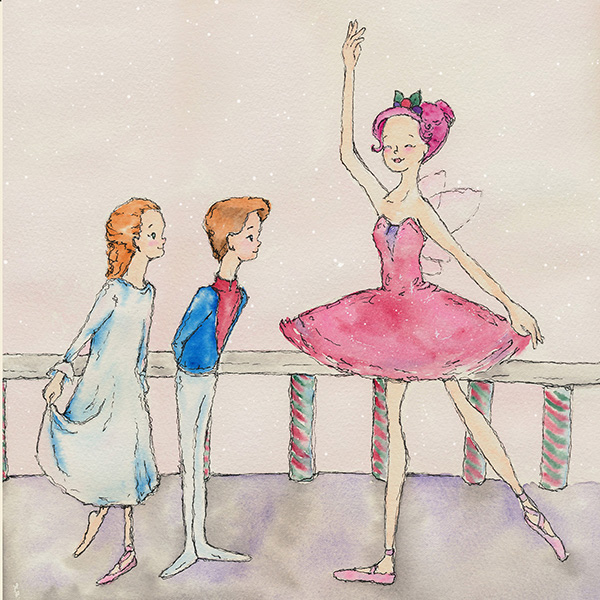 "I always hope that Animal Friends can invoke childhood imagination and joy, bring a smile to your face and happiness to your heart," she said.
Now that Tanaka's university degree is complete, she is planning to pursue a career in children's book illustration or to branch out into children's educational entertainment. She's also interested in taking on more work in theatre design—an area she studied at USask—after collaborating on the show Hedwig and the Angry Inch with Sparrow Theatre Company in August.
"Anything that will let me create art for a living will make me very happy," she said.
As a successful student and new graduate, Tanaka also has some advice for new students at USask: Embrace everything that the university has to offer.
"Connect with your classmates, as they will be your peers and connections in the future," she said. "Also have a lot of fun, enjoy yourself and experiment!"
---
This fall, 926 students are expected to graduate from USask with 939 degrees, diplomas and certificates. These graduates join a century-old community of close to 165,000 alumni worldwide whose contributions are helping to shape our world. Due to the pandemic, in-person ceremonies will not be held. Instead, there are a variety of opportunities to celebrate. Learn more about the celebrations at students.usask.ca/usaskclassof2021.