Led by Drs. Michelle Clunie (MD) and Ryan Pikaluk (MD), assistant clinical professors in the USask College of Medicine Department of Anesthesiology, the research team recently received a Saskatchewan Health Research Foundation (SHRF) Research Connections grant for their project, "Introducing Cardiac Enhanced Recovery After Surgery (ERAS) Best Practices for COVID-19 and Beyond."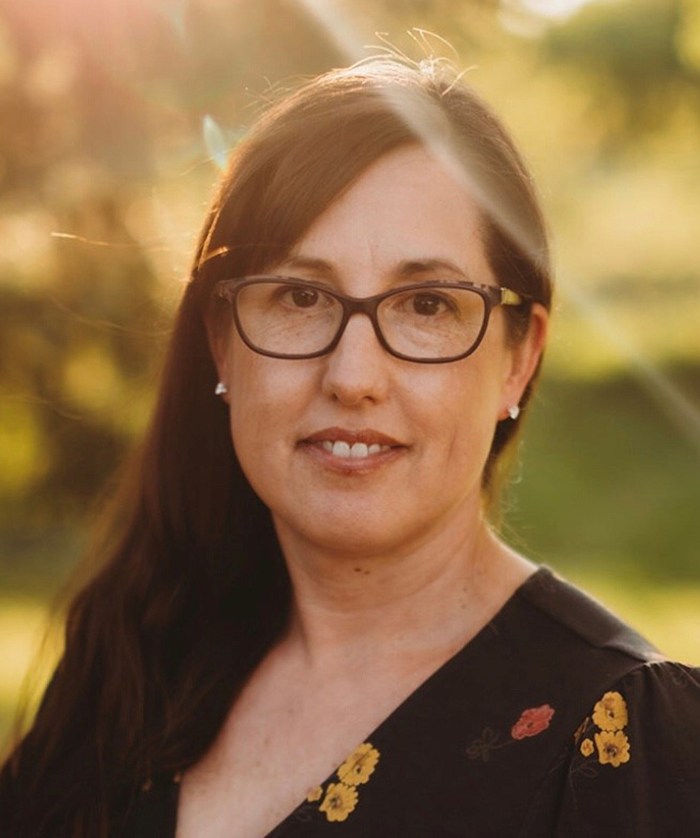 "With the pandemic, we found that cardiac surgery numbers dropped across the province," Clunie explained, citing there were nearly 200 fewer surgeries in 2020 compared to the year before. More than 800 Saskatchewan patients require heart surgery annually.
"COVID patients and cardiac patients share a lot of the same resources – including intensive care unit beds," she added. "When beds filled up, surgeries were cancelled (or rescheduled)."
A group of health-care professionals from across medical disciplines—including anesthesiologists, surgeons and nurses from across Saskatchewan—virtually met to discuss how surgical care teams could maintain high quality care while preserving limited resources. Clunie and Pikaluk are based in Saskatoon and Regina, respectively.
"Cardiac surgery is a major type of surgery," Pikaluk said. "Everyone involved on a surgical team is looking at ways to work together to make the most meaningful change, rather than implement (changes) on their own." 
The research team looked to ERAS guidelines for cardiac surgery. ERAS is a global society of health-care professionals that focus on patient-centered, evidence-based methods, research and audit, to improve surgical care and recovery.
By following these guidelines, health care teams and patients can improve outcomes by taking extra steps for care before, during and after surgery.
The multidisciplinary team decided to focus on five key recommendations to educate surgical health-care professionals and cardiac patients. The guidelines focus on surgical care steps, such as removing breathing tubes earlier than six hours, managing pain with alternative painkillers to opioids, mobilization, fluid management and pre-habilitation—ensuring patients improve nutritional deficiencies, understand the importance of stopping smoking, diabetes control and learn about pain goals and expectations.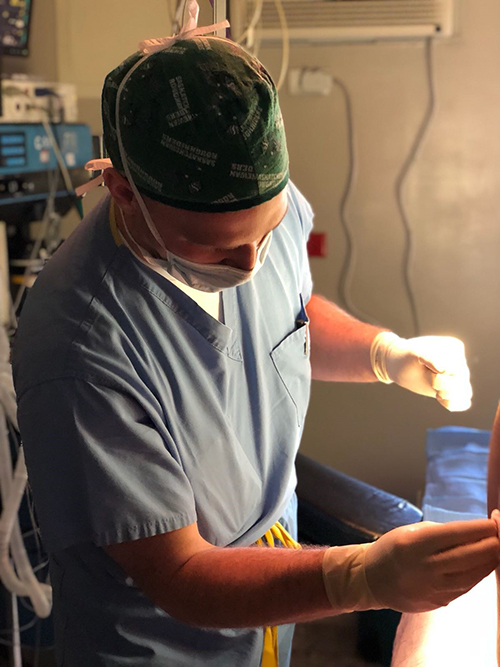 Having received training in implementing ERAS guidelines with general surgery in Regina, Pikaluk has had experience implementing ERAS, such as decreasing the time patients are taking to wake up, decreasing and changing medications to manage patient pain.
Cardiac surgeon Dr. John Tsang (MD), an assistant professor in the Department of Surgery and a key supporter of the project, noted he has observed ERAS projects working in other surgical areas.
"In Regina, there was work on an ERAS project for colorectal surgery," Tsang said. "It has improved patient care for this group of patients. I am hopeful that increasing education and improving the preparedness of the patients for their heart surgery will improve the patient experience and outcome."
With nearly $7,000 in funding from SHRF for knowledge translation, matched by funding from the Department of Anesthesiology and in-kind contributions from medical experts, the research team intends to create and distribute educational tools on the benefits of ERAS to health-care workers and patients across the province. These tools will include education sessions for physicians and nurses, an online platform to host information, as well as animated videos to explain the benefits and impact of cardiac ERAS guidelines.
The cardiac surgical patients in Saskatchewan were "impacted in care delivery due to lack of ICU capacity at tertiary sites," said Lori Garchinski, provincial executive director of Tertiary Care at the Saskatchewan Health Authority.
"This project will help drive our strategic goals and priorities related to access to health services and ensure that we continue to provide connected care for the people of Saskatchewan," Garchinski said. "It is very exciting seeing both the Saskatoon and Regina teams work together to strive for quality improvement goals for this patient population."
An additional benefit to the project is the potential for collaboration in Saskatchewan. Regina and Saskatoon are both smaller tertiary centres, however the collaboration between health care teams in both cities allows the functionality of a bigger centre.
"I don't know of another place in Canada that exists like this," Pikaluk said. "To have our teams in smaller separate cities work together and pool resources together, we end up with better results than either of us could have done by ourselves."