With a blue bin beside almost every desk and photocopier, keeping wastepaper out of landfills seems like an easy win – but cities and towns can still face hurdles in their efforts to be good environmental citizens.
The market for recycled materials is never guaranteed. Municipalities have found themselves facing rock-bottom prices and high costs for handling and transporting their wastepaper. But is there an alternative to selling in a down market or resorting to landfills? 
Jordan Wicks, who graduated from the University of Saskatchewan (USask) on November 9 with his Master of Science in Civil Engineering, explored another option – using wastepaper as fuel for a local waste-to-energy facility, instead of recycling or landfilling. His work was supervised by Terry Fonstad, a professor in the Department of Civil, Geological and Environmental Engineering in the USask College of Engineering and USask's Associate Vice President Research.
"If costs are high to put the paper in the recycling stream, this is starting to look down a different road," Wicks said in an interview. "Could we still do the right thing environmentally, without taking on a huge financial burden?"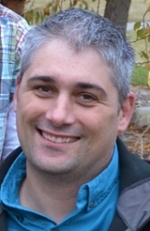 Wicks, originally from Swift Current, holds a diploma in Chemical Technology from Saskatchewan Polytechnic and a BSc in Environmental Science. In 2016, his hometown had a surplus of recycled cardboard and no market for it.
The Saskatchewan Research Council (SRC), where Wicks worked at the time, was part of a high-level feasibility study on the gasification of carboard and paper. (City councillors decided in 2021 not to pursue the idea.)
In gasification, a biomass, such as wastepaper, is converted to a gaseous fuel that can then be used in conventional equipment like boilers, engines and turbines to generate heat and electricity. Another route is Incinerating the paper to generate heat.
In his thesis, Wicks explores the technology and the economics of both types of thermal treatment: incineration with heat recovery, and gasification to convert the paper to heat and power.    
The thesis consolidates information and data on the technology, with an aim to help municipalities perform an initial analysis on whether thermal treatment is feasible for their community. To further assist with the evaluation, Wicks developed a Decision Support Tool "to provide an automated economic evaluation of thermal treatment plants operating on wastepaper, based on inputs from the municipality and from available literature."
Case studies are also included for a cross-section of Saskatchewan communities: Saskatoon, Swift Current, Outlook and La Loche. "The intent is for the municipalities to look at the options and say these are the boundaries of what's possible," Wicks said.
On the question of emissions, Wicks likens the thermal treatment to a closed loop like the water cycle, where water naturally recycles itself from liquid, to evaporation and condensation, then liquid again as rain or snow. With biomass – like paper – no sequestered carbon is being released into the atmosphere, as happens when fossil fuels are burned.  
The short answer? Yes. Wicks writes: "The key finding of this thesis is that thermal treatment appears to be able to provide disposal of wastepaper at a lower cost than current recycling costs of approximately $575 per tonne. Saskatoon for example could realize a savings of approximately $52 million over 25 years, or a cost reduction of approximately 30%."
Capital costs for a thermal treatment plant of course depend on its capacity. And the more wastepaper that is diverted from landfills, the larger the plant needs to be. Estimated costs for a Saskatoon facility range from $47- to $129 million. 
Wicks also suggests that such a facility could be an option for USask, as an alternative to the natural gas currently used to generate steam heat. "There may be potential to leverage grants for potential research into thermal facilities, along with reducing use of fossil fuels," Wicks said.