The new University of Saskatchewan (USask) Symphony Orchestra is providing students, faculty, staff, and off-campus community members with exciting opportunities to collaborate and perform.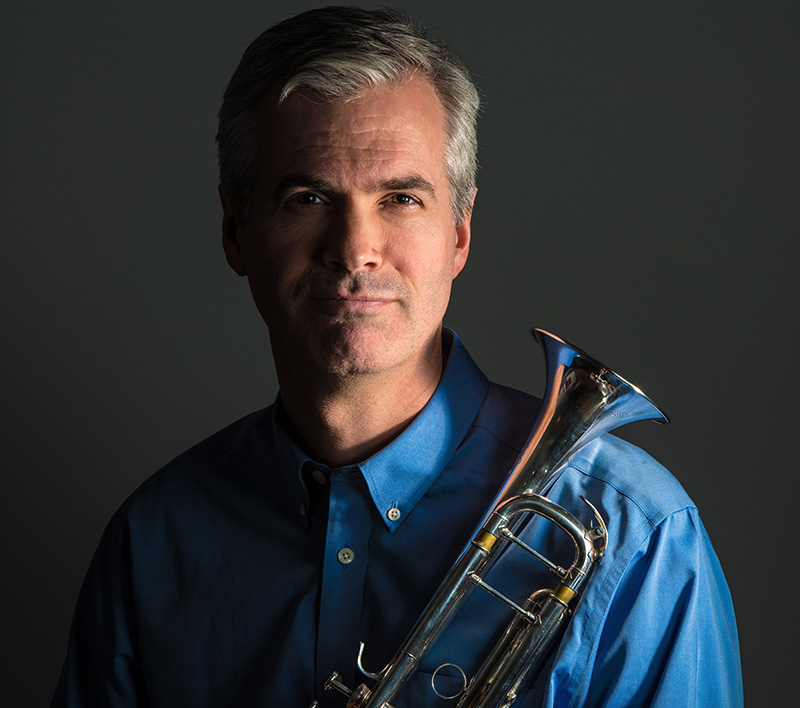 "It's a resounding success—pun intended," said Professor Dean McNeill, head of the Department of Music in USask's College of Arts and Science.
The USask Symphony Orchestra is focused on string instruments—violin, viola, cello, and double bass—and is open to musicians from both on and off campus. Since launching a year ago in the fall of 2021, the orchestra has grown by nearly 40 per cent to include about two dozen musicians. Most of the ensemble members are USask students, said Prof. Shah Sadikov, the orchestra's conductor.
"There's an opportunity to bring together some people who are looking for a quality experience, and they're getting a very rewarding experience," he said.
Sadikov is also teaching the new course associated with the ensemble, MUAP 212.1: Symphony Orchestra, which USask students can take for credit. Everyone must come with their own instrument and be comfortable reading music.
The seeds for the new USask Symphony Orchestra were planted when the Department of Music hired Dr. Véronique Mathieu (DMus) as the first holder of the David L. Kaplan Chair in Music in 2018. In this role, Mathieu is focused on training undergraduate and graduate violin students, deepening the Department of Music's connection with the community, including the Saskatoon Symphony Orchestra (SSO), and enhancing the international reach of the university's musicians. The position was made possible thanks to a $2-million donation from alumni Xiaoping (Bob) Xu (MA'92, LLB'17) and Ling Chen (MA'90) and was named in honour of their former music professor.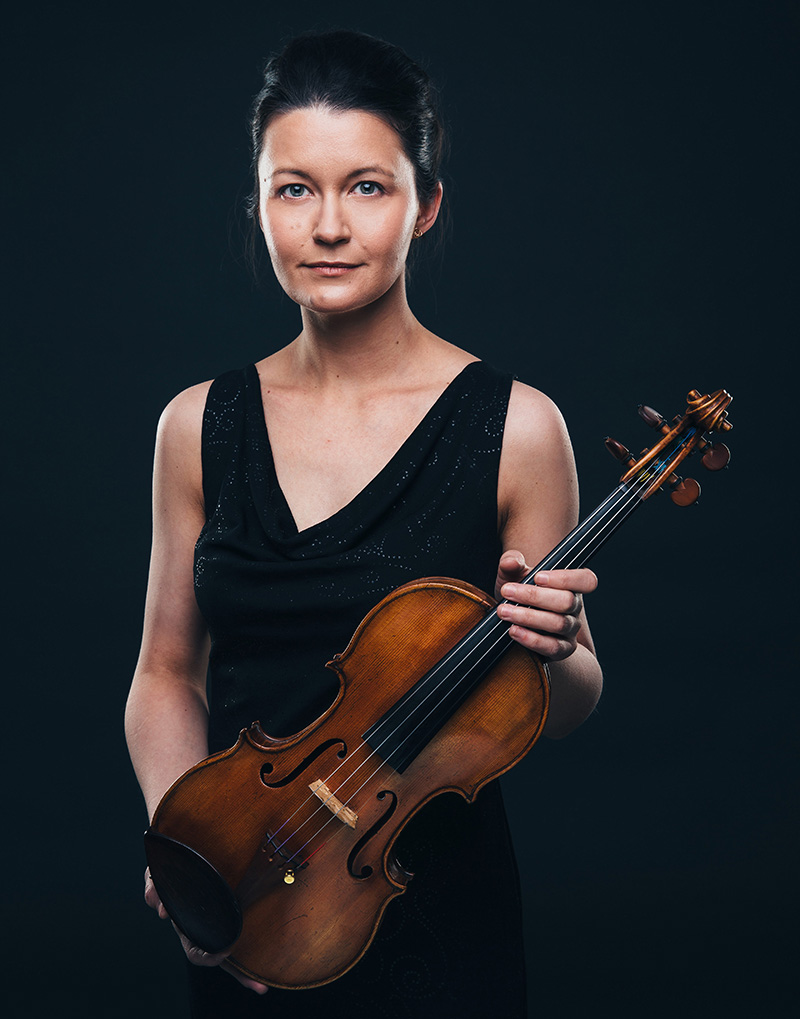 Mathieu has also launched the new Discovering the Amatis concert series, which showcases USask's historic collection of string instruments that were handcrafted in the Italian city of Cremona in the 1600s by members of the famous Amati family. The next concert in the Amati series will take place on Sunday, Oct. 23 at 3 pm in Convocation Hall.
Mathieu said the USask Symphony Orchestra offers musicians an opportunity to forge new relationships and to interact in social and musical settings. In that way, it is also building community within the Department of Music while enhancing the department's string program, she said.
"This has been a huge help for us to see this orchestra start and develop," said Mathieu.
"It's growing fast and it's very positive," she added. "We didn't quite know what to expect at the beginning of the ensemble, and now we're seeing more and more interest from students and community—so it's really encouraging, and it also gives us this reassurance that we're doing the right thing and we are addressing a need and a desire to play music together. I think that's something so many of us missed during COVID—this sense of community in music making."
As the Department of Music continues to grow its string program, USask music students need a place to play—and an ensemble of string performers, such as the university's new symphony orchestra, "is a great place to start," said McNeill.
McNeill noted the Department of Music is fortunate to have Sadikov leading the USask Symphony Orchestra again this fall. The ensemble fills a gap in Saskatoon, offering a high-quality music-making experience for musicians who may have "aged out" of the Saskatoon Youth Orchestra or who are not performing with the SSO, McNeill said.
"We have incredible people in our midst—players of a wide variety of ages and ability levels—that would all benefit greatly from participation in this ensemble," he said. "They all have something valuable to contribute, and they will all receive back something very valuable as well from this ensemble."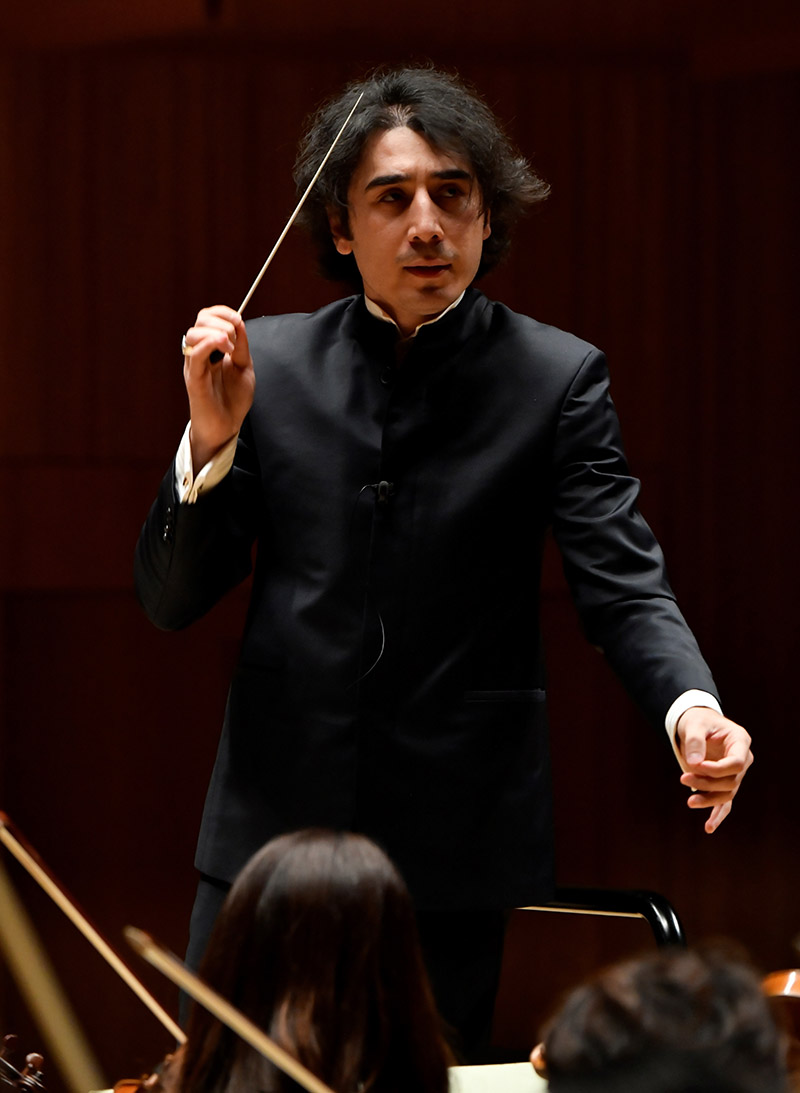 Sadikov, a conductor, violist and music educator, joined the Department of Music in the 2019/20 academic year. An adamant believer in the power of music to unite, inspire and elevate, he has conducted numerous ensembles, including the Tokyo Philharmonic, Aspen Festival Orchestra, Aspen Chamber Symphony, Berlin Sinfonietta, Kazakh State Philharmonic, Medomak Symphony Orchestra and Taldykorgan Philharmonic.
Sadikov said he and his colleagues hope the new USask Symphony Orchestra can become a training ground for the next generation of SSO musicians, particularly string musicians.
"This is what Dean's vision was from the very beginning—not to interrupt anything that is already there (in the community), but to be the bridge between the Saskatoon Youth Orchestra and the Saskatoon symphony," he said.
Sadikov described the USask Symphony Orchestra's first year as "a huge success." The ensemble attracted a large audience for its first concert in December 2021, and the audience was even larger at its second concert in April 2022.
The string players also saw themselves grow individually as musicians and collectively as an ensemble, he added.
"We played some of the most amazing string orchestra works from the orchestral repertoire, and those are not easy pieces. Renowned orchestras played these same pieces. We didn't perform anything watered down, so to speak," Sadikov said.
The USask Symphony Orchestra will hold its first concert of the 2022/23 academic year on Sunday, Dec. 4 at 3 pm. More information is available online.