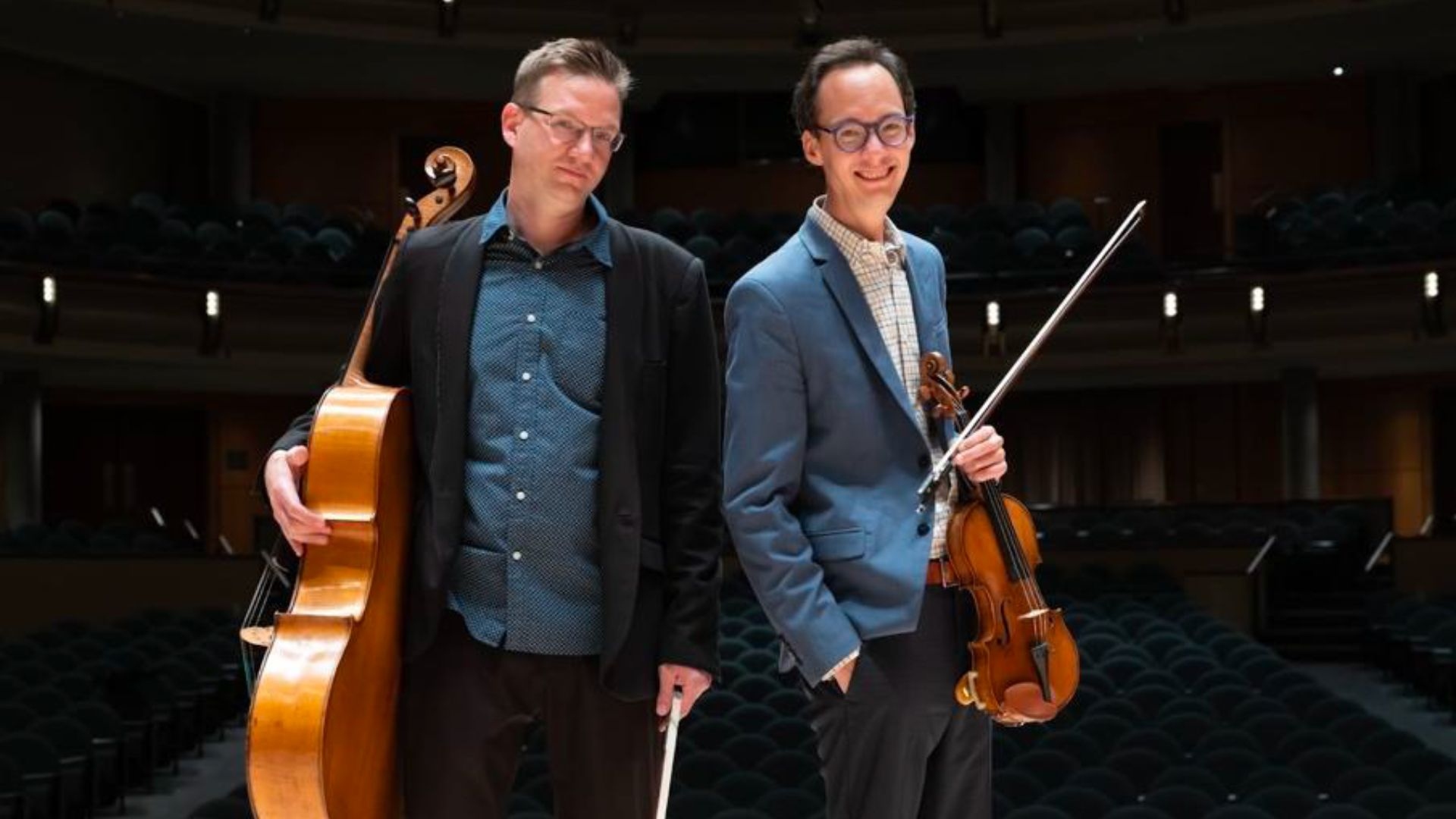 The University of Saskatchewan (USask) is thrilled to announce Discovering the Amatis, a new concert series showcasing its historic collection of Amati string instruments.
Movie and music-lovers will remember 1998's award-winning film The Red Violin, the story of a Stradivarius violin as it travelled through the generations following its creation. Like the instruments crafted by Stradivari, those made by the Amati family in the 1600s continue to move hearts and hands centuries later. USask holds a quartet of these instruments, the only collection of its kind in Canada, thanks to the generosity of Saskatchewan farmer Stephen Kolbinson.
"In a truly made-in-Saskatchewan story, USask's four Amati instruments were originally acquired by grain farmer Steve Kolbinson in the 1950s," said Peter Stoicheff, USask president and vice-chancellor. "Kolbinson travelled the world to gather some of the world's most sought-after instruments. It was his desire that this exceptional quartet be shared with the people of the province, and we're honoured to do so with this new concert series." 
Expertly crafted, the Amati instruments hold the rich history of many generations, with memories of war, peace, love, and the music of concert halls around the world. This year, Dr. Véronique Mathieu, associate professor of violin and the David L. Kaplan Chair in Music, has curated a new series featuring these beloved instruments in four concert collaborations with some of Canada's best players.
The David L. Kaplan Chair in Music was a position was made possible by a $2-million donation from alumni Xiaoping (Bob) Xu (MA'92, LLB'17) and Ling Chen (MA'90) and named in honour of their former music professor.
"When I joined the USask faculty in the fall of 2018, one of the very unique aspects of my position was to oversee the use of the Amati instruments," said Mathieu. "It has been a great honour to get to know them and create a new way to share them with our community. Each instrument is a treasure, a way to touch and hear the past, and our guest collaborators will take their stories home with them, too."
Presented in partnership with Prairie Debut, Discovering the Amatis takes off with a concert featuring violinist Robert Uchida and cellist Rafael Hoekman, both principal players of the Edmonton Symphony, in a program that journeys from traditional favourites to brilliant contemporary selections inspired by world and folk music.
Student, adult and season pass concert tickets are available now via Eventbrite. For more information about the concert series, including programs for upcoming events, visit the USask Amati website.