USask alumna Rachel Johnson (MN'21) was watching news footage of the Ukrainian invasion when she got an email asking for medical volunteers to travel to Ukraine. She had signed up for the Canadian Medical Assistance Team (CMAT) a few years prior, but hadn't been able to deploy until now.
On May 30, Johnson left for a three week CMAT deployment in Ukraine. Her team consisting of two Canadian physicians, two nurse practitioners (herself being one of them), four registered nurses, and a translator, who also happened to be a trained mid-wife, relieved another CMAT team.
Johnson's group was the seventh Canadian team deployed since CMAT arrived in Ukraine mid-March.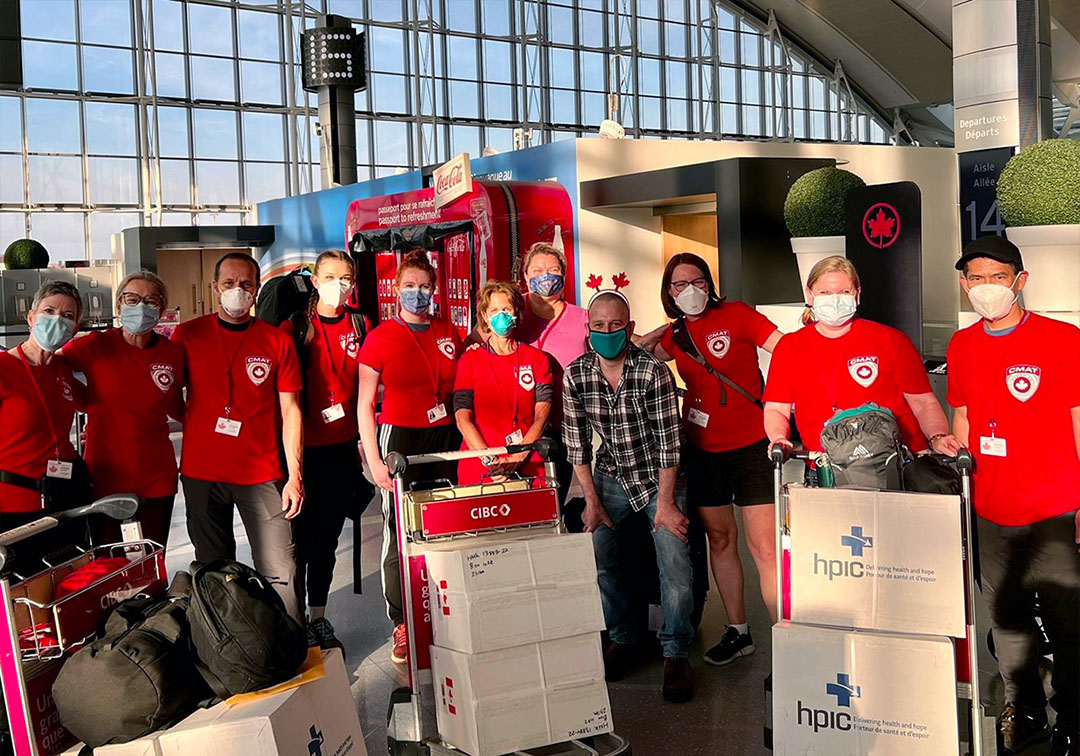 "In Canada there was an outpouring of goodwill and people wanting to help in whatever way they could; I just happened to have the right skillset and the flexibility in my schedule to be able to help in this way," said Johnson.
Johnson and her team were based in western Ukraine, not in a combat zone. Due to insurance, as well as not wanting to use the few resources available in Ukraine, the team slept in a hotel in Poland and crossed the border each day.
Once in Ukraine, the medical team provided care at three sites. They used a shipping container as a makeshift clinic at the border and had clinics in two communities further into Ukraine, where they provided care for internally displaced Ukrainians.
"When the residents were forced to leave their homes, many of them left their medications behind," said Johnson.
"We were treating hypertension and diabetes, providing resources for mental health, and supplying medication. The care we provided helped to alleviate the already strained Ukrainian resources. If people could come to us for their primary care needs, it helped to free up space in emergency rooms. Many of them wouldn't have accessed any care at all if it wasn't for CMAT."
According to Johnson, the CMAT team relied on donations and fundraising to provide care.
"Pharmaceutical companies, hospitals, and individuals from Canada, Poland, and a few other countries donated supplies and medications that we stored in containers at the border. If we didn't have a medication available, one of our team members would get it in Poland and we would bring it to the clinic the next day."
While providing care, Johnson and her team witnessed things they will never forget.
"When we were gathering supplies or working at the containers, we would watch two cars pull up – families would get out and hug goodbye. Then the women and children would get into one car and leave to cross the border into Poland and the men would turn around and drive the other way, not knowing if they would ever see each other again. That was heart wrenching."
What shocked Johnson the most about the experience was the resilience she witnessed.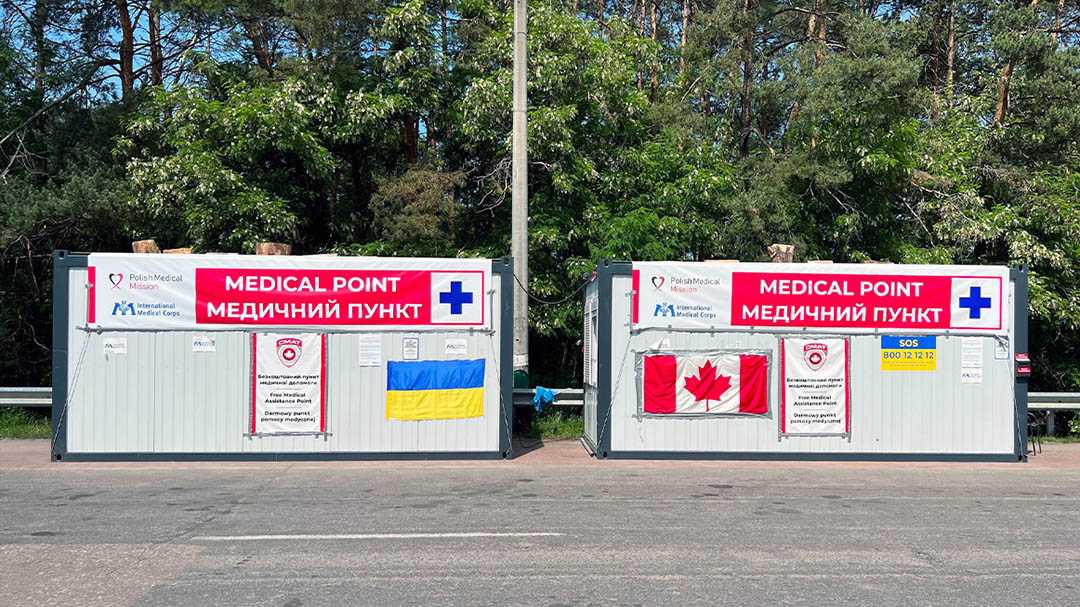 "On one of our first days, we met a women who had just fled her home and she was incredibly stressed. Ten days later we saw the same woman, who had previously lived a fortunate life, staying in a small place, with no electricity, and dipping a bucket into a well to access water. But this time, she was optimistic, smiling, and saying it was going to be okay."
Johnson gathered some Saskatchewan pins before she left for Ukraine. Her team took those and Canadian flags with them to the clinic.
"Lots of clients said they felt abandoned by the world, but to see the Canadian flags, they felt supported. They were especially moved when I gave them the Saskatchewan pins, as they felt the pin with the wheat was just like the crops they were used to seeing in Ukraine." 
"This was a profound experience, one I will never forget," said Johnson. "I became a nurse to help people. This deployment was an absolute privilege to have an opportunity to support people in their greatest time of need. I 100% would do it all over again."
In advancement of a deployment, CMAT undergoes a needs assessment of the region and has a formal agreement in place with the community indicating they want help.
If you are interested in joining CMAT for a future deployment, you can find more information on their website.
---
In the weeks immediately following Russia's Feb. 24 invasion, USask has stated that it stands with the Ukrainian community and has established a number of supports for members of the campus community and beyond. Click here for more information.