Whilby came to the College of Education to pursue a Master of Education in Educational Administration as an international student. She holds a bachelor's degree in integrated marketing communication and a post-graduate diploma in education. During her time in Jamaica, Whilby held roles as an administrator in both the public and private sectors.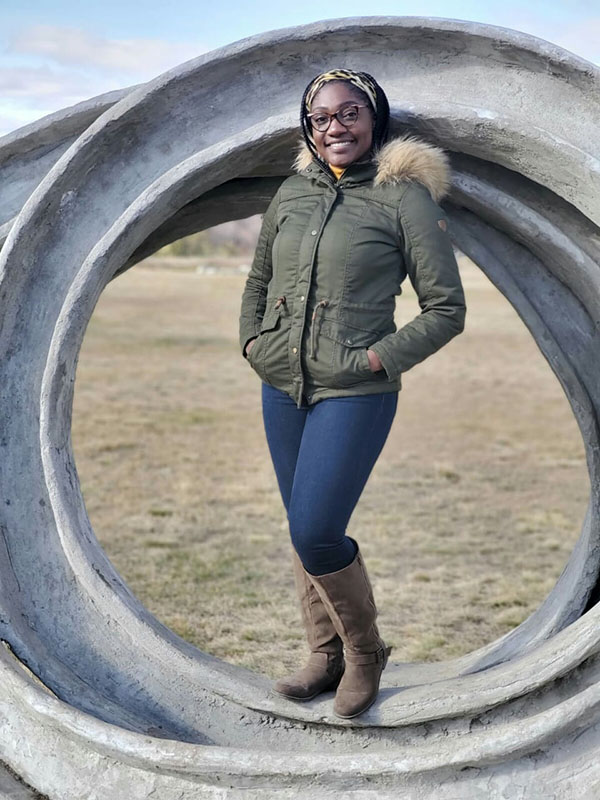 While pursuing her studies at USask, Whilby worked as a research and student assistant to several faculty members on campus. She has also worked in administration in Student Affairs in the College of Medicine and as an operational support specialist in Student Residence. Whilby is now the events and communication specialist in Career Services on campus.

Q: Coming from Jamaica as an international student, what made you want to pursue your Master of Education in Educational Administration at the University of Saskatchewan?

A: A Google search and Google ad actually led me to the U of S website. Once I looked at the website and how user-friendly it was, I turned to a campus administrator named Katrina [Hutchence]. What really got me hyped up about the school was Katrina actually calling me and taking the time to give personalized answers to my questions. That really let me feel welcome.

Once I looked at the campus and how beautiful it was, I was very impressed, even though I had no idea if there were any other Jamaicans here. There is a growing Jamaican community here, and they have been wonderful. We have a few PhD candidates. At the time it was just three of us in the master's program. I keep meeting new Jamaicans every other month, so that's wonderful.

I would like to thank the school because when I came here, I didn't apply for any scholarships, but the staff and faculty really did support me. A major shout out to all the administrative team members, especially my supervisor, Dr. Janet Okoko (PhD).

Q: Can you describe your role a bit more with Career Services at the University of Saskatchewan?

A: As the events and communications specialist I support the development and administration of events, resources, and programming within Career Services. I will also work closely with the Teaching, Learning, and Student Experience (TLSE) Service Team to design, develop and implement our marketing and communications strategies.
Q: How did completing your Master of Education in Educational Administration prepare you for your current role?

A: Getting the Master of Education in Educational Administration really gave me that foundational knowledge that I needed to understand the intricacies of what happens on the operational side of a university. I knew that I've always wanted to work in higher education, but coming from another field, my knowledge was surface level. Getting the opportunity to do those introductory courses, to learn about the Canadian landscape and how things are, was very helpful. And then I got the opportunity to do my own research and that's where I really fell in love with the work that happens behind the scenes to support our students, and students like myself, from such diverse backgrounds. Now that I'm in this role, I can appreciate the different roles everybody plays. Everything is so collaborative on campus; it makes me feel more confident that I can do my best in the role.

I want to pursue a PhD to expand on what I researched in my master's, which was looking at the academic transition of international students, and possibly look more on the international education part of it. What needs to happen to expand that international market here? What's happening behind the scenes to help students? On a deeper level, what happens at the policy level and how does decision-making happen? That's what I want to focus on.

Q: What kind of advice would you give current or future students who wish to pursue educational administration?

A: I would advise them to own who they are.  When I came into my program, I could have easily felt intimidated by the fact that I had little field knowledge. There were so many teachers and principals in my classes but the minute I decided to own my unique skill sets and work background things changed.
Don't be intimidated, you were accepted, you do belong! Talk to your classmates, learn more about what they do and tell them about what you do and then you'll feel more at home. Finally, there is a silver lining, the valley moments can be scary, but you will be introduced to a new level of strength you never knew existed. Don't give up; you deserve this win!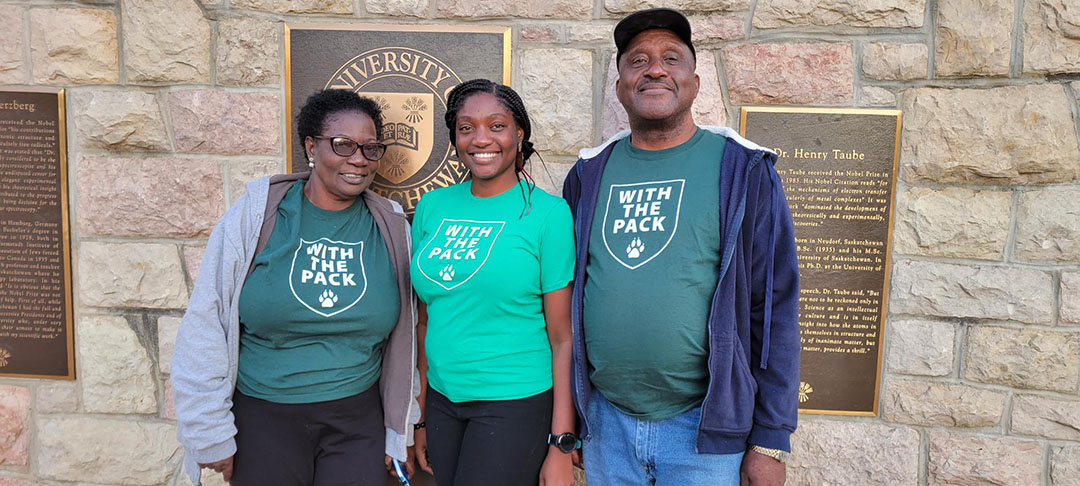 Q: Your focus is on international students which is also your experience. Whether they're in the College of Education, looking to apply to the College of Education, or looking to go another route at the University of Saskatchewan, what advice would you give international students?

A: Appreciate the journey. You know, it's cold here, things are different, change your mindset and try to fit in. The U of S does have a supportive team here. When on campus, get to know about the different channels of support. Meet new people, not just the ones from your country. That's how you gain friends and ultimately form a new family. Participation is key, learn how to maximize your potential and dare to be different.

And the last thing I tell them is to be proud of your roots. Our culture makes us unique, wear it loud and be proud!

Note: This interview was condensed and edited for clarity.

For more on USask Fall Convocation, visit the graduation and convocation page.