From James Herriot to the scores of veterinary shows being filmed today—there are at least three WCVM alumni with reality TV shows in production—the public is hungry for an inside look at the caring profession that focuses on the health and well-being of animals.
This fall, the public can get a front-row, hands-on look at the world of veterinary medicine at Vetavision, the college's biennial student-run open house. The event takes place at the WCVM on Sept. 23 and 24.
"This is a wonderful opportunity for students to share their enthusiasm and expertise with the population of Saskatoon at large, to show them what goes on behind the doors of the vet college, and to educate them on the animals that are so important to so many aspects of our lives," said Clark.
The first Vetavision event was held in 1970, only five years after the WCVM began training veterinary students from across Western Canada.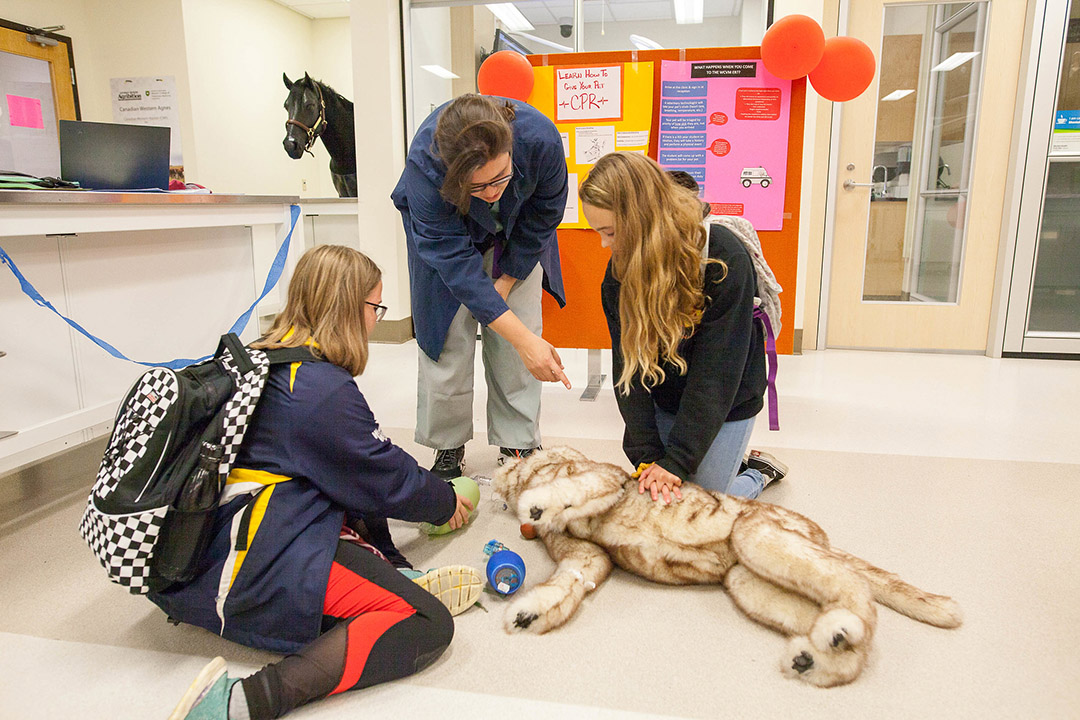 Many people who attended the event as children recall taking part in demonstrations of surgery, anatomy, or sticking their hands inside the stomach of a cow.
These cows have a permanent hole called a cannula in their stomachs (rumen) to allow researchers to study their digestive processes or to conduct rumen transplants, used to heal the intestinal systems of sick cows.
While these cows will still be featured, Vetavision also represents a chance for students to highlight the evolution of veterinary medical education. This includes demonstrations of the college's cutting-edge clinical simulation centre, and the various models that students use to advance their clinical skills before working with live animals.
This year, participants can see a model cow named Agnes give birth several times per day. This model cow is used to simulate calving and helps to teach students and the public more about agriculture.
"The event goes into things like nutrition, llamas, alpacas, poultry, and swine and all these other things like pathology and anatomy. It really shows that the veterinary field is so expansive. There are so many things you can do with it," said Allyssa Cloet, a third-year Doctor of Veterinary Medicine (DVM) student and Vetavision's co-president.
Planning Vetavision has been a chance for the students to build community, in a way that they weren't able to at the beginning of their veterinary program when they had to study online or be in small cohorts for in-person labs.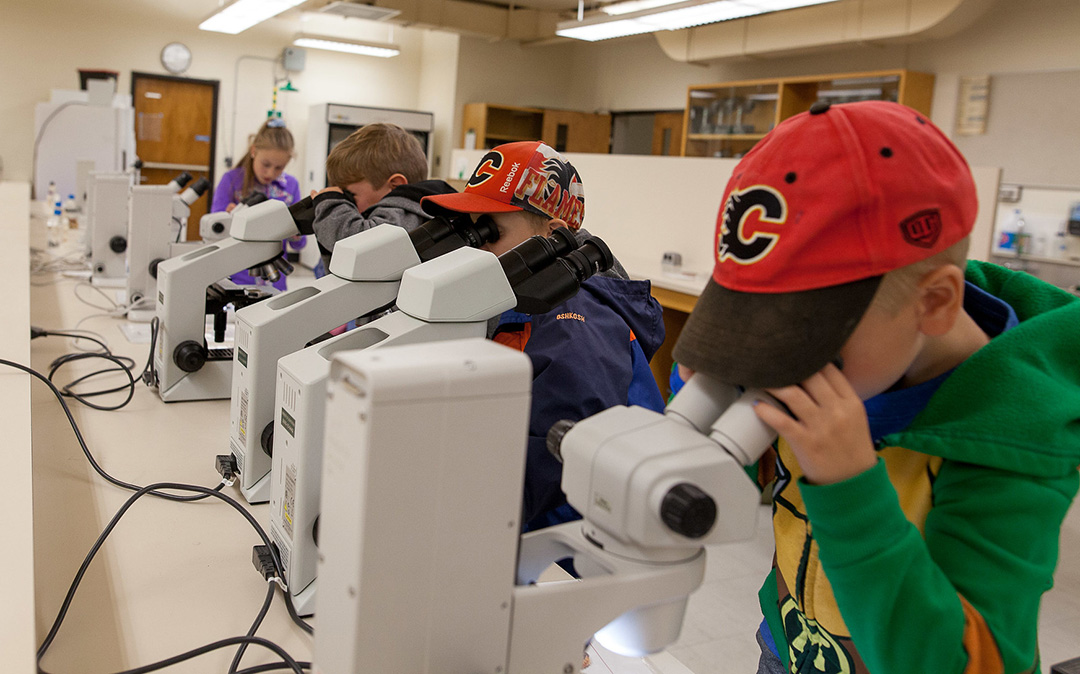 None of the DVM students who are organizing Vetavision have been involved in planning the event before (last year's event was postponed due to COVID-19 restrictions). But veterinary students are known for their organizational prowess, and their predecessors have left detailed binders full of instructions for incoming students.
"It's been two years-plus in the making, so we're really excited to see it all come together," said Brooklyn Bourgeois, Vetavision co-president and a third-year veterinary student.
The organizers are confident in their ability to put on a great showcase, with something for everyone—from the ever-popular "Kiddie Korral" petting zoo to wildlife and public health booths. There's also a pre-veterinary student night for those hoping to apply to the college. It includes supper and a tour of the WCVM's Veterinary Medical Centre and requires advance registration.
Visit the Vetavision website for more information, including admission prices, maps, demonstration schedules and school group and club tour booking. Families are welcome to attend without pre-registering.