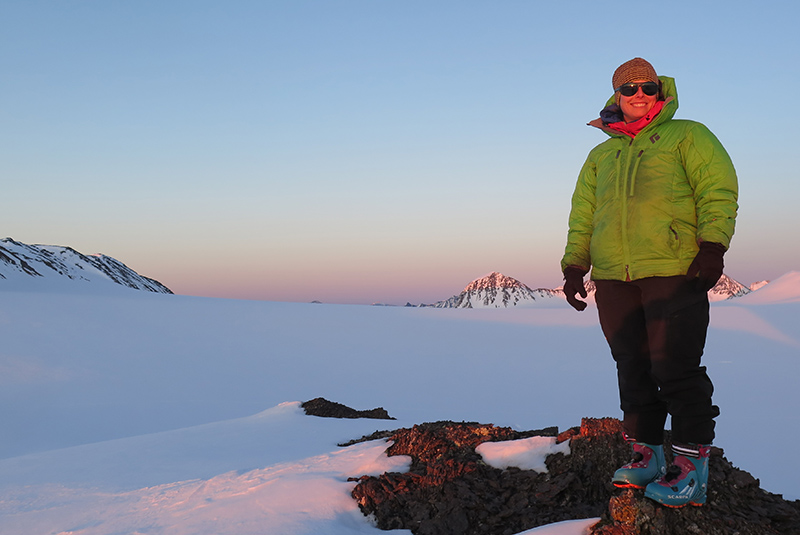 The Governor General's Academic Medals were created in 1873 to encourage academic excellence throughout the nation and are recognized as the most prestigious award that students in Canada can receive. Academic Medals are awarded at four distinct levels, with gold medals reserved for graduate students that display outstanding academic performance in their program.  
Caroline Aubry-Wake and Dr. Josh Neudorf (PhD) will each receive a Governor General's Gold Medal at spring convocation this June for their exceptional achievement in graduate studies.
"It is an immense honour to be recognized for my doctoral work and my contributions to academic excellence at USask," said Aubry-Wake, who will graduate in June. "[This award] validates all the efforts that went toward producing my doctoral thesis and reinforces my belief that my work is making a valuable contribution to the scientific community and society at large."  
Aubry-Wake's research focuses on how mountain snow and ice serve as crucial water resources for downstream environments, especially in the context of climate change. Since she was a teenager, Aubry-Wake has been concerned about the consequences of climate change for both human societies and ecosystems, and her research at USask works to investigate and address those concerns.  
"I hope that my research will have a meaningful impact on future water security," explained Aubry-Wake. By providing a better understanding of how mountain snow and ice contribute to downstream water availability, Aubry-Wake's research supports evidence-based decision and the development of effective adaptation strategies, "My work will contribute to sustainable water management practices, assist in forecasting and mitigating water-related hazards, and ultimately enhance the resilience of communities and ecosystems in the face of a changing climate."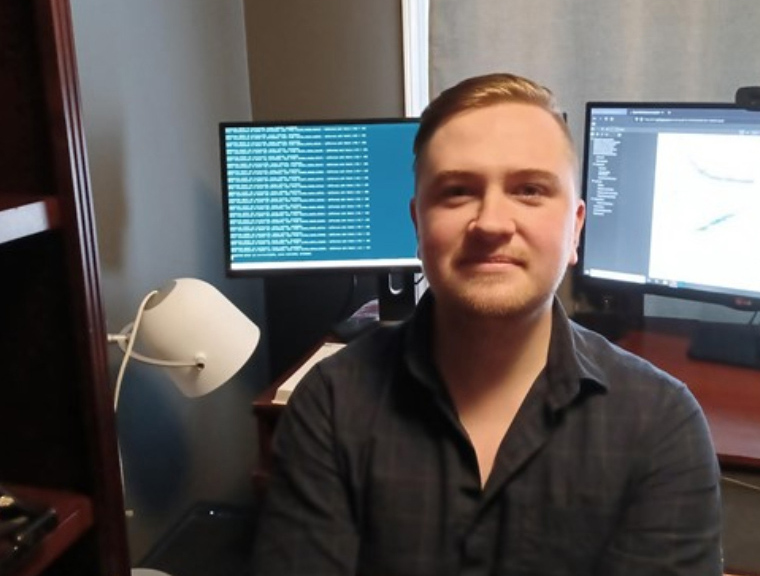 Josh Neudorf, a PhD graduate from the Department of Psychology and Health Studies, was also honoured to be recognized with the Governor General's Gold Medal.  
"I think it highlights the impact and importance of current research in the field of computational cognitive neuroscience," said Neudorf, who graduated in 2022. "I am so grateful to the inspiring faculty and students I have collaborated with over the years, and especially grateful to my graduate supervisor, Professor (Dr.) Ron Borowsky (PhD)."  
Driven by a passion for learning, Neudorf's PhD research fits within the realm of computational cognitive neuroscience, specifically focusing on investigating how the brain's structural connections constrain and support brain functions. By using a combination of cognitive experiments and magnetic resonance imaging (MRI), Neudorf and his collaborators can better understand how the brain works.  
"To understand the relationship between structural connectivity and brain function, my collaborators and I employed a number of computational and mathematical methods that had not yet been applied to this research question," he said.  
By utilizing a combination of research methods, Neudorf's research has the potential to contribute to a more inclusive healthcare system. 
 "The graph neural network deep learning method has the potential to provide patients with predictive brain mapping based on their brain connectivity, even for patients who may lack the cognitive or linguistic capacity to perform all of the typical neuroimaging assessments."  
Additionally, in his work as a National Science and Engineering Research Council of Canada (NSERC) Postdoctoral Fellow with world-leading computational cognitive neuroscientist Professor (Dr.) Randy McIntosh (PhD) of Simon Fraser University, Neudorf is investigating brain connectivity changes that help preserve cognitive ability with older age.  
In addition to the Governor General's Gold Medals, the USask College of Graduate Studies and Research has announced the recipients of the 2022-23 USask Graduate Thesis Awards. These awards recognize excellence in graduate student research across various disciplines.
2022-23 University of Saskatchewan Graduate Thesis Awards - PhD
Humanities and Fine Arts recipient:
Kyle Dase, PhD, Department of English
Life Sciences recipient:
Saniya Alwani, PhD, College of Pharmacy and Nutrition
Physical and Engineering Sciences recipient:
Douglas Fansher, PhD, Department of Chemistry
Social Sciences A recipient:
Caroline Aubry-Wake, PhD, Department of Geography and Planning
Social Sciences B recipient:
No Nominations
2022-23 University of Saskatchewan Graduate Thesis Awards - Master's
Humanities and Fine Arts recipient:
Louisa Ferguson, MFA, Department of Art and Art History
Life Sciences recipient:
Kawthar Mohamed, MSc, College of Pharmacy and Nutrition
Physical and Engineering Sciences recipient:
Ian Andvaag, MSc, Department of Chemistry
Social Sciences A recipient:
Tina Elliott, MES, School of Environment and Sustainability
Social Sciences B recipient:
Theresa Tavares Neto, MA, Interdisciplinary Studies
2022-23 Herbert Percy Toop Memorial Prize in Scientific Writing
Kayla Buhler, PhD, Department of Veterinary Microbiology