The students had the opportunity to meet USask student-athletes, participate in an in-depth presentation from five Indigenous USask student-athletes, tour the Merlis Belsher Place facility, meet both men and women hockey players, and attend multiple U-Sport games.
On top of the tour of our recreation and athletic facilities, students also toured the Gordon Oaks Red Bear Student Centre and participated in physical activity and wellness programming that was facilitated in the main Physical Activity Centre gymnasiums.
"This is a community-based research project that has been co-created alongside community and is first and foremost focused on knowledge that will be translated back into the community," said Dr. Schaefer, an associate professor in the College of Kinesiology. "Our hope is that down the road these opportunities shape the youth's imagined ideas of attending university and being engaged in meaningful movement opportunities"
Schaefer also noted that the connection to Huskie Athletics was important to help foster opportunities for Indigenous youth from Northern Indigenous communities to spend time on campus alongside Huskie athletes and engage in Huskie Athletic events.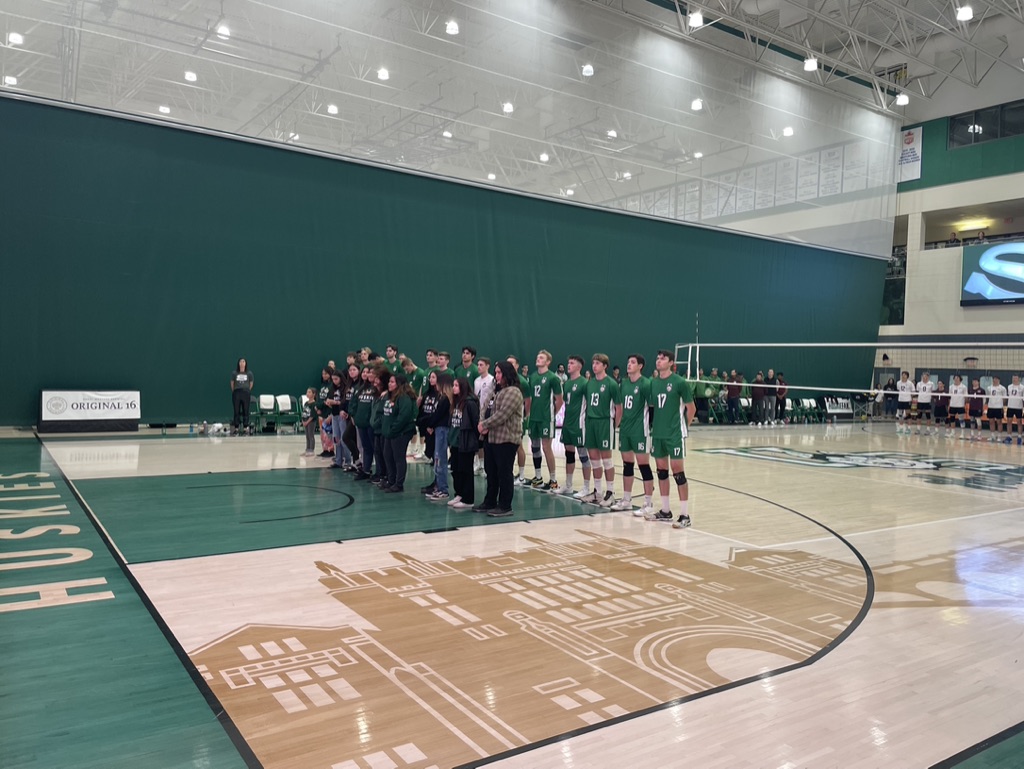 The weekend was a part of a research project titled "mitho wiskawiwin Together Partnership (Moving Well Together Partnership – MWTP)" and is a direct response to the Truth and Reconciliation Commission of Canada Calls to Action. It is grounded in Nehiyaw notions of kistīthītamowin: respect and honour, and mamawīchihitowin: sharing and valuing working together.
The overall goal is specifically focused on addressing understanding and removing barriers to positive movement opportunities in sports and physical activity for Indigenous youth, specifically girls.
"The trip was my first time on a university campus, so it was cool to walk around and see how close everything is," said one student.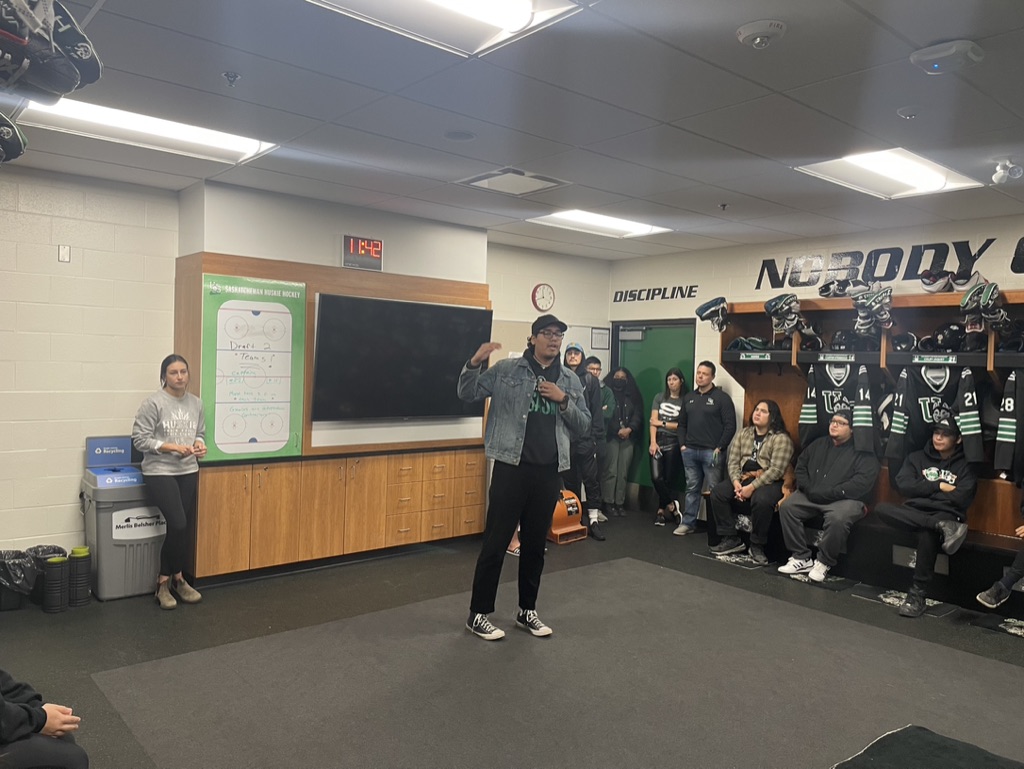 Another added that a highlight of the trip was hearing student-athletes share their stories and being able to relate to them and their lives growing up.
This project is ongoing and conducted by Dr. Lee Schaefer, USask (PI), Dr. Sean Lessard, UAlberta (co-PI), Dr. Leah Ferguson, USask (co-ap), Dr. Kate Storey, UAlberta (co-ap), Brian Torrence, EverActive schools (co-ap) and Lisa Hunter, Monash University, (co-ap). 
The research and programming are being done in partnership with Montreal Lake Cree Nation, Little Red Cree Nation, USask Athletics, EverActive Schools, University of Saskatchewan and the University of Alberta.
"The hope was that the trip brought joy, and enhanced wellness opportunities, but ultimately that the high school students can begin to imagine themselves as a part of the USask community," said Dr. Schaefer.