Milne (PhD) hadn't always envisioned a career in academia.
Currently, Milne is an anthropological archaeologist with an extensive background in university leadership. When she started as an undergraduate student at Simon Fraser University, she was eager to complete her course registration for her first term of study so she could get back to her varsity soccer team.
"Back in those days, you had to line up in person for add/drop day," Milne said. "If the course was full, there were no waiting lists, so you'd have to stick around hoping someone would drop their spot in order for you to add it."
Limited on time, her athletic academic advisor recommended that she switch out of the long waiting line—for an introductory English course—to a shorter line. The course he directed her towards happened to be Human Origins and Antiquity class—an introductory anthropology course.
"I signed up for it and that course literally changed the rest of my life," Milne said.
The class included content of many academic fields in it, including geology, osteoarchaeology, paleontology, genetics, human evolution, and archaeology.
"If I hadn't made the choice to take my advisor's direction that day, I'm not sure what I would have ended up doing," she said. "What I gained from that first anthropology course was an appreciation for interdisciplinarity and the breadth of understanding a liberal arts and science education can deliver. It is a holistic way to approach teaching and learning, where different disciplinary approaches and ways of knowing lead to a deeper understanding of a subject area."
For students unsure of the direction that they would like to take in their post-secondary education, exploration of different types of courses and disciplines is important. Even if there are courses that you are not terrific in, that is OK and it is important to learn from them, Milne said.
"There is a genuine sense of community at USask," she said. "There's also a sincerity about wanting people to succeed that's both refreshing and inspiring."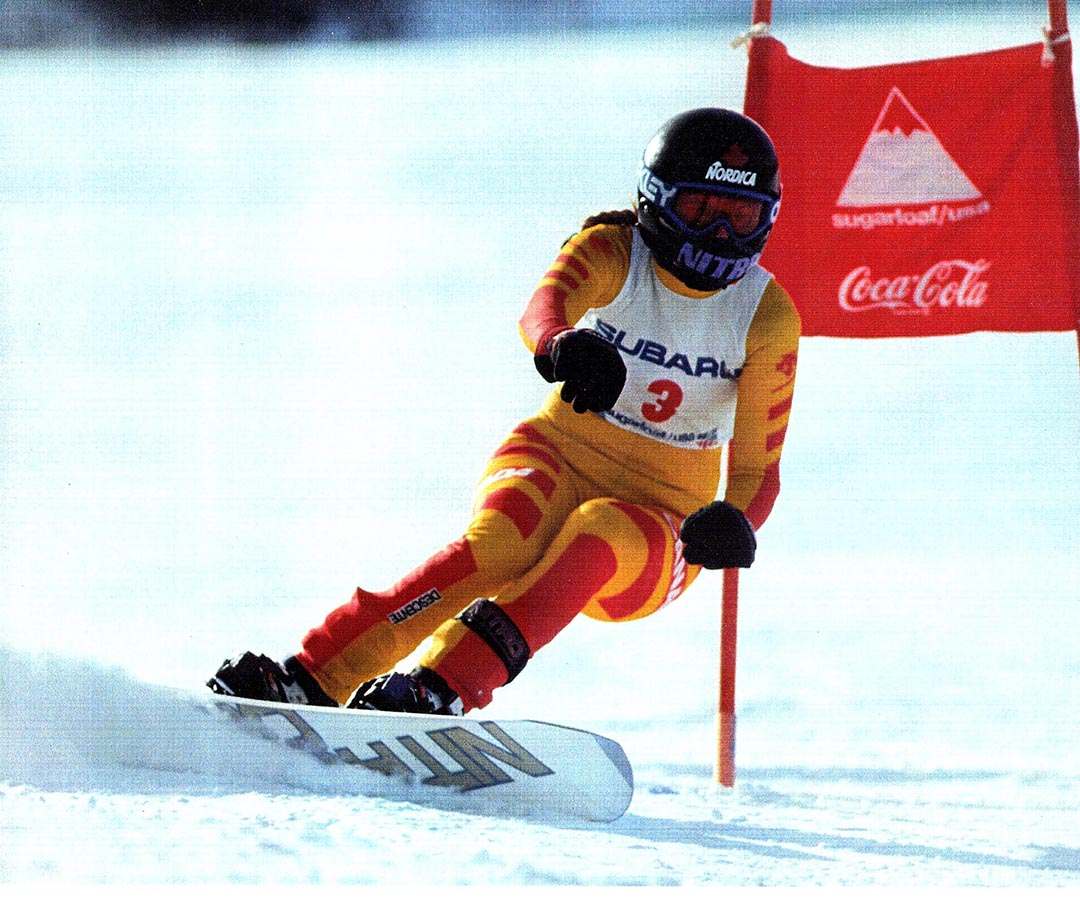 Before her first year of university, Milne had competed as an elite athlete in alpine ski racing for nearly a decade. Between her first and second year of studies, Milne spent three years competing nationally and internationally in alpine snowboard racing. She holds the 1992 Canadian women's title for snowboarding giant slalom.
"I do not (snowboard anymore)," Milne said. "Alpine snowboard racing is not kind to your lower back or at least, it wasn't to mine."
While she no longer snowboards, Milne noted that she has recently taken up skiing again – an activity she enjoys with her daughter. Her favourite destinations include Blackcomb Mountain in Whistler, B.C.—where she lived for five years—and Marmot Basin in Jasper, Alta.
As snowboarding was introduced to the Olympics in 1998, Milne considered extending her career in the hopes of qualifying to compete. However, anthropology was calling her back to university, and she had promised her mother that she would finish her degree.
After completing her bachelor's degree (honours) at the University of Waterloo, and her master's at Trent University, Milne went on to finish her PhD at McMaster University. Following that, Milne was a SSHRC (Social Sciences and Humanities Research Council) Postdoctoral fellow at Western University before starting a tenure-track position at the University of Manitoba (U of M) in 2006. She was a professor in the Department of Anthropology at the U of M, and held an adjunct appointment in the Department of Geological Sciences. She was also a member of the Centre of Earth Observation Science (CEOS).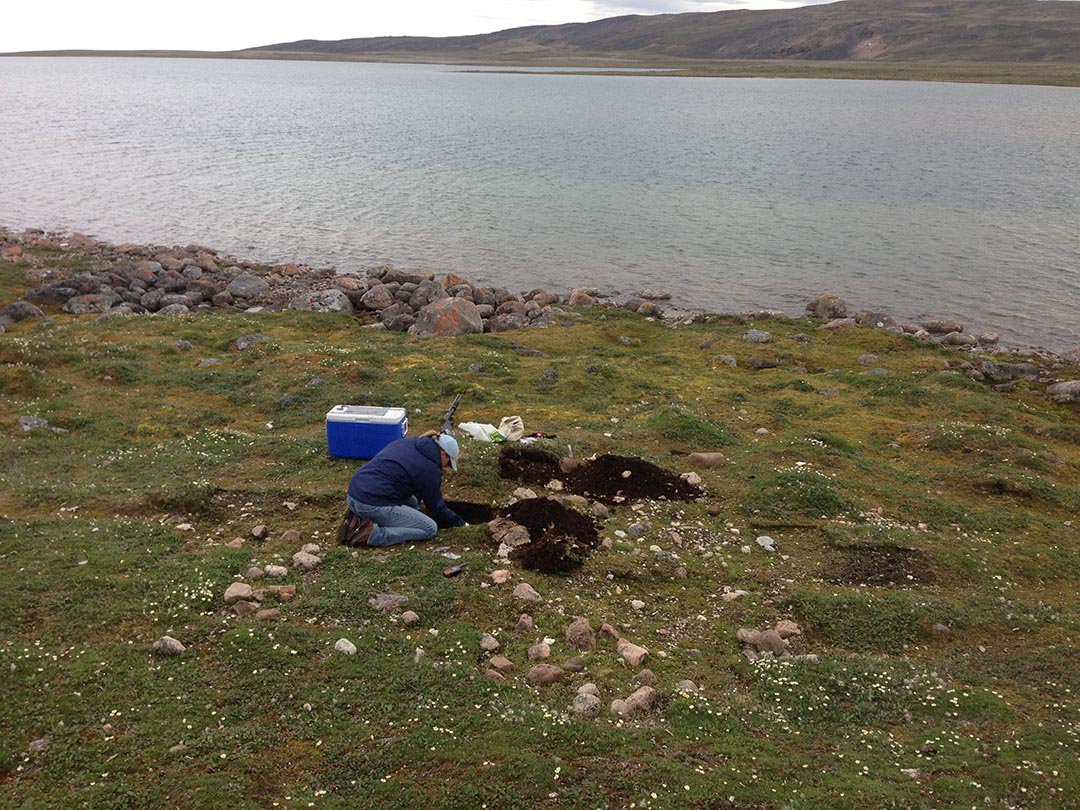 Milne moved to the University of Alberta (U of A) in 2019 where she was a professor in the Department of Anthropology. During her academic career, Milne found an interest in leadership at the institutional level, including serving as an associate dean, Faculty of Graduate Studies, at the U of M, and as vice-provost and dean, Faculty of Graduate Studies and Research, at the U of A.
While at the U of A, Milne led the development of several transformative policies, regulations, and requirements in graduate education, including the development and implementation of the first Indigenous content requirements for graduate students and new graduate supervisors.
One of the reasons she was excited about moving to USask's College of Arts and Science was the institution's priorities regarding Indigenization.
"I feel really proud to be at the University of Saskatchewan," Milne said. "I think the university community is doing meaningful, transformative work in Indigenization and Decolonization that will ensure the important aspirations outlined in the institutional plan, ohpahotân/oohpaahotaan, are realized."
Milne's experience allows her to have a bigger picture view of the structures in place in an institution like USask and the College of Arts and Science.
"Given my training as an anthropologist, I'm always looking at the university structure through a lens of cultural analysis," she said. "For example, I am curious about the rituals that we participate in, and understanding the different the norms and expectations that guide institutional behaviour."
She said she looks for opportunities to include new ideas and new ways of doing.
"The juxtaposition between the formal and informal within any university structure, and particularly within leadership, is intriguing to me," she said.
As Milne settles into living in Saskatoon with her daughter and their dog—a pug affectionately named Pitou—she anticipates having conversations with faculty, students, staff, and the broader community to learn about their ideas for the future of the college as the Think Big—Be Bold: Arts and Science 2025 plan is implemented.
"I'm keen to hear from the college community about what their ideas are and to work with its members to bring those thoughts and dreams together to create a vision for the college where people see themselves represented, so that we are all working together in a meaningful, tangible, and intentional way."