She is the founder of the USask Social Innovation Lab on Gender and Sexuality, an interdisciplinary, community-led knowledge mobilization hub, that works with students, community organizations, and researchers to create actionable projects for community partners. With experience teaching in the fields of queer theory, feminist theory, human rights and social justice, Loewen Walker sheds light on the current landscape of women and gender studies in Canada, and how we can work towards a more inclusive future together.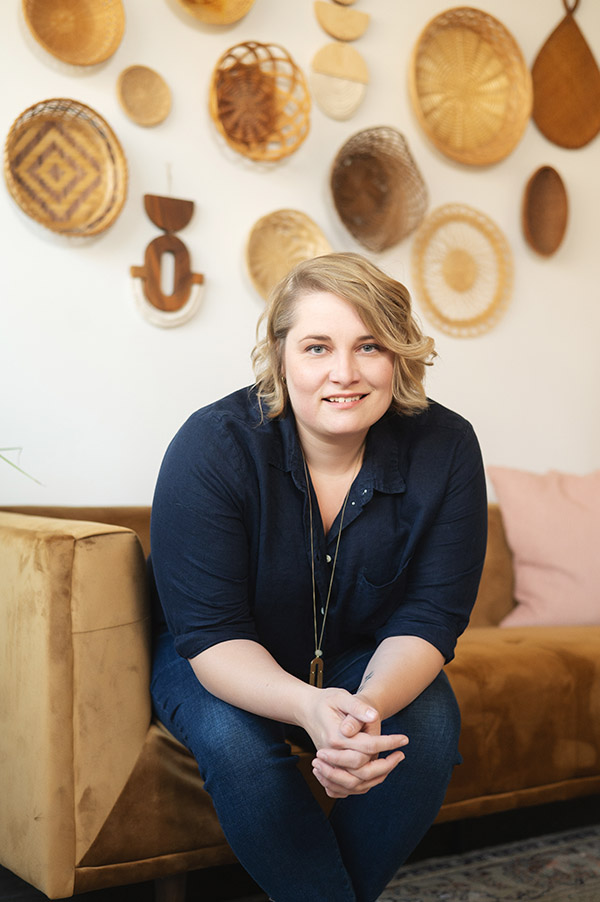 Q: In a nutshell, what does the discipline of Women and Gender Studies encompass? What are the main focuses within the discipline?
"From a big picture standpoint, the discipline of Women's and Gender Studies was born out of the feminist movement to focus on women's rights. Women's and Gender Studies (WGST) at the University of Saskatchewan was started in 1991 by a collective of professors who were working in other departments. Today, WGST is an interdisciplinary program, focusing on gender and sexuality studies, as well as transnational feminisms, critical disability studies, anti-oppression, and many other important fields. If I were to sum up the content of an introductory gender studies course, I would say that it invites students to think carefully, creatively, and critically about the world around them, recognizing which parts of themselves bring them privilege, which parts might act as barriers, and then recognizing and understanding the same in others."
Q: How did you become interested in the field of women's and gender studies, and how did this interest influence your career?
"I come by it honestly, both thanks to my lived experience as a queer woman and through a deep commitment to social justice and equity work passed down to me by both of my parents. I always knew I'd follow in those footsteps and after my first WGST class, I have never looked back. In terms of my career, the biggest tipping point would have been the time I spent away from academia, as the Executive Director of OUTSaskatoon, Saskatoon's queer community centre, from 2013 – 2020. Midway through completing a PhD in feminist and queer philosophy at the University of Alberta, I withdrew from the program to take this job in the non-profit sector. At the time it felt like a leap into the unknown; in retrospect, it was the best education that life can offer. Working at OUTSaskatoon gave me the chance put my money where my mouth was, so to speak."
Q: What are some of the biggest developments we've seen in teaching and research within the gender studies discipline in the last few decades?
"As we see more and more institutions moving to the language of equity, diversity, and inclusion (EDI), we see less and less attention to the specificity of difference: that is, the unique experiences of Indigenous women, queer disabled people, and trans youth, as a few examples. EDI becomes an easy and safer stand-in [term] for words like misogyny or racism, and in some cases, it has overshadowed experiences that still need our focused attention. It is clear that we need both diversity 'talk' and recognition of the very specific experiences of underrecognized groups. At the same time, I am filled with a great deal of hope over the increased awareness of and attention to diversity, equity, and Indigenous Engagement initiatives and I applaud the huge increases in awareness, training, accessibility, and strategic planning. I think that we should celebrate the fact that we are seeing unprecedented acceptance of gender and sexual diversity within schools and workplaces."
Q: From your own perspective as a gender studies researcher and advocate, what are some of the obstacles we are still overcoming/have to overcome as a society working towards gender equity and equality?
"Recent targeted attacks have made it very clear that trans and gender diverse people face increased dangers [in society], while also telling us something about the grip of the gender binary. There are many people who feel threatened by those that challenge gender norms. Cisgender women have long been circumscribed by strict expectations surrounding gender, and this control is amplified through the policing of trans women in particular, but also nonbinary, and gender nonconforming people. I think that we have a long way to go in terms of living in a society that embraces and affirms gender diversity, and more importantly, that does not apply frameworks of expectation and control around what femininity or masculinity means."
---
The USask Student Wellness Centre is an interdisciplinary healthcare team that includes experienced counsellors, physicians and nurses. Some same-day appointments are available for urgent care. To access support, call 306-966-5768. Student Affairs and Outreach is a team of registered social workers who provide immediate support to students. To speak with a member of their team call 306-966-5757or email student.outreach@usask.ca
---
Q: Your research is focused on creating real, actionable outcomes for community partners in the areas of equity, diversity and inclusion, social justice and human rights. How is the USask Social Innovation Lab working to address inequalities and injustices in the local community and beyond?
"The lab is a direct extension of my time in community work, paired with my love of learning and collaborating. It truly is a simple model: it provides resources (student researchers, faculty researchers, and financial) to community organizations so that together we can carry out short-term projects related to gender and sexuality, and in ways that are accessible and have impact on the lives of those communities. I think that one of the most important parts of the lab is its knowledge mobilization strategy: we prioritize community-directed outputs. This means that the finished product often isn't a published article or a conference presentation, but rather a creatively designed community report, such as an infographic that shows the path of legal name change, a policy recommendation document that is circulated to national funders, or an online toolkit for developing queer youth housing."
Q: Do you have any advice for those who would like to learn more about the important research and teaching ongoing in the gender studies discipline, or how they can get involved in their communities if they wish?
"There is a valuable concept gaining steam called being an accomplice. Just like an ally, an accomplice speaks up for and supports those who are discriminated against, but an accomplice also focuses on the structural and institutional barriers that impact people. Both allies and accomplices have big roles to play in terms of not only increasing awareness, but in focusing on the roots of the problem of gender and sexuality-based violence, including deeply held, patriarchal beliefs about femininity and masculinity, and strict boundaries around gendered roles and responsibilities.
I would invite everyone, young and old, near and far, to take a gender studies class. You won't be disappointed! Or, visit feminist centres and spaces such as the USSU Women's Centre and the USSU Pride Centre on the USask campus, as well as local organizations such as Saskatoon Sexual Health, OUTSaskatoon, the Sexual Assault and Information Centre, and Sexual Assault Services of Saskatchewan. If you are in a place that doesn't have organizations like these, one great strategy to start conversations about feminism, gender studies, queer communities, and anti-oppressive practice, among many other options, is to start a feminist book club! The feminist movement started around kitchen tables, a reminder that a small, activated group of social change champions can still move mountains."
For student health and wellness resources, visit https://students.usask.ca/health/be-well.php.
The interview has been edited for length and clarity.