So good, in fact, that the team has been awarded the 2023 D2L Innovation Award in Teaching and Learning presented by the Society for Teaching and Learning in Higher Education (STLHE). The team will be presented the award at the annual STLHE conference this June. 
"I think it's very important for the team to be recognized beyond the University of Saskatchewan for all of the effort they've put in over the years," said RE-ENGINEERED team lead Dr. Sean Maw (PhD), the Jerry G. Huff Chair in Innovative Teaching and a faculty member in the Graham School of Professional Development (SOPD) at USask Engineering.  
Starting in 2016 with a blank piece of paper, program designers created a unique, innovative first-year program focused on ensuring students acquire a diverse skill set that will carry them to graduation. Before he came to USask Engineering nine years ago, Maw had asked people about the college, and they told him it was a basic, solid rigorous program, "which is another way of saying that it's fairly traditional. This new first-year program is a way for the college to be recognized as being pedagogically innovative." 
"On behalf of everyone at USask, I want to extend congratulations to the entire team on winning this prestigious award," added Dr. Nancy Turner (PhD), senior director, Teaching and Learning Enhancement. "The team is deserving of this award both for their successful approach to collaborative change and their evidence informed curricular innovation. Their hard work has had and will continue to have deep and meaningful impacts on students."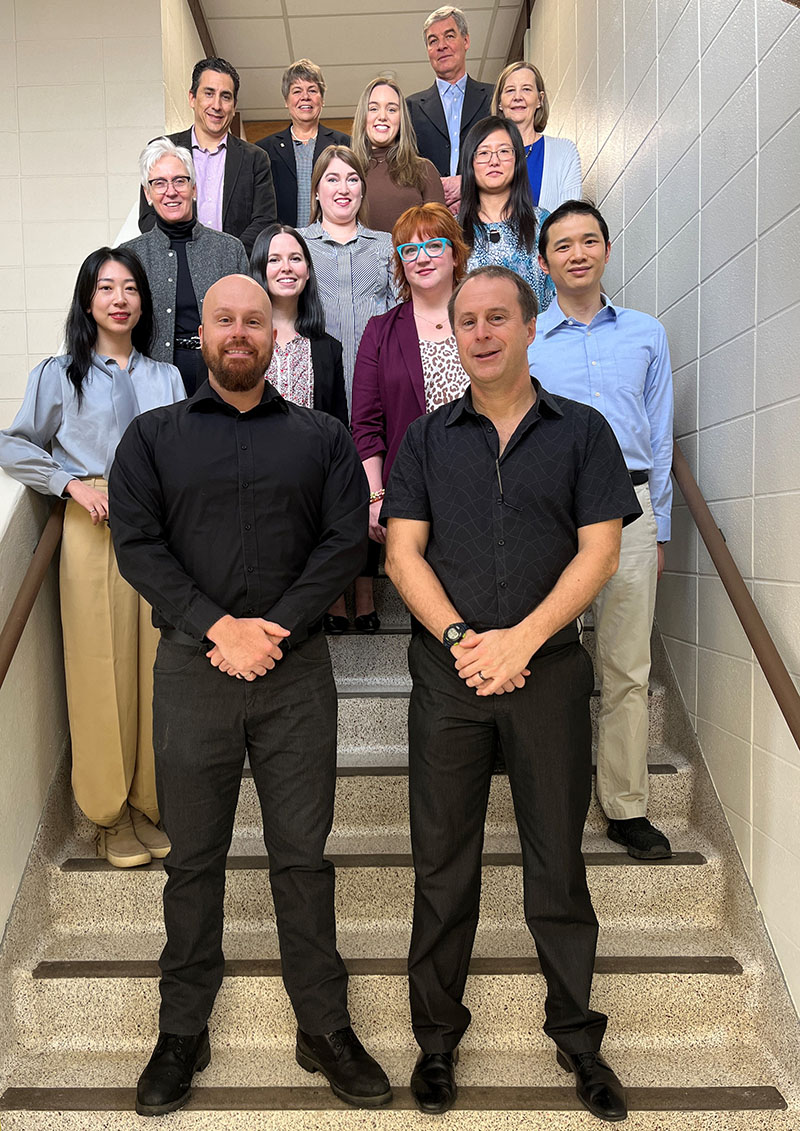 The new program moves away from traditional semester-long classes; courses vary in length and intensity, with particular attention paid to sequencing so a skill acquired in one course can immediately be applied in the next.  
Using a competency-based assessment (CBA) approach to evaluate students' grasp of skills and knowledge is among the more significant changes in RE-ENGINEERED.
"All things being equal, it should be a better way of assessing students," said Maw, "but in what ways and how long the effects last are still to be investigated."  
With CBA, students are tested on learning outcomes embedded in course content to ensure mastery before moving on. A key feature is that students receive feedback on their assignments and then get the chance to rewrite, or "top up," to improve their mark.  
Other key features of RE-ENGINEERED are online summer courses students take at their own pace before the start of the first term to fill gaps from their high school learning in subjects like math, chemistry and physics, and the grouping of students into blocks of about 50 students when they register for classes. This is done so there will be several groups with a consistent schedule and a common lunch break, creating opportunities for academic as well as social interactions. 
Placing each student in a study squad of about a dozen people has also proved popular, providing students with built-in peer support for homework and giving them an opportunity to make friends.  
The program design team was also aware of the need to pace student workload, something that didn't always occur during the traditional first-year program. With ongoing communication amongst the team, instructors try to co-ordinate assessments, so students do not end up with 10 assignments due one week and none the next. 
Additional hallmarks of the new program include daily scheduled study sessions to get help from teaching assistants and an Indigenous cultural contextualization course taught in the first month of the program. 
There is also a week set aside at the end of each term for GE112: Engineering Discipline Experience, a course allowing students to explore the range of engineering disciplines through information sessions and hands-on learning opportunities. 
"This is the one thing I'm most proud of (because) we want students to make the best-informed decision they can," said Dr. Joel Frey (PhD), an assistant professor jointly appointed to the SOPD and the Department of Electrical and Computer Engineering and a lead member of the RE-ENGINEERED design team.
With adjustments being made and feedback being collected, RE-ENGINEERED will continue to improve, said Maw.
"The challenge is to not lose track of the key philosophy and principles that got us here. This is an opportunity to make things better for students."