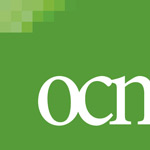 The time is right for the launch of our website which will not only complement our print publication, but offer the latest news – since we on campus know there is never a dull day at the U of S.
The award-winning
On Campus News
began publishing a print newspaper in 1993 when University Communications introduced OCN to ensure the university community was well-informed about the world that we all work, study and live in for a good chunk of the year.
Eighteen years later,
On Campus News
still provides the kind of news that our U of S colleagues, graduate students, faculty, administration, and the public rely on when our newspaper is distributed every two weeks during the academic year.
"With news being generated from all corners of campus, we've talked for some time about how we could bring all of it together in a one-stop shop where our stories can be told in a more immediate way than a bi-weekly newspaper," says Colleen MacPherson, editor of OCN.
"Our reader surveys and the conversations that we have with our campus community tell us how important the print version of OCN is and we will continue to utilize the advantages of having both OCN online and in print."
If you look at the landscape of universities across Canada and the US, very few print newspapers or newsletters like OCN exist, as most places have switched exclusively to online news. In fact, the Canadian Council for the Advancement of Education (CCAE) Prix d'Excellence awards removed the category of "Best Newspaper" – an honour OCN received in 2008 and 2010.
But, we think our newspaper is the best in Canada and will continue to be award-winning, even without the accolades from the CCAE.
We also think that a great online news site needs to complement a great newspaper, and OCN online will carry the same degree of high standards that our OCN newspaper has had since 1993.
The launch of OCN online is the culmination of research and best practices from around the world and the result is a website that is top-notch. OCN online will offer daily news, videos, sound, photo galleries, and web-based content while OCN in print will offer expanded coverage, fascinating feature stories, and the same entertainment and information that we hope you enjoy every two weeks.
On behalf of editor Colleen MacPherson, staff writer Kris Foster, and everyone who contributes and supports
On Campus News
, we hope you enjoy OCN online.