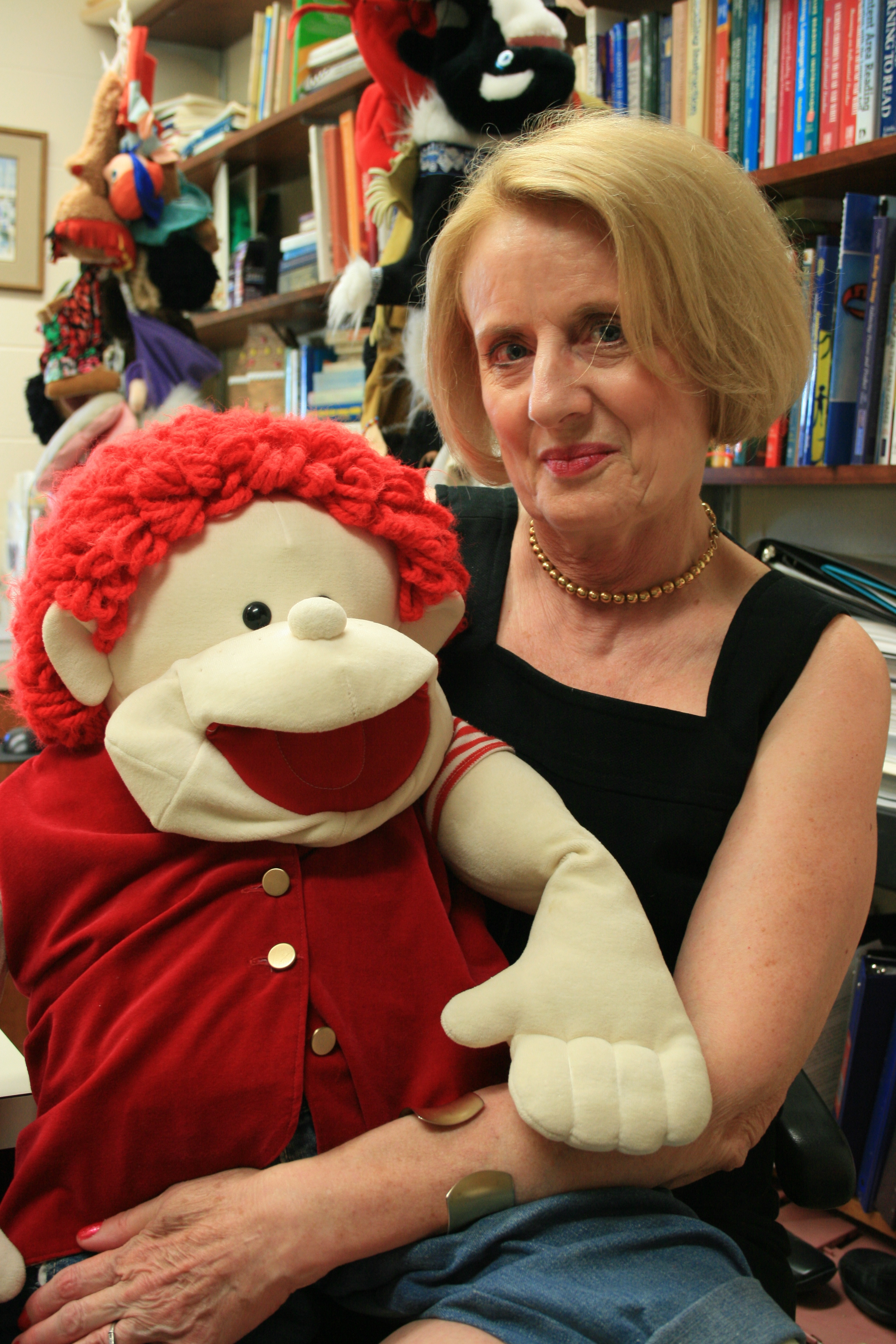 "Literacy is very liberating," said the professor of curriculum studies in the College of Education. "It opens many doors" but it also cuts through the population like a knife, separating it often along linguistic, socio-economic or cultural lines. "Children whose language and culture complement the school have a better chance of success" but it is those children on the other side of the line that most interest Wason-Ellam. "When we look at children who are not achieving, we most often look at what the child cannot do­—many are not from our postal code—but we should be looking at how we're teaching."
Wason-Ellam's interest in literacy education stems back to her first teaching job, in an inner city neighbourhood of Pittsburgh prior to desegregation. She came from "an upper middle class postal code in Boston" and while her students brought lots of richness to the classroom, they could not connect with the literature being taught. "They could not connect with the world." But what Wason-Ellam discovered was that they did connect with their own stories.
"I nudged the children to paint, draw and make up stories. We took their own pictures and wrote about them. And they were successful because those stories were meaningful and they knew the language. We learned to read and write through stories and they were then able to learn Standard English. Those children were code-switchers.
"One day the children wouldn't pay attention so I told them the story of the
Three Little Kittens
," she explained. "They would say, 'Teacher, say that again' so I told the story again. By Thursday, I didn't want to tell that story again so I asked them to tell it and they retold it just like me, in Standard English. What I was doing was demonstrating and modelling for them, and I realized that if we could tell stories, they'd learn."
Soon Wason-Ellam was adding concrete visual props to the stories—small figures of people and animals, quilts with representations of fields and streams, a long vest covered in pins, buttons and other adornments, one for each story she told. And there were puppets—paper, cloth, store-bought and hand-made, most of which still occupy places of honour in her office. "I would put them on the hands of my students and they would start playing with them, telling stories."
It was a challenging start to a teaching career but it spurred Wason-Ellam on to learn more about how and why children fail in school. "I wanted to change social inequities into social possibilities."
Forty-eight years of teaching and research have taken Wason-Ellam into classrooms across the province and around the world, and to a universal truth about teaching—"instead of fitting children in a program, we have to take our lead from them." If children cannot see themselves in the stories they are being taught, if they have no context for the language being used, they are much more likely to be unsuccessful in school, she explained. "Culture, language and experience are the foundation for teaching."
Wason-Ellam is now focusing her research on a particular group of children—those with fetal alcohol spectrum disorder (FASD). With the assistance of a Saskatchewan Health Research Foundation grant, and as part of an interdisciplinary FASD research network, Wason-Ellam is working on developing literacy screening tools for FASD, determining characteristics of the disorder and identifying patterns of functional and essential literacy skills.
"There is never a class of FASD children," she said. "They just appear, and many are undiagnosed." By improving screening processes and interventions, Wason-Ellam hopes to help teachers "find ways of accessing childrens' gaps" created by behavioural and cognitive impairments. And stories continue to play a key role. "These students can tell me a story but they may not do anything in class. I've reintroduced art and I'm getting them to 'read' their pictures," pictures that are meaningful and relevant to them.
With community partners that include justice, social service, health, corrections and education, the research network is working toward effective interventions and diversion from
the addiction, suicide and the justice system.
"My dream of all children learning to read will go beyond my tenure," said Wason-Ellam, but she derives a lot of pleasure when the young people she'd previously met who were struggling with reading greet her right here on the U of S campus where they are enrolled as students.